Kangana Ranaut reacts to an old clip from Koffee With Karan where Sonam Kapoor questioned her fluency in English language | Hindi Movie News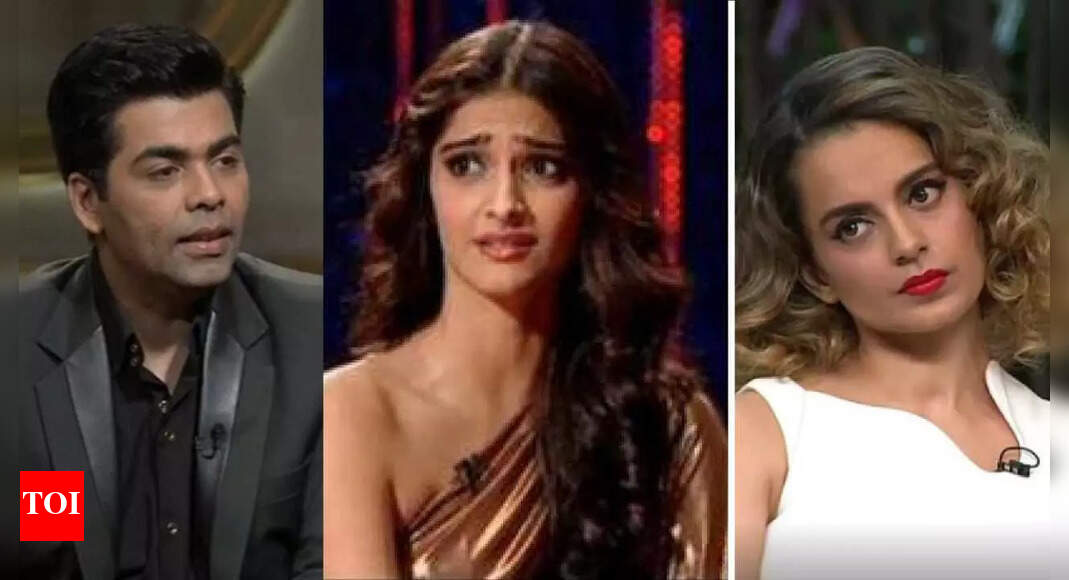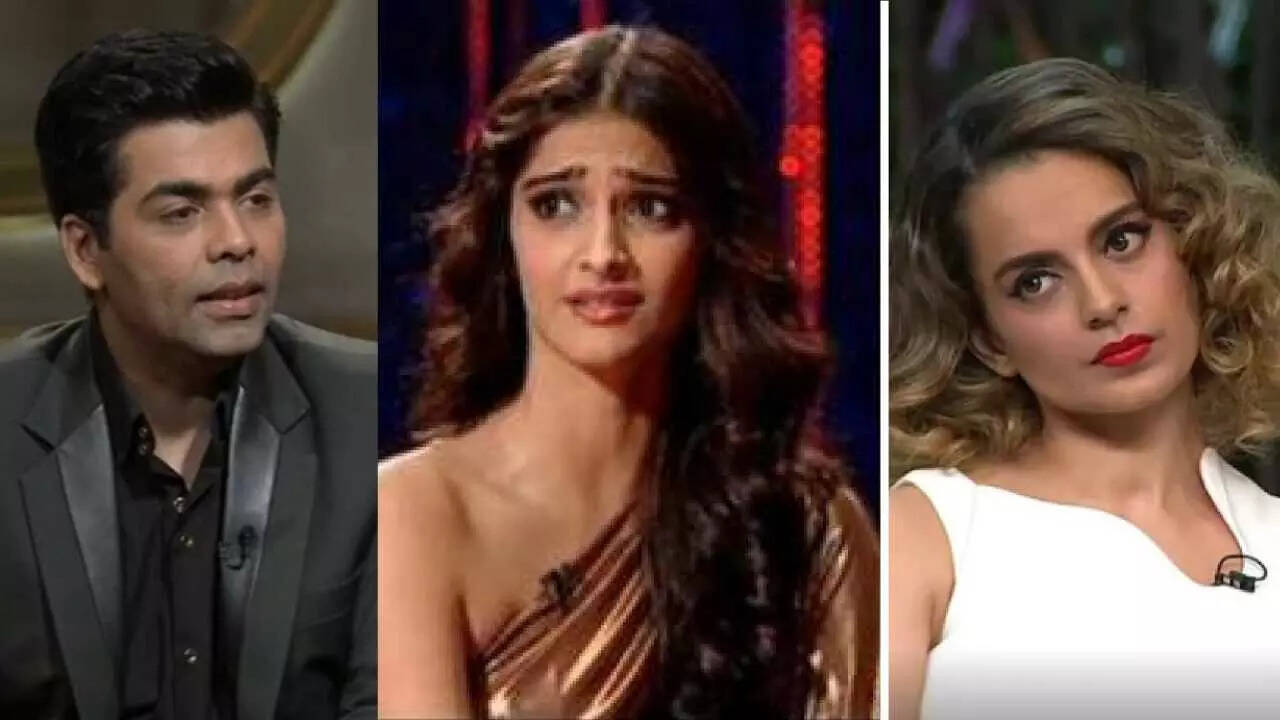 Kangana Ranaut
recently reacted to a video clip from the third season of
Karan Johar
's chat show Koffee With Karan. The episode was graced by celebrity guests such as
Deepika Padukone
and
Sonam Kapoor
.
The video clip shows Karan asking a question to Sonam during the rapid fire round. He asks, "If you have the power to give the following celebrities these aspects who would you give – the ability to speak English fluently."
At first, Sonam looks hesitant to give the name as she says, "I can't." When Karan prods her to give the answer, Sonam replies, "I think Kangana has a great fashion sense but…" and Karan completes her answer saying, "With questionable English." And Sonam says yes.
The clip then moves to Kangana's interview with Anupama Chopra where she gets asked about Sonam talking about her English and if she gets hurts when such things happen for an outsider.
To this, a visibly upset Kangana replies, "We do feel hurt. I am just a 24-year-old trying to do her own thing and people criticise me and focus on my mistakes instead of my plus points. It does hurt me and I am trying groom myself and improve my language skills as well. It's not that I am not trying…"
Reacting to the old clip, Kangana took to her Instagram and wrote, "What I earned from years of fights with film mafia is that no outsider will ever be mocked for not speaking English…also that show is officially closed forever…smile emoji."
She further wrote, "Please don't miss my comeback in the end. Even at 24 after being openly bullied, humiliated and mocked, I showed grace, sophistication, articulation and humility which English speaking gossipy aunties with so called great upbringing can never…"
On the work front, Kangana will be next seen in Tejas which is slated to be released in theatres on October 20. It will lock horns with Tiger Shroff and Kriti Sanon starrer Ganapath – Part 1 which will also release on October 20. She also has Emergency in which she will feature as former Prime Minister Indira Gandhi. It will be out in theatres on November 24.