The Changing Face Of Bollywood: Producer Pranjal Khandhdiya speaks – Exclusive | Hindi Movie News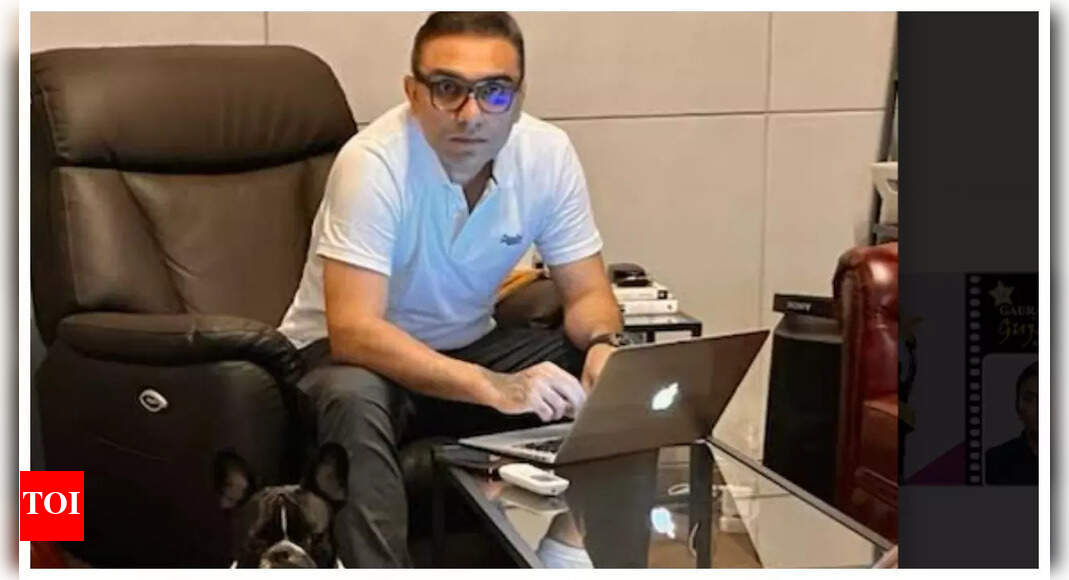 We at ETimes got in touch with 'Blurr' producer Pranjal Khandhdiya to discuss this TALKING POINT, who has had quite a journey. Khandhdiya, as usual, was frank and forthcoming- just like he was in our earlier chat with him, a few months ago.
Here is the conversation that transpired:
Producers are often considered to be the Mr. Money Bags and people feel their only job is to provide money for film production…
Absolutely not. A producer actually is way beyond being just Mr Money Bags. He/ she is the one to spot the talent, see their vision and back it, build the vision into reality, bring together the best talent, add value by adding to production scale, work under pressure and strict budgets, deliver the finished product and ensure that it reaches the maximum audience.That's a whole lot of work beyond providing money.
Has the studio system impacted independent producer functioning?
Studios have given wings to a lot of new age creative producers by backing their vision and providing the necessary resources to make the film. In fact this is the reason why we don't have only the established names running the show now. The studios like to work with young, visionary and most importantly reliable producers.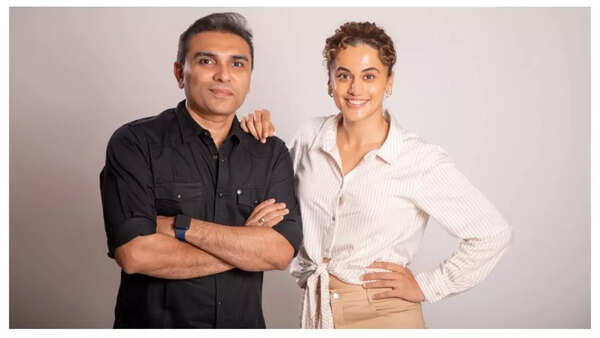 So what does the producer exactly bring to the table in today's times?
A lot. A great subject, a talented team to execute, cast the suitable talent, staff hardworking and passionate people in all departments, sell the vision to a studio, plan all the logistics, and lastly take all the risk.
And today, I am in a happy space. The fact that a young producer like me can manage to become an independent producer and make films is a big change. It takes years to build a reputation and that's the most coveted qualification for the producer. Studios today are backing fresh directors, actors as long as they have faith in the producer. Because it's the producer who is now finally delivering the film. One can say the definition of producer hss changed in today's changing or changed times.
How did you decide to become a producer?
I was a top international studio executive for 8 years. Heading content development and greenlighting of production. All productions need a strong hands on producer to run the show on ground. Studios' processes have limitations when it comes to getting their hands dirty and running actual productions. This is when I decided to make the switch. The job profile remains exactly the same but now I run things independently with studios backing me. This gives producers more freedom, responsibilities, creative vision and power to execute.
From heading studios, to being the top creative guy at big production houses and now running your own production house, how has the journey been?
It's a content creation journey of over 22 years. From humble beginnings of directing events, to directing Televised content, to developing formats, to leading content development to actual hardcore producing. it's never been an easy job for an outsider. But surely this city of dreams has turned my goals into reality, with 2 production houses, 5 produced films in the last 3 years ( ever since I became an independent producer), it has been a good journey.
Tell us about your productions…
Executive produced some of Sony Pictures & Phantom films best productions- 'Azhar', 'Piku', 'Mubarakan', 'Soorma' '83', 'Super 30'. As an independent producer, I made the 11 category Filmfare nominated film 'Rashmi Rocket' ( including Best film), produced Toronto Film Festival 2022's official world premiere selection film 'Kacchey Limbu' which received a standing ovation from international audiences and is now successfully playing online. These films travelled to various film festivals winning critical acclaim and love. Sometime ago, I produced a one of its kind psychological thriller 'Blurr' ( official adaptation of a Spanish film) which scared people with its protagonist's partial blurry vision ( first of its kind in Hindi cinema).
Now, I have a young millennial serendipity kind of film with Mithila Palkar & Amol Parashar to be released soon and then there is 'Dhak Dhak' a first of its kind Hindi film with 4 women bikers on a bike journey from Delhi to Khar dungla.
I am also leading the development of a mega web series on the life and times of Maharani Gayatri Devi with official biopic rights from the Jaipur Royal family of Rajmata Gayatri Devi.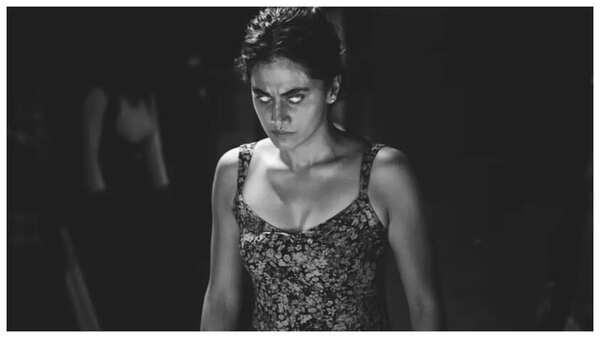 What have been your experiences in Bollywood?
Bollywood like any other industry is full of competition. It's very cut throat. One has to work really hard to find a footing and then work even harder to build a legacy. As an outsider producer, I wish to build a legacy of content that will entertain the audience and will always be remembered for some great ideas/ subjects. There are challenges- the access to actors is controlled by their managers, your credibility with studios is always questioned as independent producers don't really get to produce big ticket films. We don't get invited to industry events or functions where we could have a voice or raise concerns. It's a daily struggle at all levels.
Is being a producer a thankless job?
Unfortunately, yes. How many film producers get their dues? It's always the director and actors who are at the forefront. They get invited for interviews, for round table meets or for events. A producer who risks it all is always sidelined unless the producer is some big name. The film's success helps escalate the director and actor's career but the producer has to get back to his next struggle. It's not the big monetary rewards that come to the producer in the studio system as the lion's share of profit stays with the studio. Most times the audience don't even care to see who produced the film. So yes, it's a thankless job. But the satisfaction is in the power to create and make a film that will become a part of history.
So, how does an independent producer survive?
Effective partnerships with like-minded people. I have a great partner in Taapsee Pannu in Outsiders Films and Neha Anand in Mango People Media. Building a rock solid in-house team of passionate and creatively driven people. Nurturing talent across the board and always keeping eyes and ears open to finding new stories. I call myself and take the job title of Chief Story Listener. I love to and want to hear a story everyday. All said and done, Bollywood is changing. Facing the challenges, I am in a happy space.