Sara Ali Khan makes several temple trips in Ujjain and Indore post the success of Zara Hatke Zara Bachke | Hindi Movie News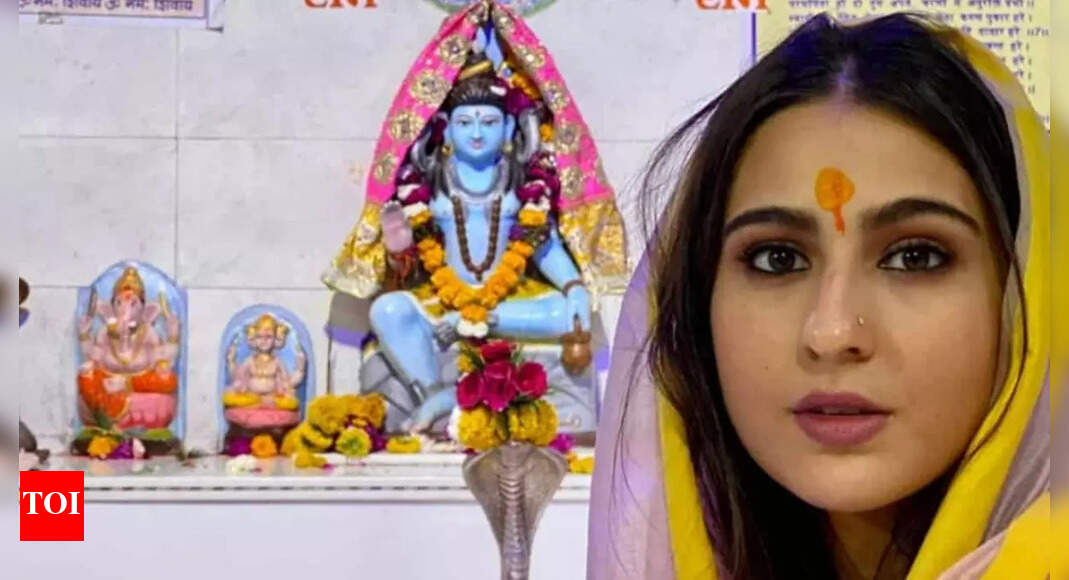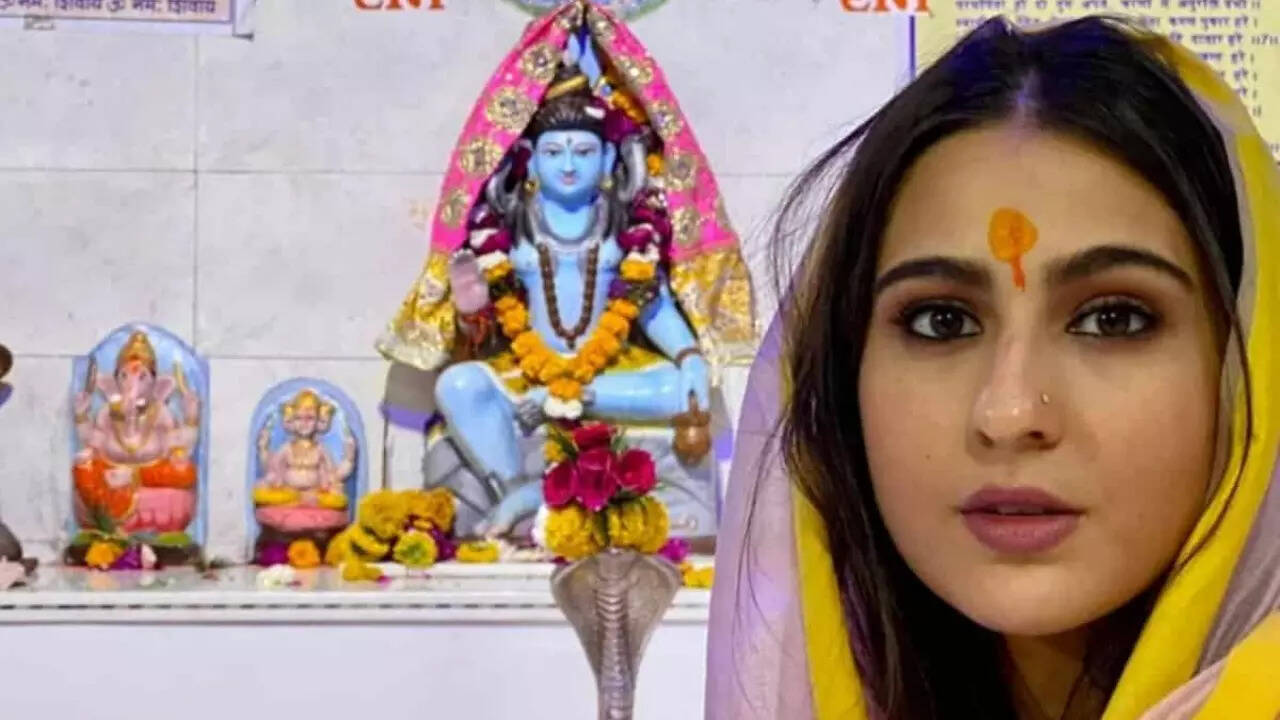 It seems Indore has a special place in Sara Ali Khan's heart. Recently, she made what appears to be a thanksgiving visit to famous temples in Indore and nearby Ujjain in Madhya Pradesh. Indore was the city in which the shooting of her latest film, Zara Hatke Zara Bachke, was completed with co-star Vicky Kaushal.
She also put up images and videos of herself dressed in a pretty pink saree while swaying to the lilting beats and melodies of the bhajans playing at the temple.She prayed diligently to the deities both at the Kal Bhairav temple and the Mahakaleshwar temple in Ujjain, besides visiting the Khajrana Ganesh temple in Indore.
Sara was seen dressed in ethnic outfits all through, complete with a bindi and her head demurely covered. She also participated in the rituals and when fans spoke to her, she smiled at them replying, "Jai Mahakal" and "Dhanyawaad." She had captioned her Instagram story with the simple phrase, "Peaceful in the day." She had put up a picture in a salwar-kameez at the Indore temple with the caption, "Somya returns to Indore #Gratitude." Somya is the name of the character she plays in ZHZB, which has already been deemed a hit.