'The Kerala Story', starring Adah Sharma in the lead and directed by Sudipto Sen, has been making headlines due to its sensitive storyline. However, despite the ongoing controversy the film managed to release on May 5 amid the cancellation of various screenings in many districts of Kerala. So far, the response to the film is mixed as social media is divided over its subject. While many have tweeted supporting the makers for choosing a sensitive subject like this, there were others who called it a propaganda-based film.
Here are some of the tweets that have slammed 'The
Kerala
Story':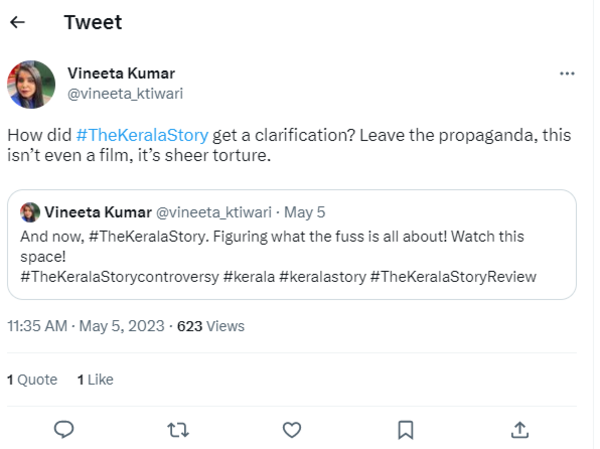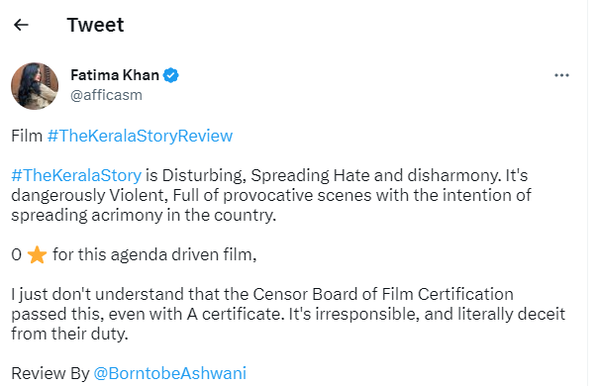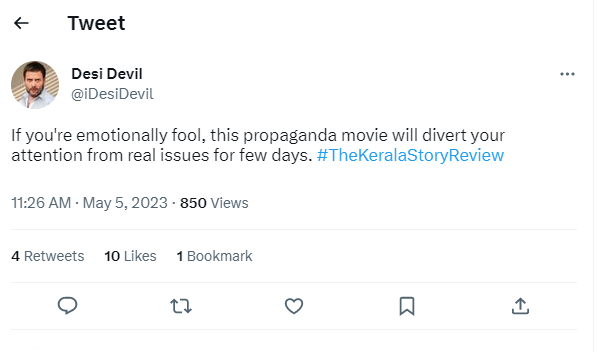 Meanwhile, others backing the storyline urged people to put aside their political ideologies and give this film a chance.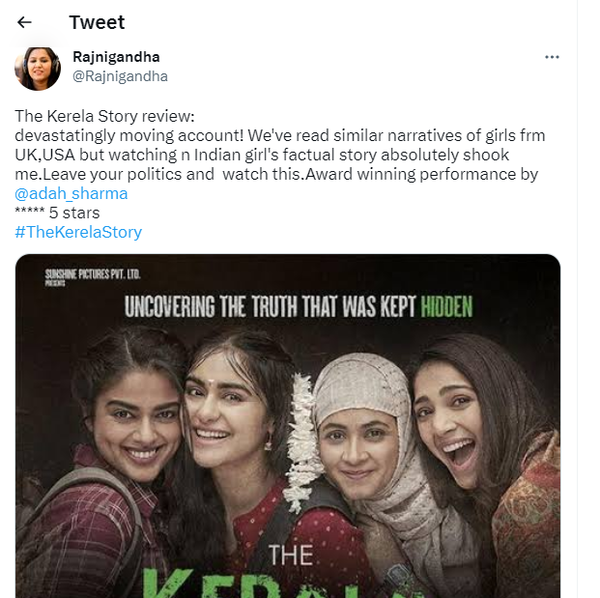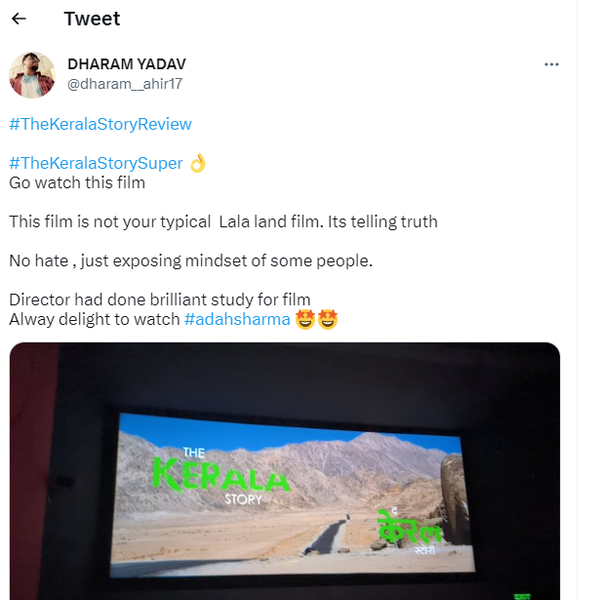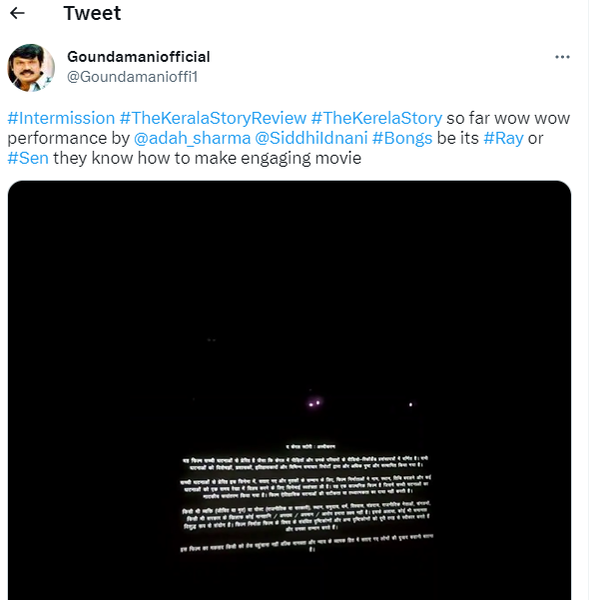 'The Kerala Story' follows the journey of an innocent Hindu woman from Kerala who is allegedly brainwashed by Islamic friends and eventually she gets converted. She was then sent to the ISIS Terrorist Organisation and her life changes forever. However, the film sparked controversy when it was revealed that the story is not completely fictional and is inspired by real-life incidents wherein reportedly thousands of women from Kerala were trapped under this hazardous scheme.
The film became talk of the town ever since the trailer was dropped. The trailer led to the rise in resentment and protests alleging that the film can't be released and many called for a ban on 'The Kerala Story'. However, after facing heavy criticism, the description of the film's trailer was altered from being the 'story of 32,000 women' to that of three women and it started another round of debate making things worse for the makers.