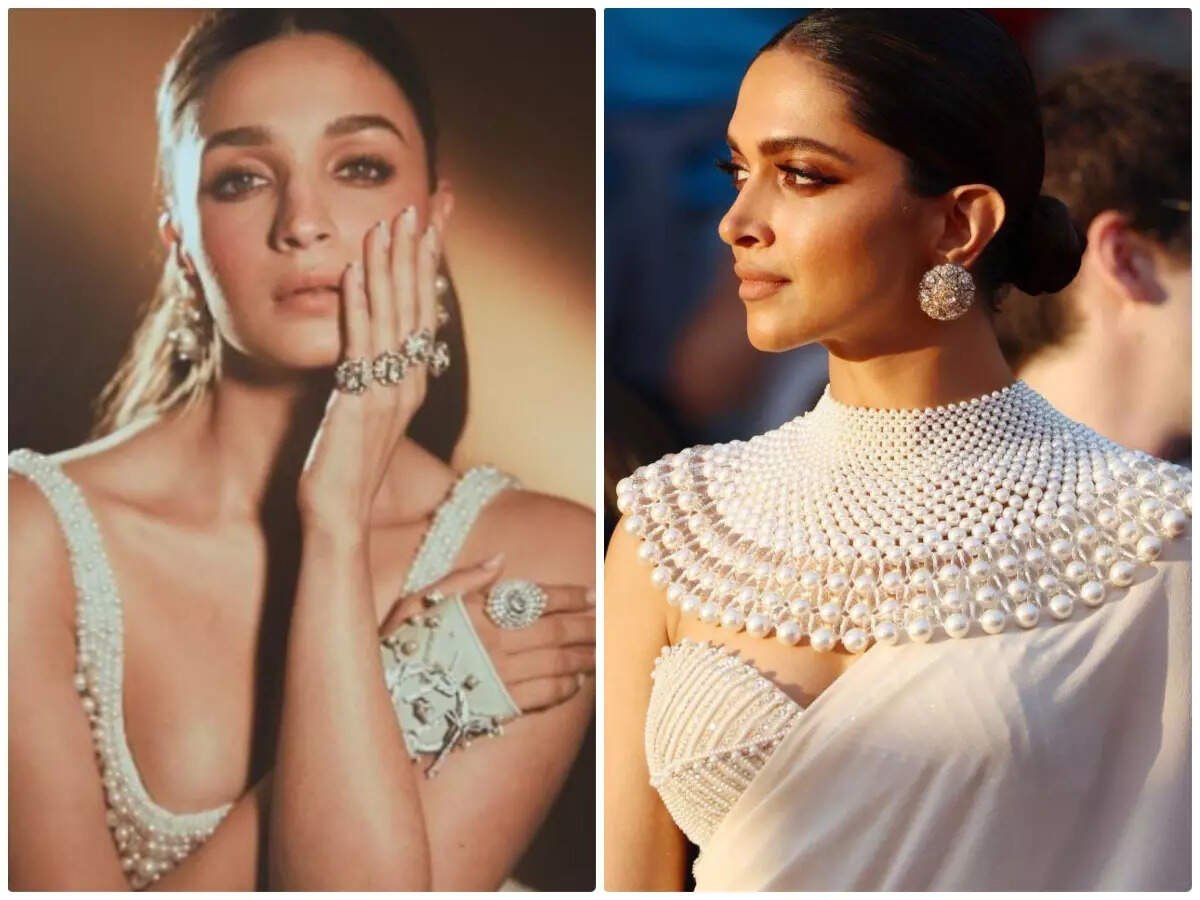 It has been a week since
Alia Bhatt
made her debut at Met Gala, but the buzz around her grand appearance has not stopped yet.
The latest celeb who cheered for Alia was none other than
Deepika Padukone
. Taking to the comments section of the actress' video post, Deepika commented "You did it" and posted a heart emoji on it.
This comment comes shortly after the actress faced flak on social media for posting throwback pictures from her big Oscar appearance, hours before Alia's big debut. Not just that, netizens pointed out that Deepika was following a Twitter handle that posted negative tweets about Alia.
As soon as netizens spotted Deepika's comment, they had all sorts of reactions. While at first, a fan cheered the two on saying, "Yes she did it and what a debut!"
The comments section soon turned ugly with Alia's fans slamming Deepika saying, "STOP FAKING IT, damage control!"
Another replied, "Girlieeee, stay away from her. We know what you and your team did on Twitter. Don't play nice
You followed Alia's hate account on Twitter, what are you doing here under her post?"
This prompted Deepika's fans to step in and defend the actress saying, "you did it first!"
Another added, "@deepikapadukone not better than your met!"
Amidst the fan wars, another informed both Alia and Deepika fans that the two actresses are friends and that the actress has been liking her posts but only commented now. "To all those damge control ppl…deepika liked anaita latest posts about alia at met before this…she likes alia but didn't write articles about these likes or this comment instead," read the post.
Alia has been taking to her Instagram account to share a string of pictures of her pearl studded outfit. Revealing details about her dress, she wrote, "Met Gala — Karl Lagerfeld: A Line of Beauty. I have always been fascinated by the iconic Chanel brides. Season after season, the genius of Karl Lagerfeld shone through in the most innovative and awe-inspiring couture. My look tonight was inspired from this and in particular by supermodel Claudia Schiffer's 1992 Chanel bridal look."
"I wanted to do something that felt authentic (hello, pearls!) and proudly made in India. The embroidery, made with a 100,000 pearls is a labour of love by @prabalgurung. I'm so proud to wear you for my first Met. A girl can never have too many pearls… and the right accessories to complement the look which in our case translated to the bow of pearls on my hair. Oh, and it's white, for my Choup-ED," she added.