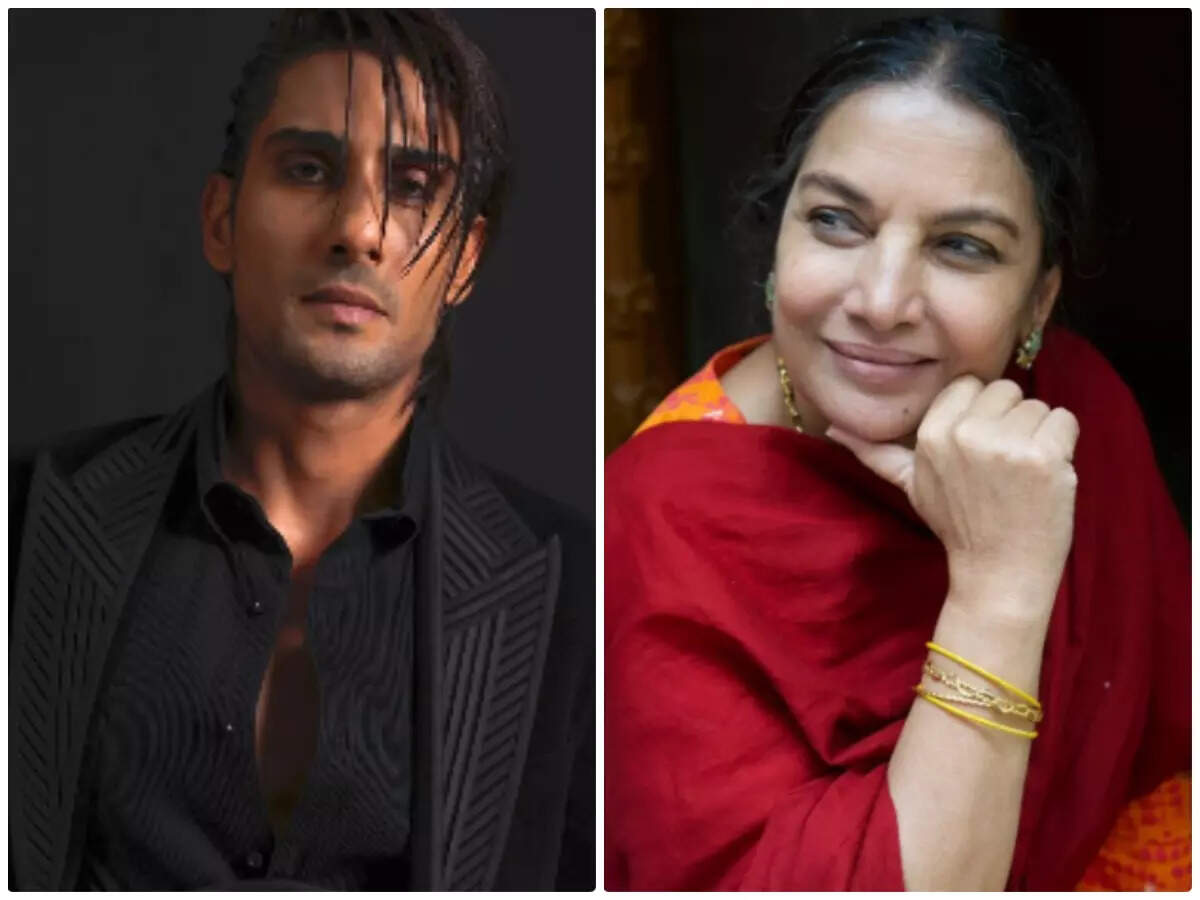 Smita Patil
and
Shabana Azmi
were legendary archrivals until the former passed away suddenly in 1986 leaving behind a motherless son and many untold stories.
25 years after Smita's untimely death, her son Prateik Babbar is all set to team up with his mom's most formidable colleague and rival Shabana Azmi.
The film entitled Imaginary Rain is based on a novel written by masterchef
Vikas Khanna
, his first work of fiction from the forty books he has written so far.
Shabana, who in her own words, "can't cook to save my life", plays a masterchef in Manhattan who returns to India to find her roots after a personal tragedy.
About teaming up with Prateik for the first time Shabana says, "It was destined to be. Smita and I had our professional differences. But under the fierce rivalry, no doubt played up in the media, she and I were twins. Even the bathroom slippers that we wore were identical."
Shabana gets emotional about working with Smita's son. "I've always felt very protective towards him.This was bound to happen. We were destined to work together. I am glad the suitable script has finally shown up. Vikas Khanna is a dear friend and to play a chef is a dream come true for me. I can only get to be a good cook on screen."
Shabana met Prateik for a reading of Imaginary Rain. She says she got very emotional. "Yes, we had a reading on Thursday. Prateik is a spitting image of his mother. The resemblance is eerie. I was swept back in time. I am looking forward to start shooting with Prateik."