Raja Kumari: When people in the USA think Ram Charan is hot, I'm like 'Yes! Finally they don't see Indians as nerdy guys who don't get the girl' – Exclusive | English Movie News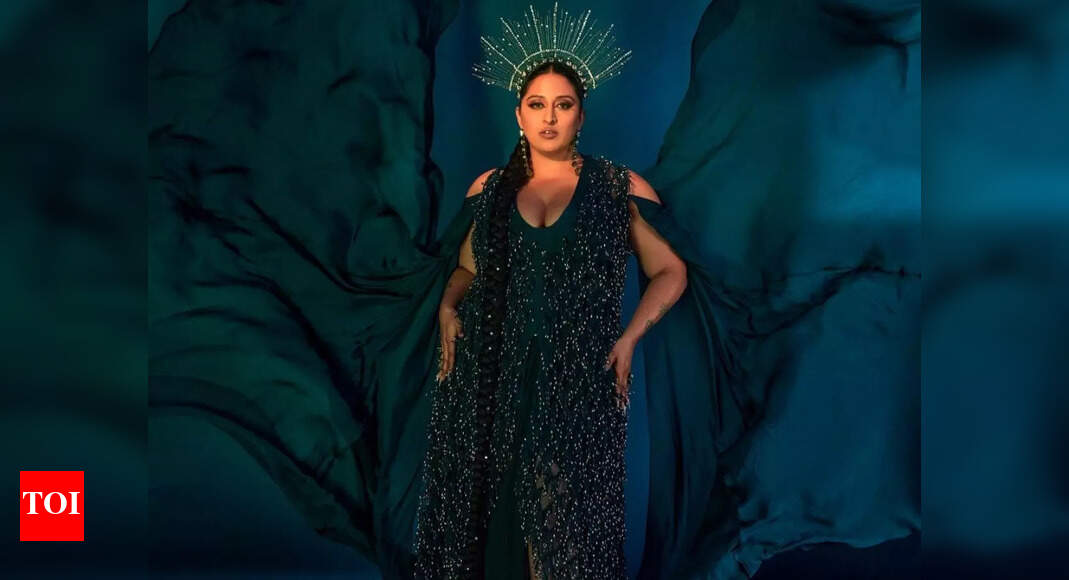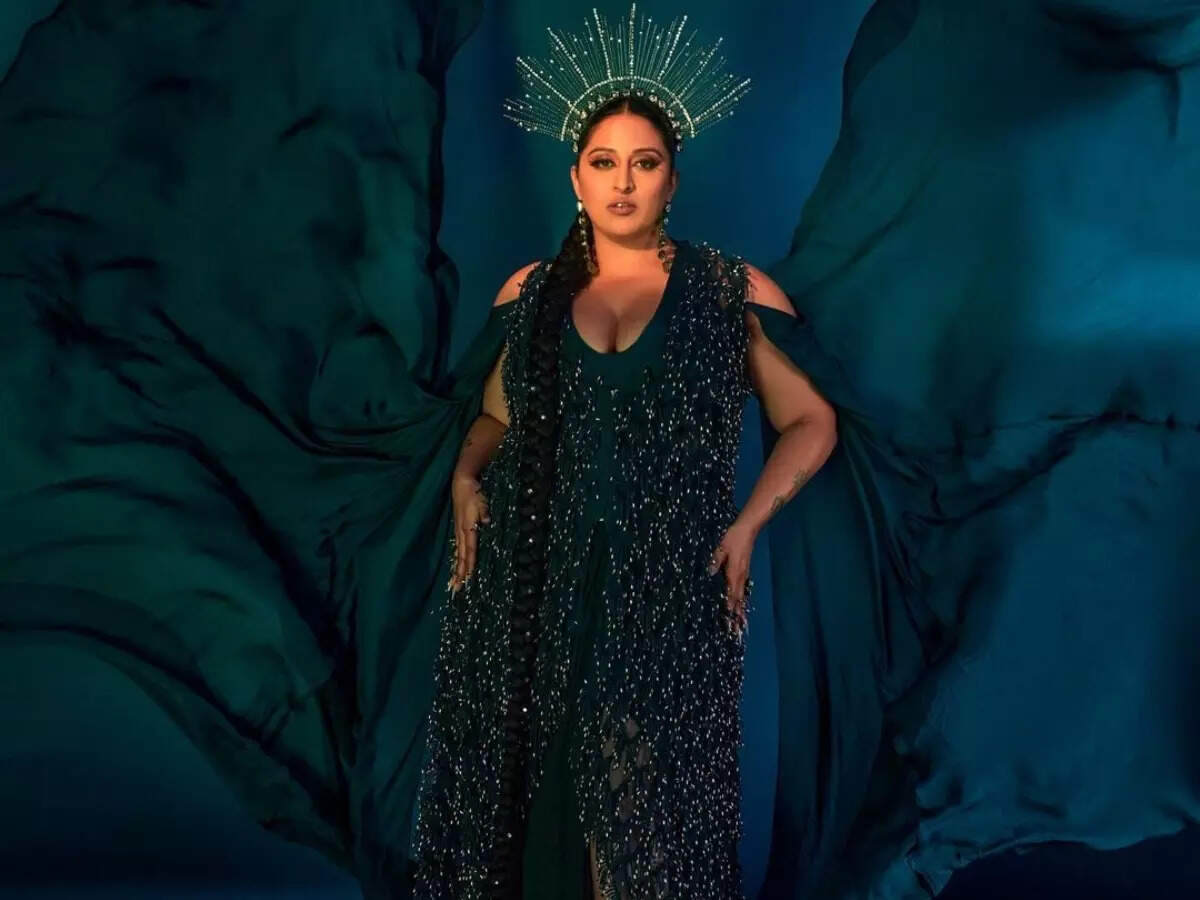 Rapper, songwriter, singer Raja Kumari is clearly a woman filled with many talents. But most importantly, she's one of the most original music artists who's never scared to take the different route or isn't aping anyone. She's carved her own path in a country like America and gotten her due after years of struggle. She performed at Coachella recently, where Diljit Dosanjh also won hearts! While her new album, 'The Bridge' has been released, she talks to ETimes about the process behind it. Raja Kumari also opens up on how slowly, step-by-step, South Asians, especially Indians have been successful in creating an impact in USA – right from
AR Rahman
's 'Jai Ho' to
Priyanka Chopra
's success and '
RRR
' Oscar win – all of this has contributed largely in breaking stereotypes! She also talks about the influence of Indian fashion, Alia Bhatt's Met Gala debut and lots more in this candid chat….
When did your journey as a music artist begin?
I've always been an artist. When I was a young girl, my parents obviously supported me in my classical training. So I did my first performance at the age of seven. And I would go on to learn three classical styles. So there, my formative years were very much based on art being very important.
What was the thought behind your new album, 'The Bridge'?
I feel that it's my first album where I got to give a full thought. It's a journey, it has different concepts. It is talking about West to East, ancient to future, and music being the bridge between us and God. This album is a pandemic baby. For the first time, I was sitting quietly by myself, I didn't have all the influences of the outside world and other artists, the stimulus of going to shows and having people react to my performance. So I was at a very quiet place where I could create this music, on my own without influence. This project was a collaborative group of four people – my childhood collaborator. We used to be in a hip hop group when we were 17, and then my producers, Karan Pandav and Nacho Larraza.

How was it being an Indian artist born and brought up in a country like the USA?
It's an interesting calling that God has placed on me here. I felt out of place growing up in America, but there was a purpose to that because there's a reason that I was born here. I had a unique upbringing, in the sense that my guru came from India, lived in my house and taught me. Even in India, people don't have that experience to live with their guru and learn for six hours a day. That way, I became an artist at the age of six which is very unique and I just know it is for a purpose. I'm happy to bridge this gap, because this time period right now is such where South Asian stories are being told, our films are being greenlit, you know, our musicians are getting opportunities, like AP Dhillon performing at the Junos, and Naatu Naatu in Telugu winning an Oscar! US people told me that this would never happen. Now I'm like 'suck it'! I grew up in America, where we are less than 1% of the population. I have been screaming at the top of my lungs since I was born here to educate and get people to understand us. When I say I'm Indian, they ask me, 'What tribe?' So we're dealing with something that people from India cannot understand. So there's such an intense passion from my age group, my generation, older, and even the ones that are coming. A few years back, we didn't have Instagram and TikTok and Facebook to blow ourselves up when we were kids, but we had these dreams! It's happening now, that's why when people are representing us on an international stage, we have to come together and support them because it takes more than one!
But what do you think was the turning point for this sort of change in attitude towards Indians? Has that struggle ended now?
It's gonna be a struggle for many years to come. We're all working hard. I'm so sorry to say this that earlier in America, Indians were only cast as the nerds. They never cast any Indian man as a good looking man until last year! Now when people think Ram Charan is hot, I'm like 'Yes! Finally, you're not looking at Indians as the nerdy guy who never gets the girl.' So, just see this programming. But if I had to point out what brought about a change, I can go backwards and point out many things. For instance, when an Indian Odissi dancer Yamuna Sangarasivam performed with Michael Jackson or when AR Rahman won an Oscar for 'Jai Ho', those seeds of change started from then. I remember, prior to 'Jai Ho', they would ask me what tribe I am from and they thought I was Native American but after 'Jai Ho', they understood I was Indian. And then there was Priyanka Chopra who got married in the public and everybody on Good Morning America were going gaga. They got to know more about Indian culture and were fascinated. Let's go back to Ravi Shankar influencing the Beatles and then America getting obsessed with Yoga and Ayurveda to the point that Kristen and Malibu think she invented yoga! This is the situation. But, I think it's so exciting. It's a good time to be alive.

You also make sure to represent a lot of Indian culture through your sense of style and fashion, isn't it?
I realised last year that I'm equally passionate about fashion, as much as music. Earlier I would get offended when people would copy me and I wouldn't like the kind of fabric or colours they would use. That's when I realised I love fashion. I've always wanted to use my moment when I'm in my Raja Kumari space to showcase Indian designers, Indian textiles, Indian influence because it's so wide. You just watched the Met Gala and how many pseudo saris did you see on the red carpet? And NMACC – how much did we influence the world immediately! One of the best displays at Met Gala was Alia Bhatt in Prabal Gurang and people were like – Who is she? A pearl cinderella? Is she the queen of our dreams? I was dead! I feel so proud even during moments like Deepika Padukone looking so graceful on the Oscar stage! I've got goosebumps talking about fashion!
Which Indian composers would you really love to collaborate with for a full song in a Hindi film?
Sanjay Leela Bhansali and AR Rahman (says with dreamy eyes).