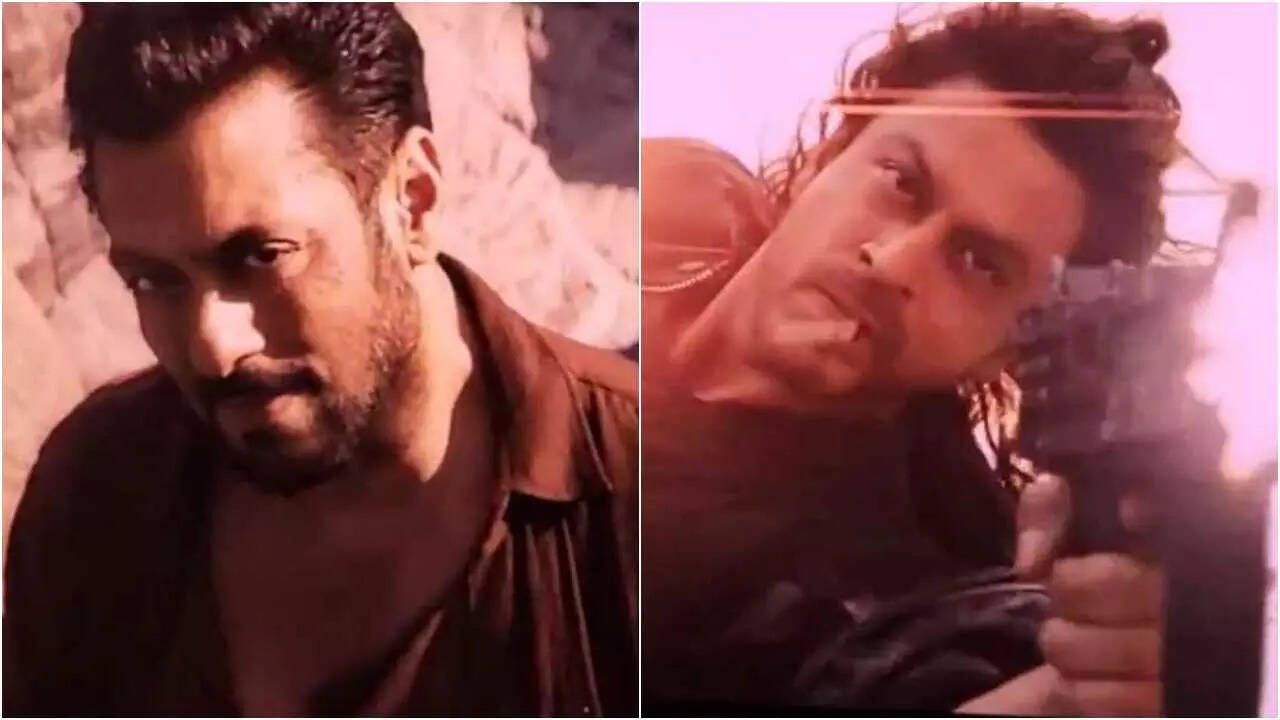 Salman Khan
's
Tiger 3
is all set to release on Diwali (November 12). A special screening of the film was held in Mumbai and it looks like some people have managed to record a crucial scene on their handheld devices. It has now given away a major spoiler just hours ahead of its theatrical release.
The leaked video clip shows Salman aka
Tiger
being cornered by many soldiers pointing their guns at him.They are seen atop a historical fort where the action takes place. As Tiger looks helpless, a cricket ball lands in the middle and Jhoome JoPathaan track from Pathaan starts playing.
Shah Rukh Khan
then makes a starry entry from ropeway and starts shooting at the soldiers to steer them away. Tiger and Pathaan both look at each other and smirk before
SRK
pulls Tiger up in the aerial tram.
The video is now being circulated on social media platforms. While some people were elated to see the clip and shared their excitement to watch Tiger 3 in theatres, some fans asked not to share spoilers before the release of the movie.
Earlier in the day, Salman made an appeal to his fans and asked them not to reveal spoilers from his much-anticipated film Tiger 3. The Yash Raj Films project, directed by Maneesh Sharma, is a sequel to the 2017 film Tiger Zinda Hai. It also stars Katrina Kaif and Emraan Hashmi, while Shah Rukh Khan will make a special appearance as Pathaan.
Salman Khan and Katrina Kaif's upcoming movie 'Tiger 3' gets banned from release in Oman, Kuwait and Qatar, state reports
"We have made #Tiger3 with a lot of passion & we are counting on you to protect our spoilers when you see the film. Spoilers can ruin the movie-watching experience. We trust you to do what is right. We hope #Tiger3 is the perfect Diwali gift from us to you," Salman tweeted.
His co-stars, Katrina Kaif and Emraan Hashmi, also asked the fans to not spoil the film for others. Set after the events of Pathaan, the film will see Salman's titular spy race against time to save both his family and country.