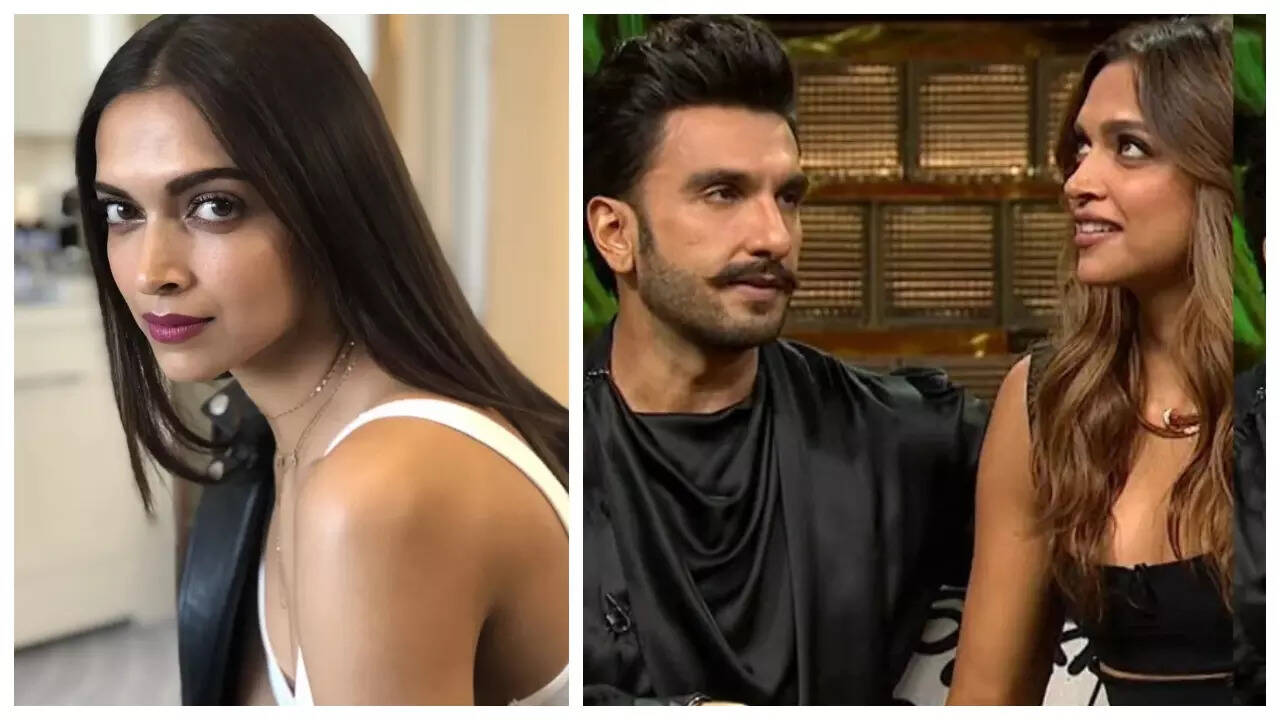 Deepika Padukone
finally broke her silence on all the criticism surrounding her candid revelation about her open relationship with
Ranveer Singh
on the episode of Koffee With Karan 8.
In her recent interview with Vogue, Deepika said that when she feels really strongly or passionately about something, she doesn't think twice about expressing herself. The actress added that she has grown to become this person where she is not afraid of speaking her truth or owning up to mistakes.According to her, she is not afraid of saying sorry and she is okay to be the only person in the room who has a different point of view.
Earlier, Karan had also reacted to Deepika's trolling online and slammed the trollers. He said, "Do what you need to do because no one's looking. Trolling gets you nowhere. You are landing nowhere'.
Deepika Padukone opens up on her struggling period and spending time with Ranveer Singh: 'My mother would be so worried…'
On the first episode of Koffee With Karan 8, while discussing their relationship and marriage, Deepika had said, "I wanted to be single for a while because I had come from difficult relationships. I was going through a phase where I said 'I just don't want to be attached, don't want to be committed'. And I had fun! And then he came along, so I didn't commit, until he proposed to me. There was no commitment as such. Even if we were technically allowed to see other people, we would just keep coming back to each other."
Her statement sparked a debate on social media, with people calling out Deepika. Some referred to this period as DeepVeer's 'situationship,' while others criticized the actress.
In the same episode, the couple had shared a glimpse of their wedding video with their fans.