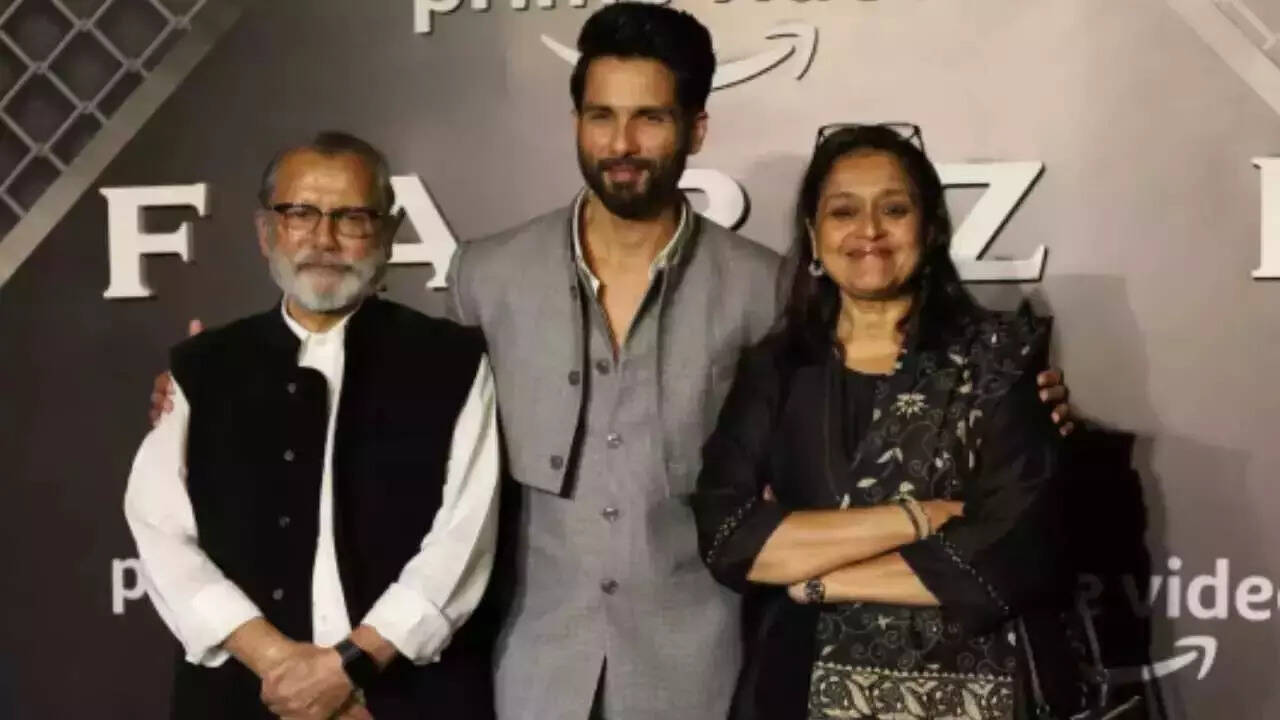 Pankaj Kapur and Surpriya Pathak got married in 1988 after Kapur went through a divorce with Neelima Azim in 1984. Pankaj already had a child with Neelima when he married Surpriya –
Shahid Kapoor
. Cut to present. Today one sees Shahid bond extremely well not just with his own mother Neelima, but also with Pankaj and Surpriya. Not to mention, even Shahid's wife Mira recently posted a selfie with Supriya on their daugther Misha Kapoor's birthday and wrote, "Humne Khana Kha liya' refering to the iconic character of Hansa.
In a recent interview, Surpriya has opened up on her bonding with Shahid. She told ANI that Shahid is her son and his kids are her grandchildren. She further confessed that she shares a great bond with both her grandchildren and as a family everyone has put in efforts to strengthen their bonds. She further added that they are all very family-oriented and believe in sticking by each other through thick and thin. Supriya also expressed that as generations pass, bonds evolve. For instance, she has a better bond with her daughter than she had with her own mother.
During an interview with Twinkle Khanna, Surpriya had spoken about the time she first met Shahid. She revealed, "I met Shahid when he was six years old. So, for me, he was the cutest baby I'd seen. He was such a lovely child. He was very warm and he did not have any defiant reactions towards me, and nor did I have them too. So, when we met, it was instantly liking each other as people. And I think that is what just carried on. Though there were a lot of times when he was not with us, so whenever he would come and we kind of always… we reacted to each other as people."
Supriya had also confessed that her mother, actress Dina Pathak was never in the favour of her getting married to Pankaj. Even after they had two kids, Dina was still apprehensive about their marriage and felt she took a wrong decision. However, Supriya's sister Ratna Pathak Shah was in her support.