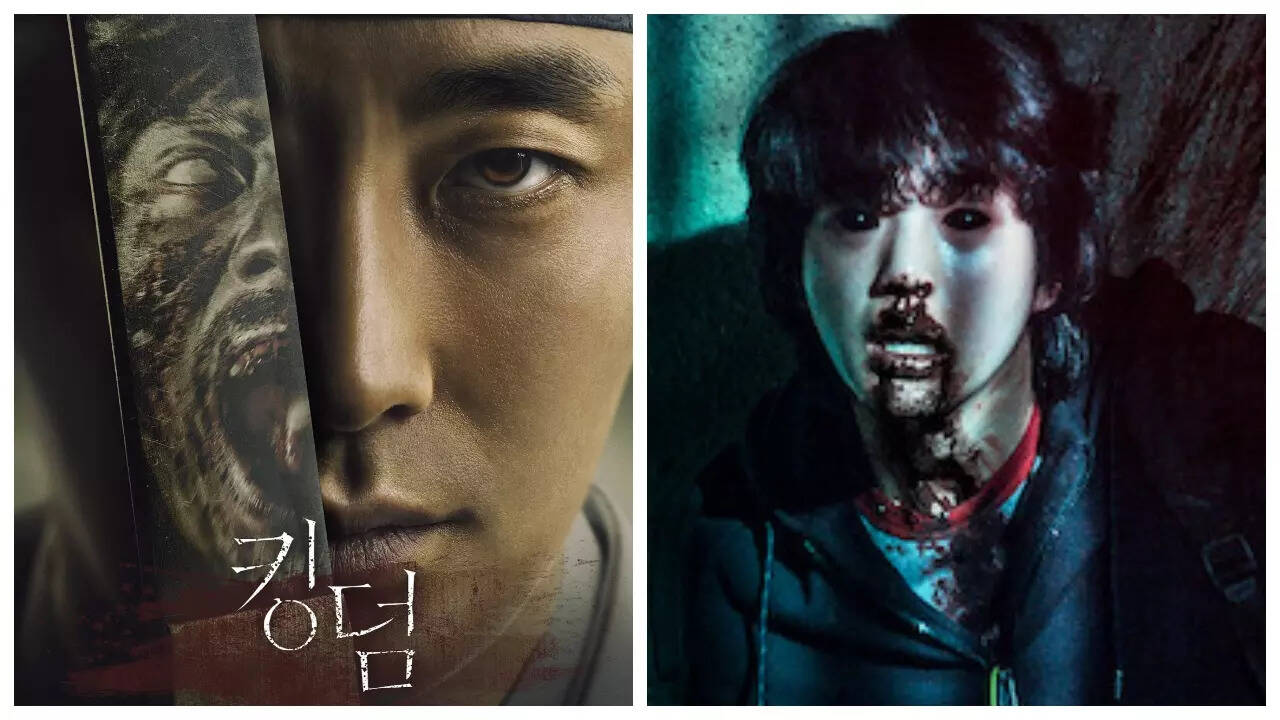 Korean cinema has undeniably mastered the art of horror, and when it comes to zombies, it's no exception. With the countdown to
Halloween
already underway, fans around the world are ready to embrace the terror, with these films and series from Korean cinema that are sure to leave anyone breathless and craving for more. From heart-pounding suspense to spine-chilling thrills, these flicks have set the bar high for the genre. Whether you're a seasoned horror fan or just looking for a good scare, these Korean offerings promise an unforgettable experience.
All Of Us Are Dead
All of Us Are Dead | Official Trailer | Netflix [ENG SUB]
Perhaps the most talked-about Korean zombie series, 'All Of Us Are Dead' follows a group of high school students as they navigate the treacherous terrain of a zombie apocalypse. What begins as an ordinary school day takes a dark turn when an unusual infection spreads, turning their fellow students into bloodthirsty and flesh hungry zombies. Based on the webtoon 'Now At Our School', this series masterfully blends heart-pounding chase sequences with the emotional struggles of its young protagonists. With season 2 on the horizon, the nightmare is far from over.
The Wailing
THE WAILING Official Trailer | Directed by Na Hong-jin | Starring Kwak Do-won and Hwang Jung-min
For those who crave a dark thriller, "The Wailing" is a cinematic gem. Set in the peaceful village of Goksung, South Korea, this film revolves around police officer Jong-Goo as he investigates a terrifying viral infection. Believed to be the result of an evil Japanese spirit, the investigation takes a gruesome turn, revealing chilling clues and an unsettling truth. 'The Wailing' is a mind-bending journey that will keep you on the edge of your seat.
Kingdom
Kingdom | Official Trailer [HD] | Netflix
'Kingdom' offers a unique twist on the zombie genre by setting it in the historical backdrop. The hit series follows Crown Prince Lee Chang as he struggles to unravel the mystery of a deadly disease that has befallen his kingdom. As he investigates, he becomes embroiled in a power struggle, facing betrayal and political conspiracy. This series' perfect blend of history, drama and horror, doesn't just present terrifying undead creatures but also provides a gripping narrative that explores class conflict, politics, and power dynamics.
Sweet Home
Sweet Home | Official Trailer | Netflix
Sweet Home follows Hyun, an introverted high school student who finds himself in the midst of a nightmarish zombie apocalypse after a family tragedy. Forced to live in an old apartment building, he must fight for survival alongside other residents. While not strictly a zombie series, the show features grotesque creatures that are equally horrifying. Based on a webtoon, 'Sweet Home' offers compelling character backstories and delves into themes of human desires and societal collapse.
Alive
#Alive | Official Trailer | Netflix
'Alive' takes a different approach to the zombie genre by exploring the isolation of survival in the modern world. Starring Yoo Ah-in and Park Shin-hye, this film follows a video game streamer trapped in his Seoul apartment during a zombie apocalypse. It's a thrilling ride with stunning cinematography, intense violence, and a powerful soundtrack.
Seoul Station
'Seoul Station' serves as a chilling animated prequel to the live-action horror hit 'Train to Busan'. Set a day before the gripping events of 'Train to Busan', the movie centres around a mysterious disease that transforms individuals into zombies. As chaos grips Seoul Station, the focus shifts to a young woman, her estranged boyfriend, and her father as they navigate this nightmarish landscape. With its social commentary and intense horror sequences, the animated film provides a gripping look into the world before the events of its live-action sequel.