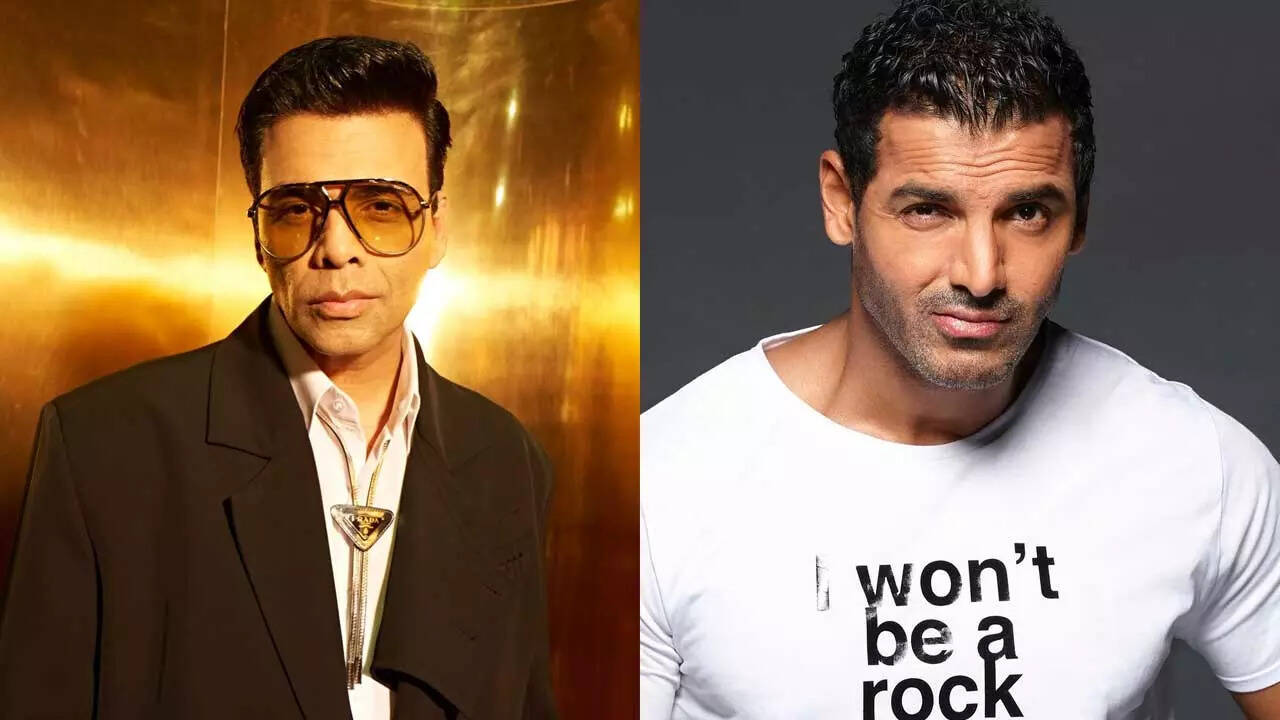 Bollywood and gossip always walk hand in hand, and when it comes to a stop shop for Bollywood gossip Karan Johar's infamous talk show 'Koffee With Karan' can give any tabloid a run for the money. Season 8 of the popular talk show is all set to air on October 26, 2023, and the first guest of honour will be B-town's most talked about and loved couple –
Ranveer Singh
and Deepika Padukone.Now on the one hand, this new season is making headlines for all the right reasons, on the other hand, the internet is being flooded with old videos from previous seasons. One such throwback video features 'Pathaan' actor
John Abraham
calling
Karan Johar
'clannish'.
For the unversed, John Abraham graced the famous Koffee couch in season 3 back in 2011. During his appearance on the show, he was asked several questions, one of which was – according to John who is the Khan of all seasons; is it Aamir, Salman, or Shah Rukh? In return, John asked Karan why is he so clannish. Why could he not frame the same question with Kumars or Devgns, as Ajay has given the biggest hits?
Karan took the fire in a sporting spirit and said John was simply being a brat and causing confusion. He asked the actor what he meant by giving Karan this label. The actor just stood by what he said, and then Karan concluded the conversation by calling John the flag-bearer of the fraternity.'
This is just one incident, there have been more that kept the show in the limelight. From Salman Khan claiming to be a virgin on the show, to Kangana Ranaut calling Karan the flag bearer of nepotism, to Twinkle Khan roasting the filmmaker on his own couch, the list is long. Also, now that the new season is just around the corner, the list will only get longer.
Karan Johar shares BTS video of 'Koffee with Karan', some glimpses revealed