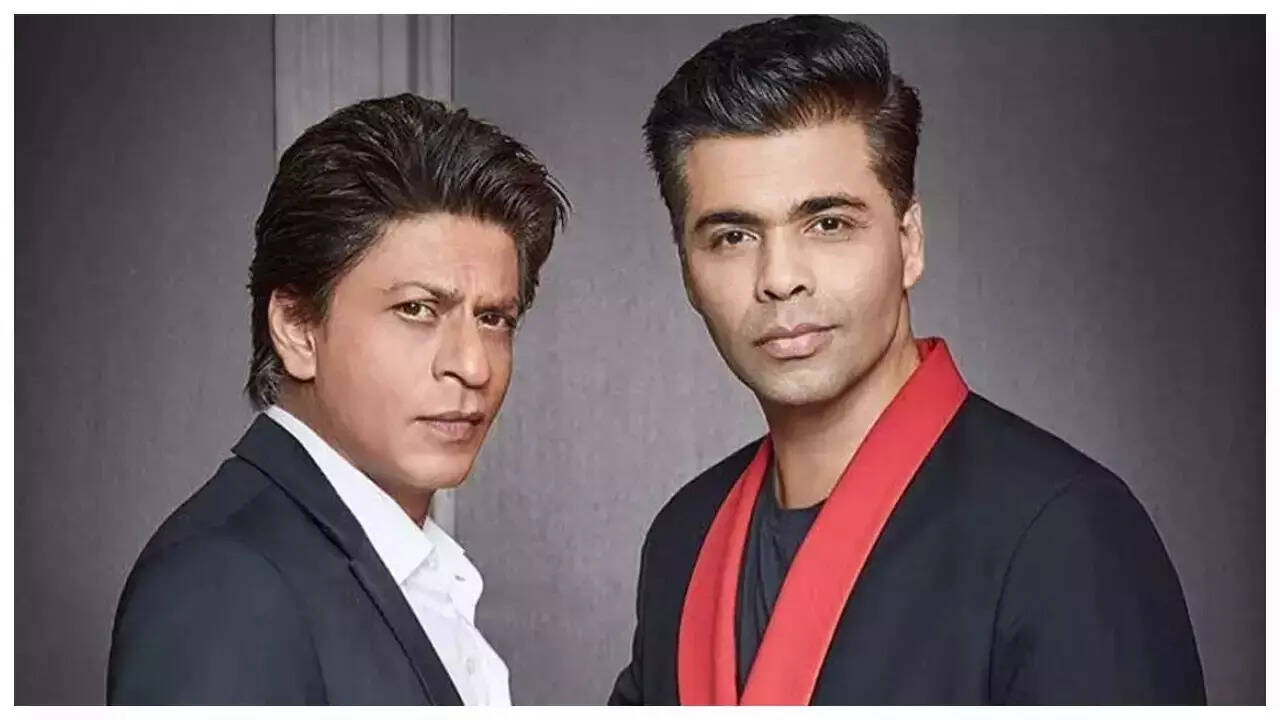 Karan Johar
has never shied away from being himself or staying true to his personality. He's admitted that he has a strong feminine side and people used to make fun of him. But
Shah Rukh Khan
was the only one who treated him like an equal. It's not unknown that SRK and Karan share a great bonding. Karan calls him 'bhai' but recently SRK made a revelation when he surprised fans at the screening of 'Kuch Kuch Hota Hai' on its 25th anniversary.
SRK had revealed that people think that Karan is his friend, but actually Karan's father Yash Johar was his friend and he treated KJo like his friend's son. In a recent interview, Karan has further spoken about his bonding with King Khan. He said during a conversation with Nikhil Taneja on 'We Are Yuvaa' that SRK was brought up in a very progressive environment and he has worked with all kinds of people. Which is why, when Karan's feminine side was coming out so strongly and people were making fun of it, SRK was the only person who treated him like an equal. KJo confessed that Shah Rukh was the first man who never made him feel any less when he was struggling with his sexuality.
The filmmaker said that Shah Rukh accepted what was considered 'pansy, effeminate and walking funny' in those days without being judgemental. Infact, SRK was Karan's 'go-to' person for having open chats whenever he wanted to discuss anything about his personality or sexuality. He was a sense of support to Karan and he doesn't even realise what he has been to him.
Karan and SRK first worked together in Kuch Kuch Hota Hai and then went on to do films like 'Kabhi Khushi Kabhie Gham', 'My Name Is Khan' later.