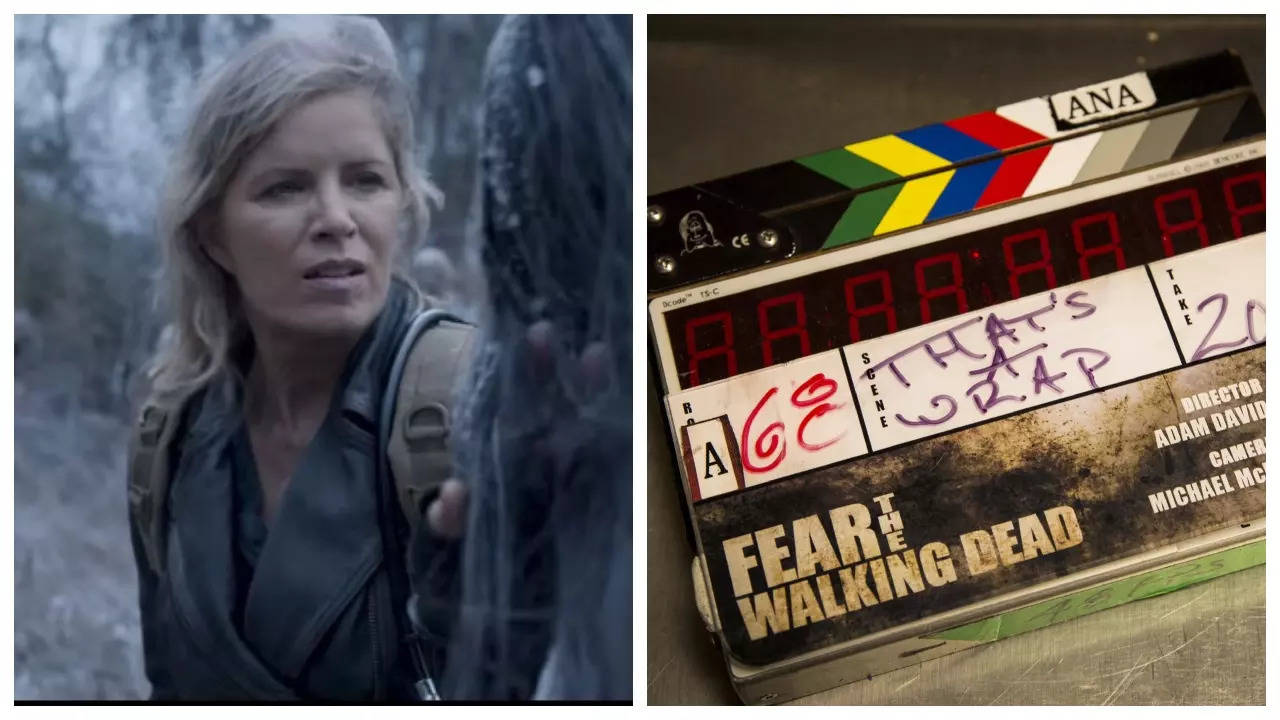 As the curtains draw on another thrilling chapter of The Walking Dead universe, fans of the hit spin-off series "Fear the Walking Dead" will also see their favourite show come to its close, sooner than expected.
As anticipation builds for the final episodes, AMC has confirmed that the concluding two episodes will be presented as a two-part series finale, set to air on Sunday, November 19th.This will ultimately mark the conclusion of the first Walking Dead spin-off after an impressive eight seasons and 113 episodes.
The network provided a glimpse into what awaits viewers in the final chapters, stating that Shrike (Maya Eshet) and her influence will be 'gone' and that Madison (Kim Dickens) will not set her sights on transforming PADRE into the safe haven that the old stadium was meant to be. However, in doing so, the island becomes a target, attracting unwanted attention.Executive producer Andrew Chambliss, who also serves as a showrunner alongside Ian Goldberg, shared some insights regarding the finale. "We knew at the end of season 7 that season 8 was going to be the final season," Chambliss began and added, "We were very grateful that we were able to go into the season knowing that because it meant we could plan the story to bring the show to a conclusion, to really bring these characters to the end of their journey on the show."
The showrunners left fans intrigued, hinting at what's in store for the beloved characters. "It's going to involve the return of some faces that we haven't seen in a while, both friend and foe. It's also going to involve a return to some places, literally, that we have seen elsewhere in The Walking Dead Universe. They're going to speak to our characters' states of mind, so it's going to be pretty epic," said the showrunner in an interview with Comicbook.com
As one era comes to a close, fans can expect more spin-offs coming their way, with 'The Walking Dead: Dead City' having debuted on June 18 and 'The Walking Dead: Daryl Dixon' which is currently in production for Season 2. Moreover, fan favorites Rick (Andrew Lincoln) and Michonne (Danai Gurira) will return for 'The Walking Dead: The Ones Who Live', which will premiere sometime in 2024.
The Walking Dead: The Ones Who Live Teaser: Danai Gurira and Lesley-Ann Brandt Starrer The Walking Dead: Daryl Dixoni Official Tease