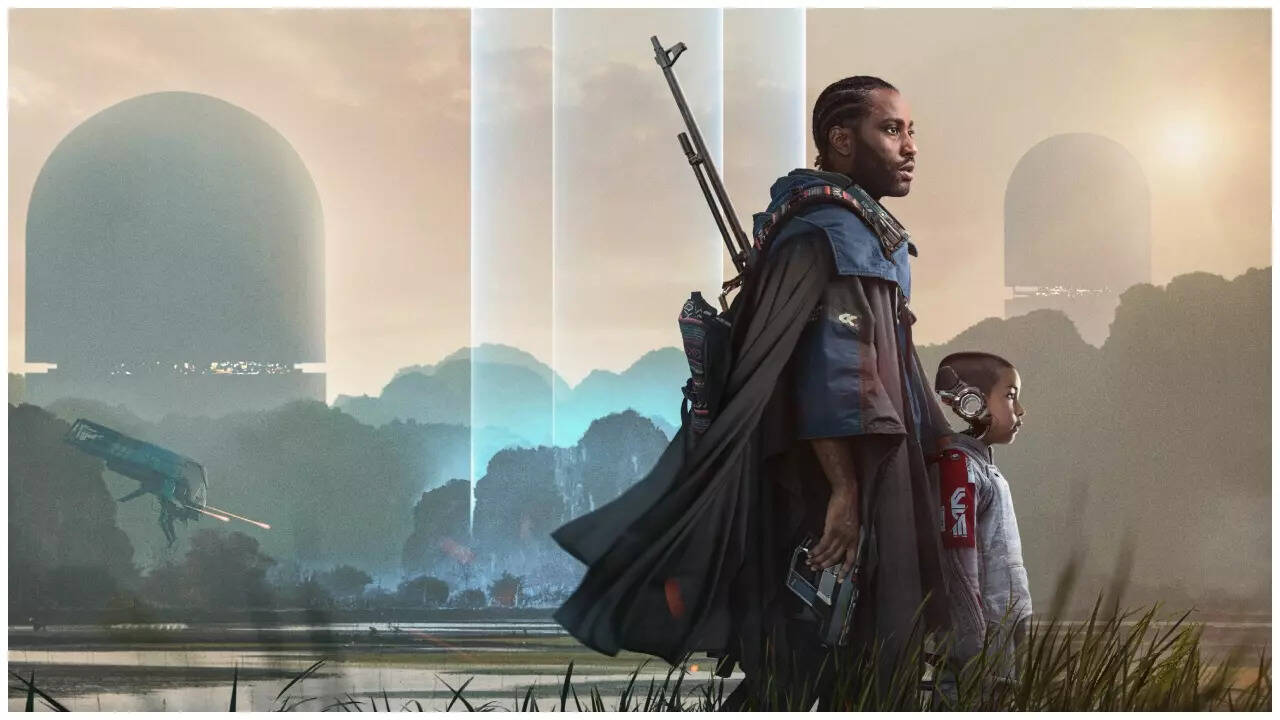 Gareth Edwards
, the visionary director behind cinematic gems like 'Rogue One: A Star Wars Story' and 'Godzilla', is set to mesmerize audiences once again with his latest directorial, the highly-anticipated sci-fi epic 'The Creator'.
The film which boasts of a stellar cast including John David Washington, Gemma Chan and
Allison Janney
, may not have its leading stars there to promote the film amidst the ongoing Hollywood strike, but lucky for Edwards, social media can't stop raving about the movie.The director hosted an early screening of the film and has since had film critics singing praise about the film, with some even calling it 'one of the best sci-fi films of all time'. What's more? Unlike other sci-fi flicks, this one is an original.
While comprehensive reviews of The Creator are still in the pipeline, initial reactions that have started to flood social media, are creating an electrifying buzz ahead of the film's September 29 release. Early indicators suggest that the movie could very well be on its way to becoming a timeless classic.Besides heaping praise on the film's 'visual brilliance', critics have also been raving about the creative genius of cinematographers Oren Soffer and Greig Fraser. Several lucky viewers who witnessed the film on Monday evening went so far as to proclaim it as one of the finest cinematic offerings of 2023.
A twitter user wrote, "#TheCreator is hands down one of the BEST sci-fi movies I've seen in recent years. Yall are not ready this was so damn good."
Another said, "#TheCreator is a MESMERIZING and MASSIVE leap into a gorgeous new world. Gareth Edwards returns with a tactile and timely take on A.I. that grounds itself in STUNNING visuals and superb performances by John David Washington and Madeleine Yuna Voyles. I need more!"
"#TheCreator is breathtaking in scale and vision. Very emotional, much more than anticipated. It's ambitious and mostly hits the targets it shoots for. John David Washington turns in an engaging performance, a blend of strength and empathy. It should be seen on the big screen," wrote another.
Still another added, "#TheCreator is a fresh take on the AI vs. Humanity subgenre of sci-fi cinema. It's gripping, thought provoking, and filled with amazing performances. Greg Fraser and Gareth Edwards have once again outdone themselves with the cinematography, see it on the BIGGEST screen possible."
See all the other reviews that came in below:
Starring an ensemble cast, also including Ken Watanabe, Sturgill Simpson and introducing the newcomer Madeleine Yuna Voyles, The Creator delves into an intricate and captivating storyline that is set against the backdrop of a war between humans and robots with artificial intelligence. Washington takes on the role of Joshua, a hardened ex-special forces agent, whose life takes a dramatic turn when he is recruited for a perilous mission – to track down and eliminate "the Creator," the enigmatic architect of advanced artificial intelligence, who has harnessed a mysterious weapon with the potential to end both war and humanity itself.
The film is all set to make its world premiere at Fantastic Fest on September 26, followed by a wide release on September 29, promising to transport audiences into a realm of science fiction like never before.