Amitabh Bachchan, Sachin Tendulkar, Anupam Kher's 2002 ad 'Stop The Hatred' goes viral as Twitterati questions Bollywood's silence on communal violence – WATCH | Hindi Movie News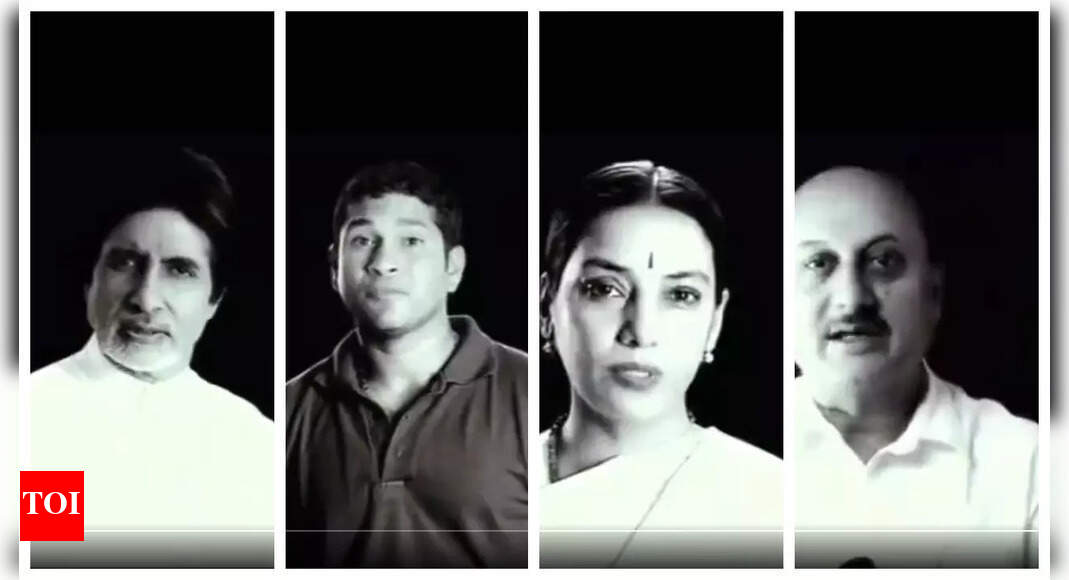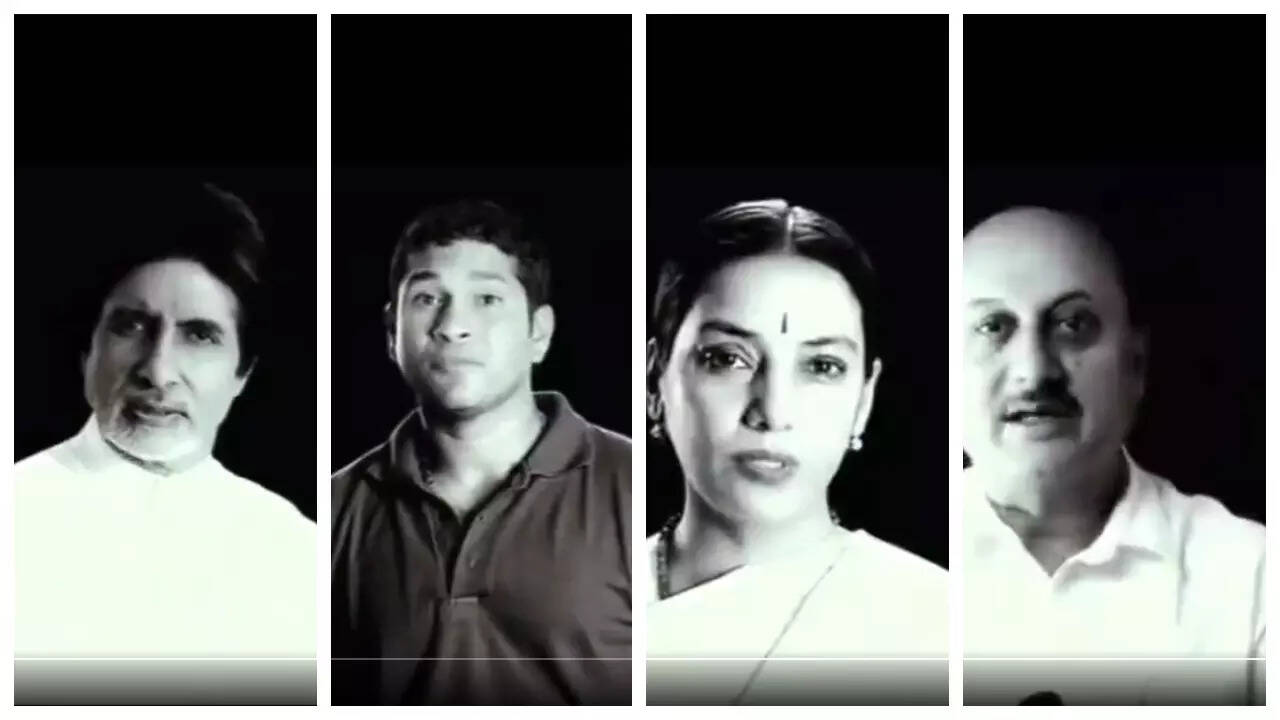 At a time when actors
Dharmendra
and Sonu Sood have condemned the acts of violence in the country, several social media users have been slamming top Bollywood stars for maintaining stoic silence on matters of public interest.
Many have been reaching out to their favourite stars from Akshay Kumar to Priyanka Chopra to encourage them to speak up against the reports of communal attacks in the country.
One Twitter user went a step further to take a dig at Indian celebrities by posting an old public service advertisement from 2002 that has them urging Indians to 'Stop the Hate'.
Posting the black and white video, the Twitter user said, "Many celebrities from Bollywood & Indian Cricket including Sachin Tendulkar and Amitabh Bachchan have spoken over violence in Manipur & Haryana. We are INDIANS.."
When asked by a confused Twitterati, "Is this a new video?", the person replied, "No."
The video which was made over two decades ago, reportedly featured 16 B-town stars including Amitabh Bachchan, Abhishek Bachchan, Sachin Tendulkar, Shabana Azmi, Tabu, Anupam Kher, Zakir Husain, Raveena Tandon, Ashutosh Gowariker, Fardeen Khan among many others, pleading with people of the country to "Stop the hatred."
"It doesn't matter if you are a Hindu or a Muslim on the field, don't let it matter off the field," Sachin says and adds, "I am an Indian first."
"A crime against one Indian is a crime against all Indians," reads a line in the clip.
Stop the Hatred (Zakir Hussain)
The video then sees a host of stars saying, "I am an Indian" and "Main Hindustani Hu".
The video ends with Amitabh Bachchan saying, "Band karo yeah anarth. Hum ek dusre ke saat aisa kaisa kar sakte hai?"
According to reports, the public service advertisement was made to promote communal harmony after the riots that broke out in Gujarat in March 2002.
The clip previously went viral during the Delhi students' protests in 2019.