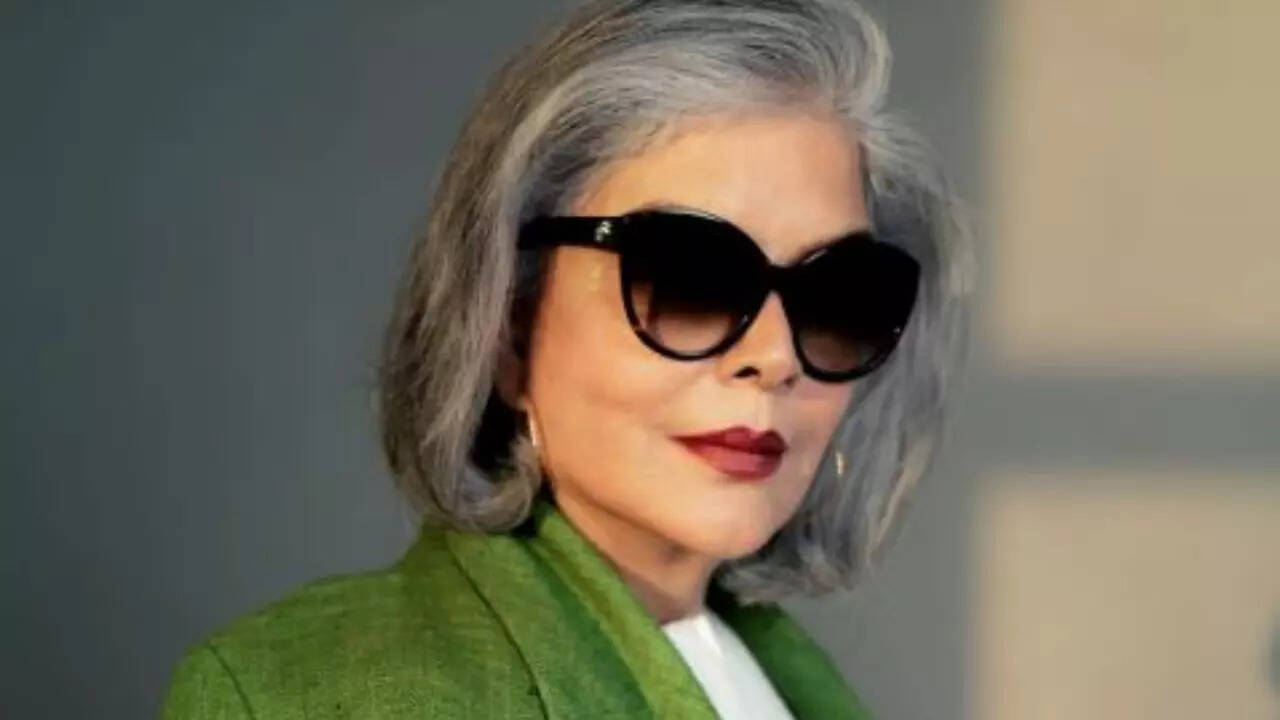 Zeenat Aman
is an icon and not just because of her on-screen portrayals in the 70s and 80s but the way she conducts herself even today. The veteran actress leaves everyone inspired even with her social media stance. Zeenat joined
Instagram
a while ago, and netizens feel her feed is a tutorial for many actors on how to use social media. In no time, she's reached her 50th post today and has dedicated it to those with 'grey hair'.
Zeenat shared some pictures where she looks glam and classy in a white outfit with bright green blazer, sunglasses and bold lips. She looked beautiful and wrote, "Grey weather, grey hair… and a splash of colour to offset it all! I didn't intend for my grey hair to be a statement, but a statement it has become. In fact, yesterday I read a tweet by someone who said they know at least three people who have been inspired to stop colouring their hair since I made my Instagram debut! I thought this was a wonderful compliment. If embracing my natural hair is encouraging others to do the same, then I'm all the happier for it."
She further dedicated her 50th Instagram post to those flaunting their silver hair. Zeenat expressed, "So, with my 50th post on Instagram I want to celebrate all of you who are flaunting your beautiful silver hair! Please post a story of yourself (or your silver-haired loved one) and tag me in it. I'd love to share your pictures to my own stories. After all, life isn't black and white, it's grey! 🌺"
Fans commented on this post and lauded her for how wonderful and articulate she is, yet again!