We've come halfway through 2023 in no time and as far as movies are concerned, we've seen some major hits and misses this year. It won't be wrong to say these have been two extreme ends of the business. One also can't forget the fact that we've had some sleeper hits, though, they've been far and few. As we've already gotten into the next half of the year, here's looking back at the six months gone by. ETimes talks to some industry insiders, trade experts to get insight into the trend we've seen and the expectations from the next half of 2023.
The Hits and Misses

One can count the hits of the first half of 2023 on their fingertips. There was 'Pathaan' which broke all records and emerged as the highest grossing film in the history of Indian cinema. So, the year started with a bang but has seen a downfall post that. Trade analyst Taran Adarsh opines, "It was more 'gham and thodi khushi' indeed. We had a chance to make good numbers, but we really messed it up.Because, there were many big films which were released. Of course, there wasPathaan, which started with a bang, and there was 'The Kerala Story', but apart from that, the setbacks that we had in 2023, starting with 'Selfiee', 'Shehzada', 'Kisi Ka Bhai Kisi Ki Jaan', 'Bholaa', and the biggest of all, I think, was 'Adipurush'. You know, that was a shocker for the entire industry. Because the way the film tanked after the first three days was a shock! People were zapped. They didn't know how to react to it. I would say that we are back to square one. 'Mrs Chatterjee vs Norway' also did quite well on a modest level. But the setbacks outweighed the successes."
Film exhibitor Akshaye Rathi adds to that, "We've seen two extreme scenarios where the movies that are doing exceptionally well and those that aren't doing well are failing miserably! I don't know if Pathaan would have done the kind of numbers that it did before the pandemic. I don't know if 'KGF 2' and 'RRR' would have done the kind of numbers that they did before the pandemic. The past few months have been filled with a degree of uncertainty and instability, where we have had a lot of movies that came in and surprised us like we didn't imagine them to."
Return on Investment

Many a times, movies ring in those big numbers at the box office but they've been mounted on a very high budget. Hence, despite the big numbers, there isn't a very high return on investment (ROI). In terms of the ROI, everyone unanimously agrees that 'The Kerala Story' has done the best. Rathi adds, "Because 'The Kerala Story' was made at a fairly conservative budget, nobody would have imagined what happened. So, it's a good film in terms of ROI. Having said that, I don't know if the amount the film recovers from satellite rights would be higher. So, it had the scope to earn largely from the theatrical. Whereas, 'Pathaan' has generated mega scale revenues from satellite, streaming and theatrical – all three."
Producer and film business expert, Girish Johar adds, "The Hindi box office did a business of around Rs 1800 to 1900 crore last year in the first six months. We have almost replicated the same number in the first six months of 2023 as well, which is not a good sign because I was thinking that we should be growing on some basis. Without a doubt, 'Pathaan' is the flag bearer of the first half. But there are these little gems which give me a lot of hope. What happens is, big films run well at the box-office but it's the small films which are more in numbers. And even if they perform average it counts because there may be 10 big films in a year but what about the remaining 40 weeks?"
Mid-segment movies bearing the brunt?

The films which have suffered the most, post pandemic are these mid-budget, content-driven movies. Rathi opines, "I don't think an Ayushmann Khurrana or a Varun Dhawan or a Rajkummar Rao film would have performed like this before the pandemic or they wouldn't have been subdued the way they were. If you look at what happened to 'Afwaah' or 'Bheed' was fairly shocking. It's these mid segment movies which are underperforming and not doing what's expected out of them.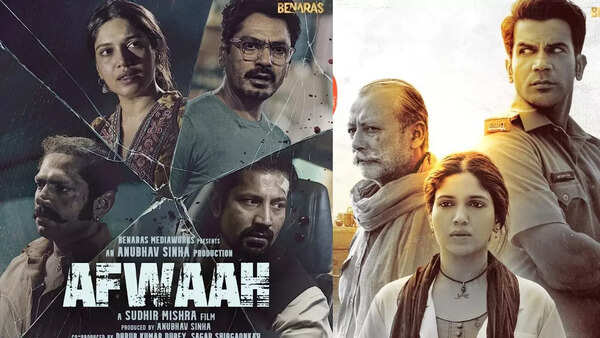 Johar agrees, "The rejection rate of the audience is very steep, irrespective of who the star is. Earlier, an Ayushmann Khurrana or a Rajkummar Rao film used to make Rs 50 crore or Rs 70 crore, sometimes even Rs 100 crore. It's because of those medium budget movies that the box office was so healthy and the fraternity along with the exhibition industry was booming! But now a medium budget film is making 15-20 crore and not gathering any traction. So, the audience is very clear now about where they want to invest their money. Going to a theatre and spending for a film is a very committed activity."
Expectations from the rest of 2023

While the first half of the year hasn't met the expectations, the industry and trade is always quite optimistic. We have a number of biggies lined up for release in the next six months, starting with Karan Johar's 'Rocky Aur Rani Kii Prem Kahaani'. So, what is the expectation of the trade?
Taran Adarsh says, "I guess we need to work on better scripts. We need to work on content. Yes, star power is important. I'm not denying that. But eventually, it all boils down to the content. If you don't concentrate on content, then, I guess we will again see the same scenario that we are seeing in the first half. I genuinely hope every film does well. Because it's very important for films to work. You can't really pin hopes on just one film. It could be Karan's film or it could be Shah Rukh Khan's 'Jawan' or it could be 'Tiger 3'. We don't need one film, but we need a lot many films to bail us out of the crisis."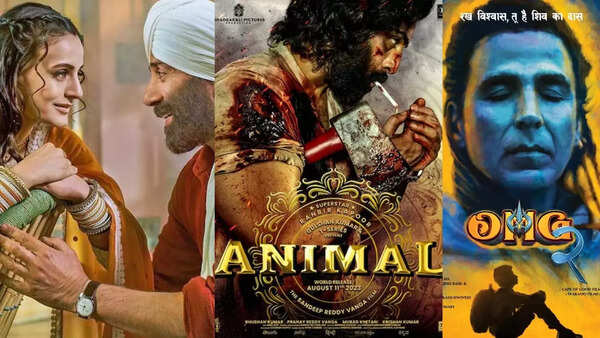 There are also some clashes coming up. Be it 'Gadar 2' vs 'OMG 2' on Independence day or 'Animal' vs 'Sam Bahadur' on December 1. However, here's a shocking opinion on this. Rathi says, "To be honest, the Independence Day clash between Gadar 2 and OMG 2, I really think there's scope for one more mid segment film to come in. With 'Animal' moving ahead, I really think that one more mid segment movie where the audience overlap is not similar to 'Gadar 2' and 'OMG 2', there is scope for one more to come in. Independence day, Raksha Bandhan, extended holiday, really can accommodate, in my opinion, two mega scale chartbusters. So, I really think that for cinemas all over the country to be able to optimise their footfalls, one more mid segment film can really kick in, enhance the programming options, and the number of choices that patrons of different demographics and psychographics and geographies have when it comes to choosing a movie for the theatres, because it's the kind of weekend which has the potential to ring in Rs 150 to 200 crore!"
Girish Johar also feels that sometimes, empty weeks should be made good use of. He adds, "The second half has started on a dull note as there are no big releases till 'RARKPK', till July 28. There is 'Satyaprem Ki Katha' but it was released on June 29. So, there's been a long gap of a month where no big movie saw a release and it seemed like a waste of opportunity. However, I'm eternally optimistic and with the number of movies lined up ahead, I'm hoping for a better second half."
While hopes are high from biggies like 'RARKPK', 'Jawan', 'Tiger 3', 'Dunki' and 'Animal', trade experts also expect some small movies to spring in a surprise. For instance, 'The Vaccine War', because Vivek Agnihotri's last release 'The Kashmir Files' surprised everyone.