Film Exhibitor Akshaye Rathi responds to Naseeruddin Shah's statement that distributors and exhibitors are 'darinde' | Hindi Movie News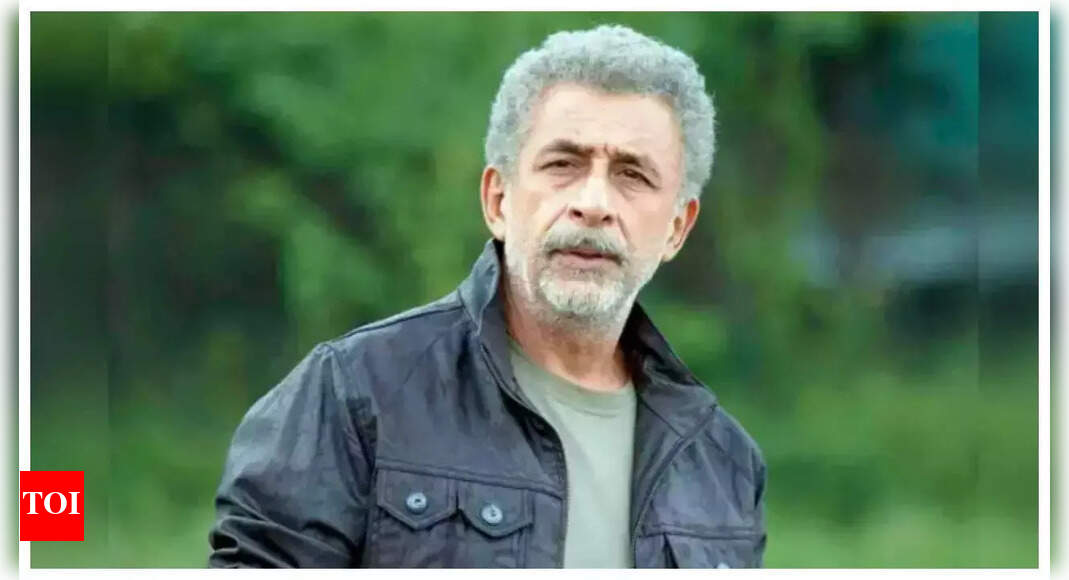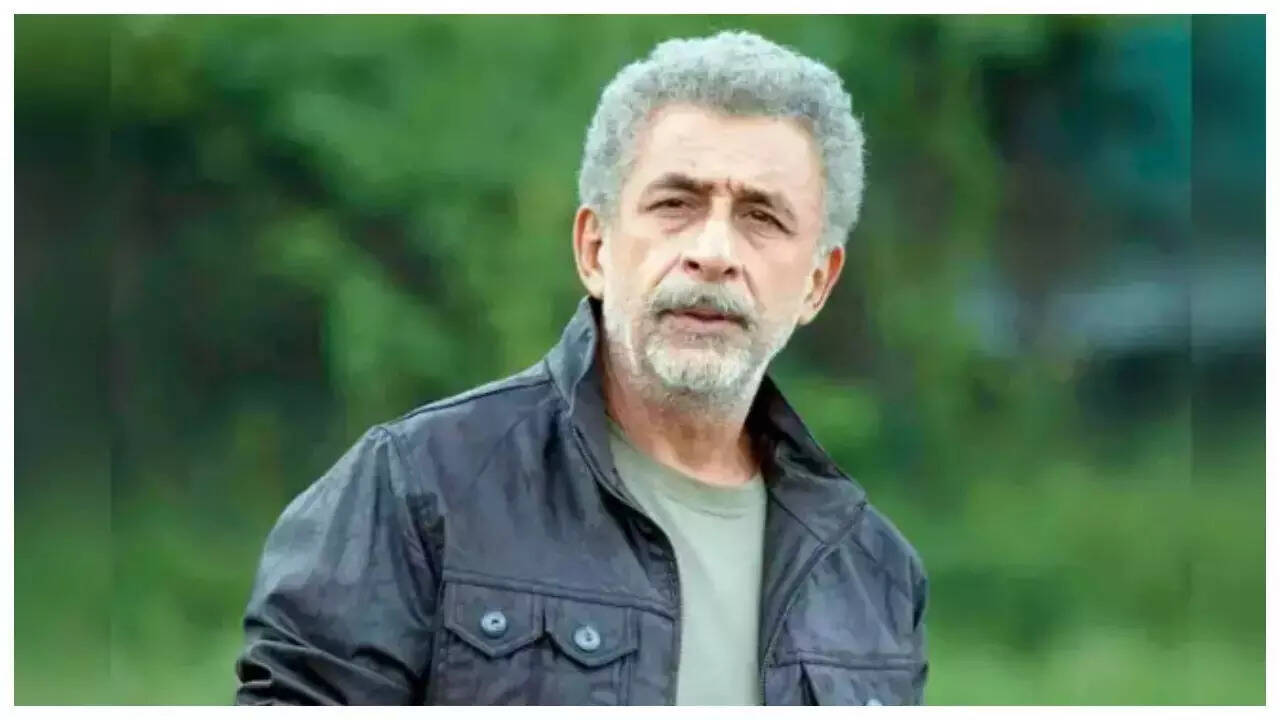 A few days ago,
Naseeruddin Shah
had graced a function of the Film Heritage Foundation at Regal Theatre in South Mumbai. The actor had felicitated three projectionists, with the Lifetime Achievement Award for Cinema Projection at a ceremony on July 26, thus recognising their service to cinema.
At the same event, Shah had called out distributors and exhibitorsand called them 'darinde (beasts)', further saying that they take all the money from the film's profit.
Film exhibitor who is the Director of Aashirwad Theatres Pvt Ltd has now responded to Shah's statement. Rathi spoke to ETimes and said, "I think with due respect to Naseer sahab, he is a great actor, an absolute legend in his own field and craft. But I truly think that statement was a bit one sided. I actually happened to be in the audience then but didn't want to speak out at that point of time because that was his platform. I think all of us in the exhibition sector are grateful to him for choosing to grace an occasion where these projectionists were being felicitated. But without having a knowledge of the ground realities or what the circumstances and realities of the exhibition sector are, making a comment like that which is as loose, I think was uncalled for and distasteful. I truly hope that this message reaches out to Naseer sahab and he sees it with a pragmatic mind and realises that what he has said is far from the truth because the exhibition sector has had very trying times over the last couple of years since the pandemic. It's still emerging to a scenario where it can at least break even, forget about making profits and even back in the day, it's been a very tough time on the exhibition sector and it has just managed to stay afloat more often than not. Despite the losses, the financial hits that we take in many weeks or in a year, we won't keep going."
He also tweeted his response at length. The exhibitor wrote, "Dear #NaseeruddinShah sahab, While I'm truly grateful to you for gracing the @FHF_Official's function where three projectionists (one of them being from our chain of cinemas) were felicitated for decades of their service, it's with deep regret & disappointment, that I'm having to write this tweet. As a part of your speech, you said "When a film becomes successful, तो इसकी असली मलाई distributors और exhibitors नाम के दरिंदे खा जाते है" & as a film exhibitor, I object strongly to this distasteful & factually incorrect statement."
Rathi further statement that despite being in the industry for many years, Shah still is unaware of how things function and what's the reality like. He added, "As they say, ignorance is dangerous, but half knowledge is even more dangerous. Your statement, unfortunately indicates that despite having years of experience as an artiste, you are unaware about the ground realities of the entertainment sector. I hope you realise that the strike rate / success ratio of the films that your ilk (content creators ranging from actors to film makers) makes is sub 10% & an overwhelming majority of the ones that release in cinemas don't even draw enough footfalls to help us break even on our weekly operational expenses (real estate, electricity, salaries, maintenance, taxes etc). Profits from the occasional blockbuster make up for losses incurred through weeks of playing flop / underperforming films & at the end of the year, we hope that the larger equation allows us to stay in the green."
He spoke on behalf of many theatre owners and opined, "Irrespective of the fate of films (disappointing more often than not) that play at cinemas through a month, the salaries of cinema managers, projectionists, ushers, canteen staff, housekeeping teams, box office teams, distribution agents etc are paid in full & I'm pretty sure no दरिंदा would have the stomach to cushion his people from the financial blows being dealt to him. My family, has done that for over 7 decades. Perhaps that is why Shri Lakhanlal Yadav, whom you felicitated at the function, has been with us for 53 years & continues to be a part of our family at work even today, like many others. "
Emphasising further, Rathi said, "Thankfully, there are enough foot soldiers who witness, understand, appreciate & share the passion & love for cinema that keeps us exhibitors in the business. If making money was our only objective, I promise, we would have been better off selling our properties & keeping the spoils in a bank fixed deposit, let alone more lucrative investment options."
He concluded by stating, "I sincerely hope you'll realise someday, that more than anything else, we exhibitors & our people work to give the audiences a few hours of joy & escapism from the harsh realities of their lives. The least we deserve for doing so, is a pat on the back instead of brickbats, from the very people whose work we try and take to the widest possible audience despite tough & trying circumstances. Sincere regards, (Not) a दरिंदा…Just an exhibitor.🙏"
Dear #NaseeruddinShah sahab,

While I'm truly grateful to you for gracing the @FHF_Official's function where three projectionists (one of them being from our chain of cinemas) were felicitated for decades of their service, it's with deep regret & disappointment, that I'm having… pic.twitter.com/Wpv3HoXTMt

— Akshaye Rathi / अक्षय राठी 🇮🇳 (@akshayerathi) July 29, 2023
Many exhibitors commented on Rathi's tweet and agreed with him. A person from Crown Cinemas wrote, "Wah! As a fellow Exhibitor I'd vouch for every word that you said! We've been around for over 9 decades.. Many such foot soldiers have helped us keep the show going.. But I guess we are that part of the industry chain which is taken for granted!"
Another one said, "Well said Akshaye.. it's easy for actors who have zero risk in a film since they get paid no matter what, to shoot their mouth."