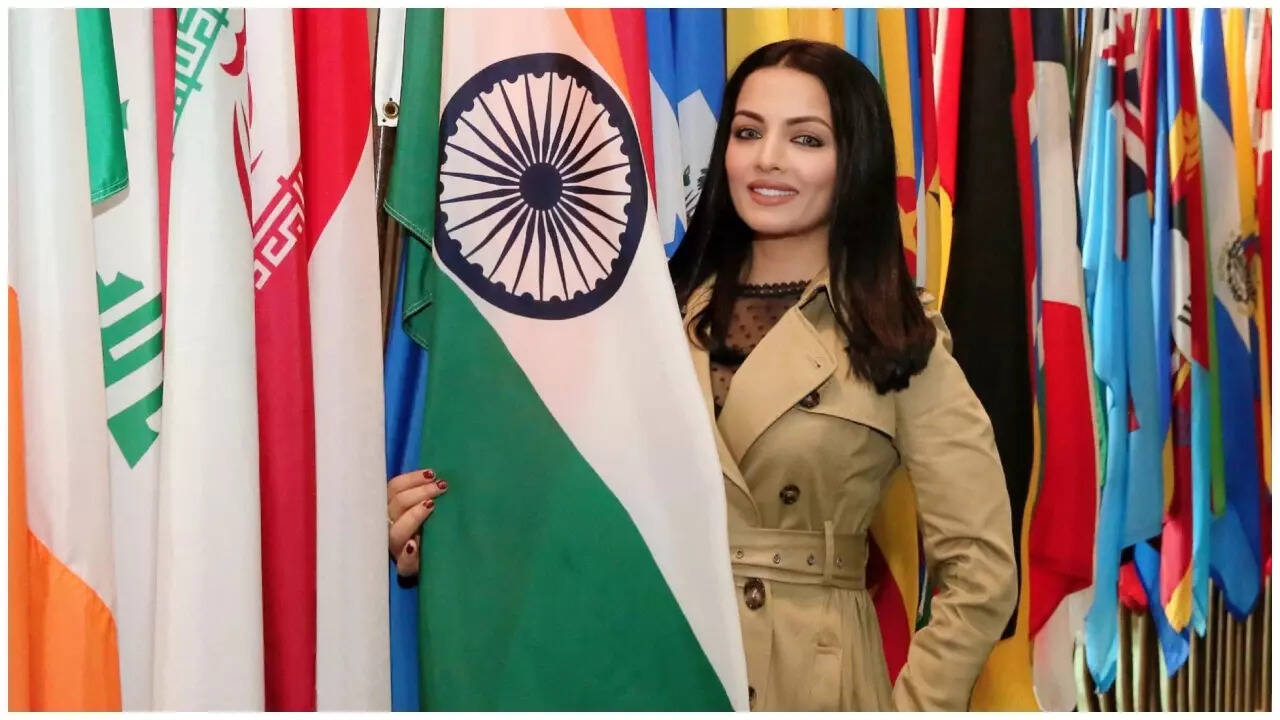 Bollywood actress Celina Jaitly has shared an update about her case against a Pakistani journalist, Umair Sandhu. The actress in a lengthy Twitter post, revealed that her issue has now been raised with the Pakistan High Commission in New Delhi.
The actress sought legal action against Sandhu after he alleged in a Twitter post that Celina 'slept' with Fardeen Khan and his father, Feroz Khan.
Calling the allegations 'horrific', the actress said that the journalist 'targeted' her and that her family's safety and security in Austria.
She wrote, "A few months ago, a self-proclaimed Hindi film critic and journalist @UmairSandu made untrue horrific claims about me which included bizarre allegations like my relations with my mentor Feroz Khan and his son Fardeen and targeted me and my family's safety and security even in Austria."
She went on to explain, "I thereby took the matter to the National Commission Of Women in India, which took cognizance of my complaint and wrote a letter to the Ministry of External Affairs, to initiate necessary action. The Ministry has raised the matter with Pakistan High Commission in New Delhi, seeking an immediate investigation and action."
Celina not only thanked the Indian government but also extended her gratitude to the NCW for their prompt action that she said was an "open assault on my character but also an assault on my integrity, family and above all my Godfather, my beloved mentor Mr Feroz khan, who is no longer in this world here to defend himself."
In the viral post, the Pakistani journo posted a derogatory statement that read, "Celina Jaitley is the only actress in Bollywood who slept with both father (Feroz Khan) and son (Fardeen Khan) many times."
Jaitly made her acting debut in the 2003 film 'Janasheen', which was helmed by the late Feroz Khan and featured his son Fardeen Khan in the lead role.
Watch Pakistani journalist vs Celina Jaitly: Actress takes legal action against Umair Sandu for defaming her, says 'For me, it was not just a fight for the open assault on my character…'