Ananya Panday's bodyguard pushes a fan away for getting to close, netizens react | Hindi Movie News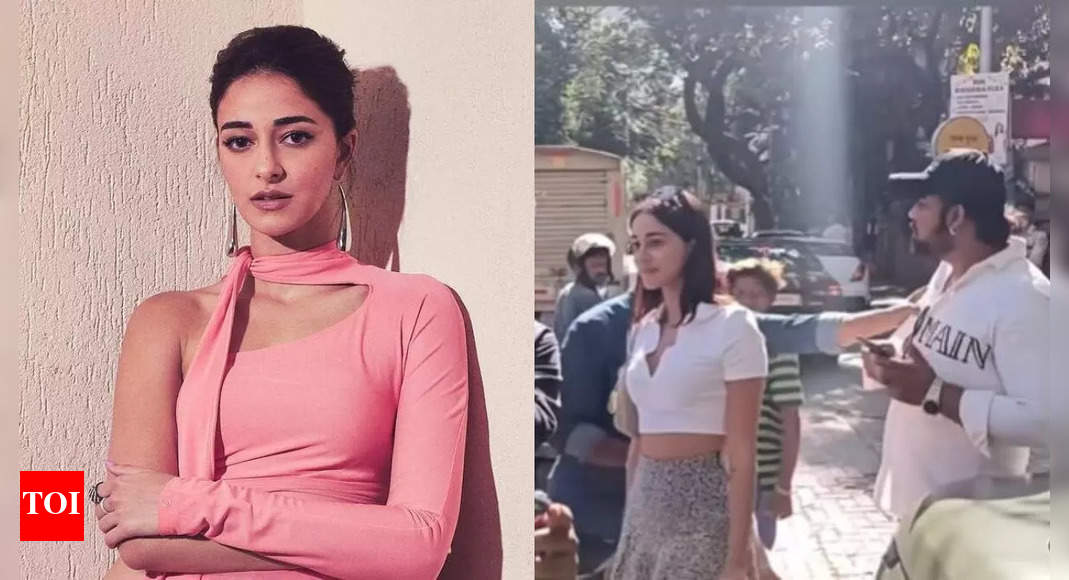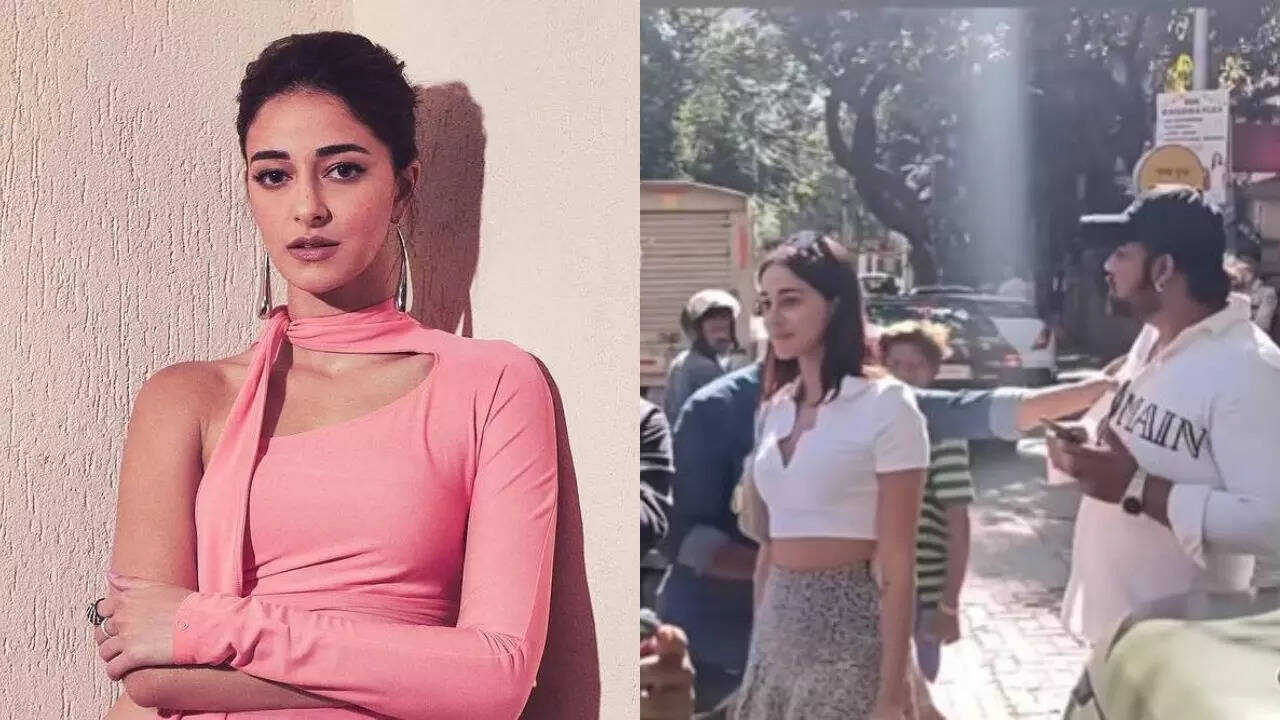 Ananya Panday has a huge fan following despite the fact that she can be trolled for nepotism. There's a huge section of the audience who want to see her and she has fans who want to click selfies. Which explains her rising stardom! An old video on Ananya, resurfaced on the internet recently.
The actress can be seen wearing a white top and a short skirt.One fan came from behind and tried to get too close but the bodyguard pushed him away. However, before he could get angry on the security for being rude, Ananya was too sweet to take a selfie with him. While netizens lauded Ananya's bodyguard, they also praised Ananya for how well she handled the situation.
"Aap le lo picture, wahan se le lo (You can take the picture from there)," said Ananya and she waited to take the selfie with him.
However, some users also criticised the bodyguard for being a little aggressive and this started a debate. One fan said, "Such a bad behaviour by guard.. celeb bante ho toh itna natural h koi b pik chahega." Another fan responded to this comment and said, "I understand all the hate, but are we just ignore the fact that he was too close to her? All those hating on her, would you allow this to happen to your wife or girlfriend or sister? Don't be blinded by hate that you start losing common sense 🤦🏻‍♂️"
At the moment, Ananya is on a holiday in Lisbon. Some pictures of her with Aditya Roy Kapur had gone viral wherein the duo was seen getting cosy.
On work front, she will be seen next in 'Dream Girl 2' and 'Kho Gaye Hum Kahaan'.
Watch
Unseen video of Ananya Panday's bodyguard pushing fan goes VIRAL, actress intervenes