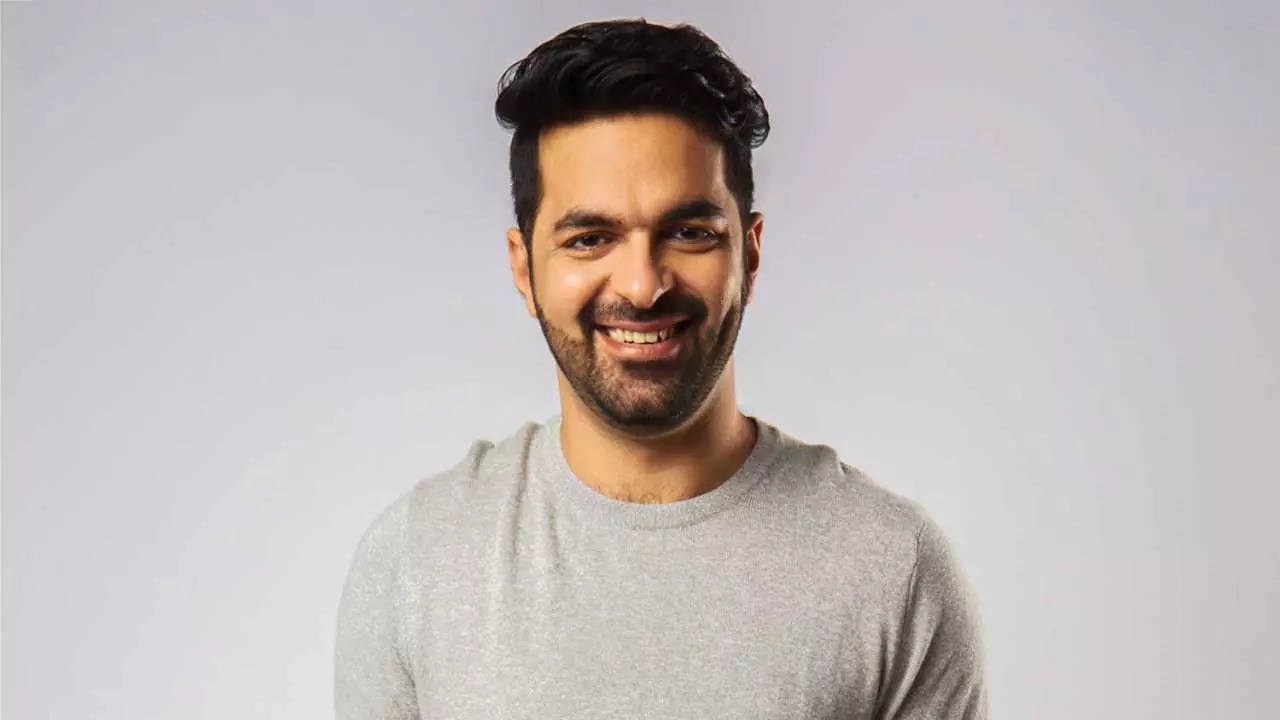 It has been a great journey for Sumit Arora so far. From writing for daily shows to penning dialogues for Stree, The Family Man, '83 and Dahaad, Sumit has enjoyed working on these successful projects.
In an exclusive conversation with ETimes, Sumit spoke about the kind of response he has been getting from the industry people, getting into direction, how he handles writer's block and more.
What is the best part that you feel you have written for Dahaad?
I think I loved writing that line that goes fast when Sonakshi is trying to enter the house and the top person stops her and brings her to the house and how she is just in a retort. And she says, 'Ye thare pushto ka time naa hai, ye samvidhan ka time hai.' That has been my favourite part ever since I wrote it. I really enjoyed how even the audience picked that and then added it into their daily conversation.
What kind of response have you been getting from the industry people?
I've been getting really great responses from everybody who I've met. They have said, they have not seen something like this. It's such a different kind of a texture. It's like a slow burn. There is no mystery about who they are trying to catch or what will happen in the end. I think everybody has really enjoyed that kind of a game where the audience knows who this guy is and how to catch him. It's been a very overwhelmingly positive response from the folks and the audience alike.
What is your writing style?
There are two things, like I do dialogues on some projects and I do a full script sometimes. Both have different styles. I did dialogues for Dahaad, or The Family Man season one. When I get a screenplay, the first thing I try to build in my head is, who are these people? I have conversations with the directors, with the screenplay writers. And then I try to write my own about the characters and their world, where did they come from, what is their history, so that I understand the characters fully well. Because every single line reflects that. It also reflects what is our background, what are our traumas, what are our desires. So I try to know all of that about my characters when I pen down their scenes.
Do you also take creative liberty while adding your own elements to the characters, or do you follow the director's vision?
Yes, I do. Film making is a collaborative process. Sometimes you take liberties which will work, sometimes they won't. And then you have discussions with the director and then you have sometimes very nice discussions, sometimes the discussions can get really heated as well. But even the heated discussions ultimately make you reach a point. It doesn't stop there as well after the director and writers have agreed on something. On the set also sometimes, you're involved. I go to the set quite often. You need to work with them and say, 'Okay, this is the correct zone, let's not go that way.' I think it's a never-ending process. You have to always be on your toes for new ideas and new thoughts.
Do you enjoy this process or does it get stressful sometimes?
Yes, it does get stressful at times, but then you really enjoy it also. Once you have worked on some projects, you know the end result of these stressful conversations or situations. You're trying to fight it out because if you don't, then you just deliver something which is nice and not that great.
Have you ever experienced writer's block?
I think I go through it every moment, but I don't let it overpower me. Because I'm not a believer of writer's block. I feel one should take breaks in between. When I'm writing, I'm writing. Then I push myself to write because I take it as a job then. 'Okay, I have to write this much in a day. Even if they're bad, I will just write it.' And then I will maybe not use them. Maybe I will delete them tomorrow. But at least I will write, I will feel that I have written something. That's what I believe. So when I'm in my writing zone, I just write every day. And then I take a break that I belong to myself.
Do you also write for yourself?
I do enjoy reading a lot of Hindi poetry. So I do write some poetry for myself which at some point in my life I would like to make a book out of eventually.
Among Stree, The Family Man, Dahaad and '83, on which project you enjoyed working the most?
I tell you honestly, every project has had a different kind of place in my heart. Stree was like the first child. So there's a lot of love for Stree. We had no pressure to do anything. We just wanted to create something nice. And we all had fun. Then The Family Man. I had a different kind of joy because I got to work with a really good actor, like Manoj Bajpayee. I always wanted to work with him.
Then '83 has a really special place in my heart because it was the first creation with Kabir Khan. I have been a mad cricket fan since childhood. I wanted to be a cricketer even before I thought of becoming a writer. Kapil Dev, Sunil Gavaskar and all were my heroes. When I was growing up, that was the only World Cup India had won before 2011. I wanted to be in the cricket team. Then I realised I'm not a good cricketer at all, I'm a good writer. So the reality hit me hard, that you won't be able to become a cricketer, but there is a chance here to become a writer. So I became a writer. And then this film came to me. It felt like this was written for me by nature. So I got to tell this story, got to be a part of this story, sit with these guys, talk to them and then write the dialogue of their characters. Just after the premiere, the whole team had come and we had gone to an after party. It was a great surreal experience for me as a cricket loving kid.
You have also tried your hands at direction. Did you always want to do it or was it unplanned?
I always wanted to direct. Before the release of '83, I'd already made my short films. I'd already directed a few ads. And I'd already signed this show for Netflix called Little Things. I was really happy because I think it's a very sweet little show that I really enjoyed directing. And I wanted to direct more. But then I got so much writing like '83 and Jawan. So, I thought, let me just postpone my directorial plans for a bit. And let me just enjoy working with all these great filmmakers and actors. Now, the plan of directing is back again. I'll be directing my first film soon. And I think that in this year, we'll hear about it.
Writers often complain about not getting due credit or pay parity. Have you faced similar kind of difficulty?
I think we all have. Every writer in India, I think, has gone through that experience. I think we have a long way to go where we establish a very fair model for writers, payments and credit both. I think the film association is working really hard to formulate a model contract for that. Most of my friends have had that experience. They were not being paid fairly for their work. Things have become much better in the last few years, for sure. But we still have a long way to go until we arrive at a place where these questions are not even discussed. It's high time that people realise that if writers are paid well, they're credited well, they will only benefit the film. Because when writers are happy, they will write better.
How has been your transition from TV to films and web series?
It was very difficult, to be honest. TV writers are usually looked at as if they are not that good. The quality of television in India has not really been great as well. So people are somewhere right in their perception. But the thing is, there are a lot of good writers working in television all the time. I had always tried to keep myself engaged with storytelling at all levels. I was constantly working on my films, even while I was doing television. What TV taught me positively was really a discipline. Because on TV, you are writing daily to deliver every day. That gave me a lot of discipline to write every day and write a lot. The reason that I'm able to do so much work is because of my background in TV. I have a very good speed because of that.