Ranbir Kapoor and Alia Bhatt give a glimpse of Raha to the paps: This is what she looks like | Hindi Movie News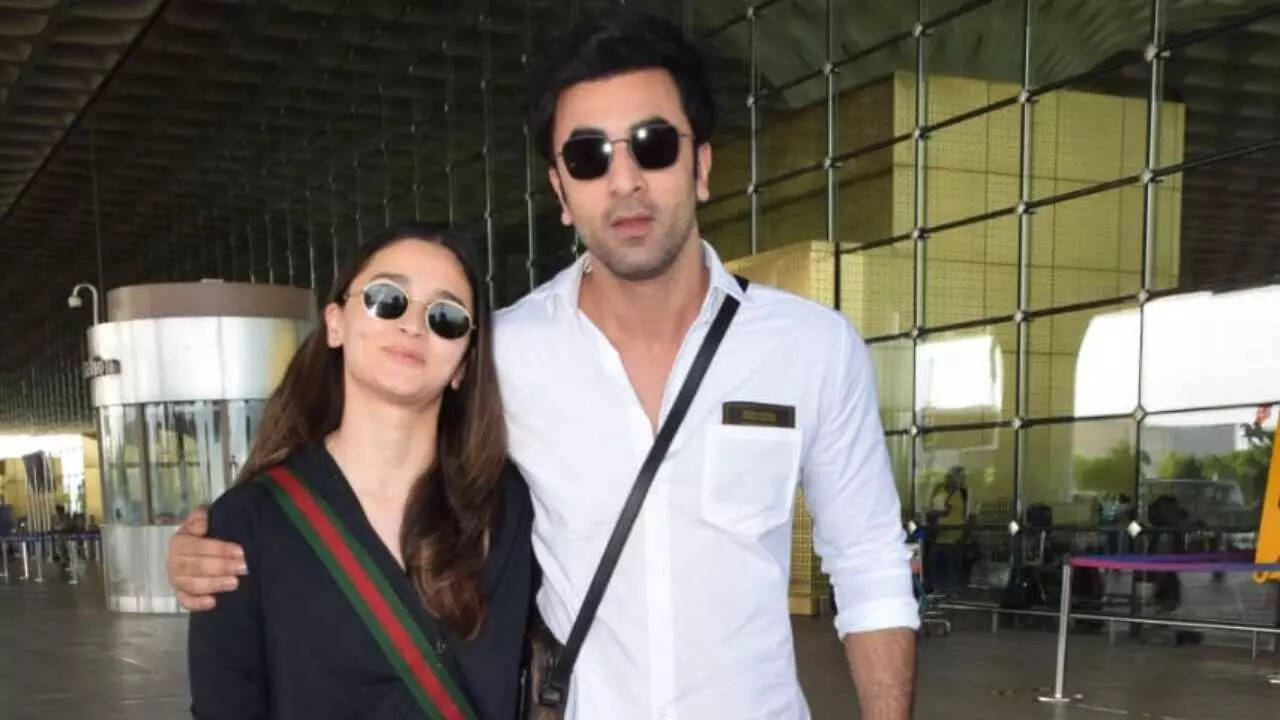 Ranbir Kapoor
and
Alia Bhatt
have left for their holiday but not without Raha. The couple like
Anushka Sharma
and
Virat Kohli
posed for the paps after keeping Raha in the car with the caretaker.
The duo after posing gave the paps a glimpse of their child.
Those who saw Raha said she looked cute in a small two ponies and looked to them as a replica of Alia Bhatt.There have been several times when Ranbir and Alia had spoken about protecting their daughter's privacy.They welcomed Raha on November 6, 2022. Since that time, the couple made a special request to the paparazzi to not click Raha's pictures. It's been almost 8 months and the couple are yet to reveal the face of their little angel.
Earlier, Alia had said that she and Ranbir were very clear about their stance and stated that they don't even want to post Raha's pictures on social media.
Ranbir, on the other hand, had said that they want to give Raha a normal childhood and doesn't want her to feel that she is different from other children. He had said that they don't want to go overboard to protect her privacy.