Krishna Bhatt: Shweta mom remade her bridal joda and gifted it to me for my wedding – Exclusive | Hindi Movie News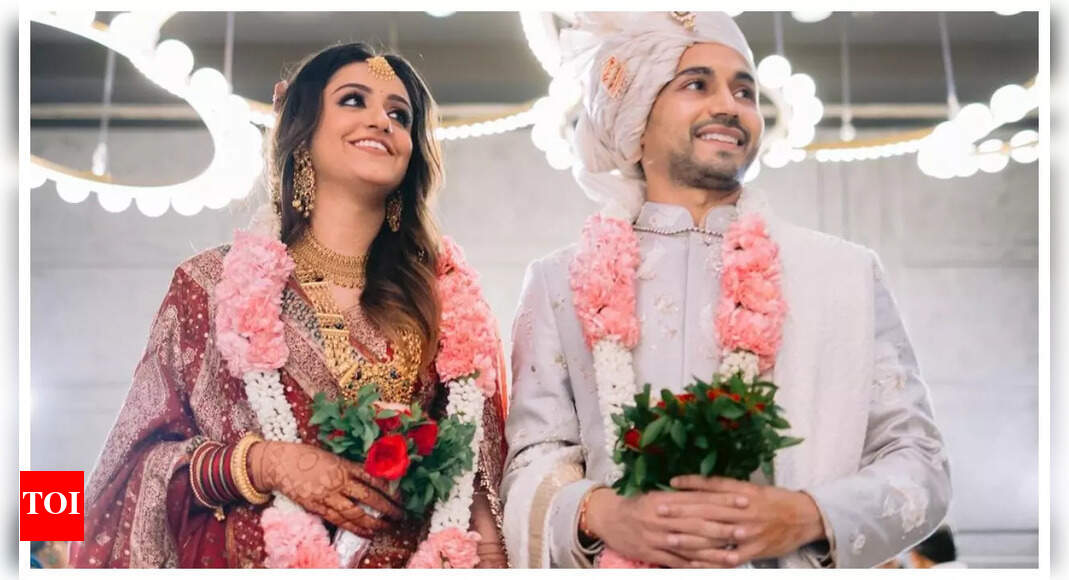 Vikram Bhatt's daughter
Krishna
embarked on a new journey this month as she got hitched to the man of her dreams. It was love at fight sight and a year of dating which culminated in Krishna marrying Vedant Sarda. In an exclusive chat with ETimes, Krishna opened up about her intimate wedding, romance and much more. Excerpts:
How much are you enjoying this new phase of life? Has anything changed?
Nothing has changed.In fact, I just feel calmer because now I just go home to him. So it's easier to deal with the logistical issues of moving with your partner. So it's just so good.
If you had to pick the best moment from the wedding?
I think the whole wedding was brilliant. I think my best moment, the only time I felt, 'Oh my God, I'm getting married' was standing with Varmala on stage. We were both looking at each other and were grinning like morons, like, oh my God, it's happening. And for one whole minute, my knees went so weak and I thought I was going to just fall off the stage because I was like, oh my God, it's happening. I'm marrying this man. Tomorrow I'm not going to be like after two hours, I'm going to be Krishna Bhatt Sarda! I was so excited that I felt like my knees were going to give way and Vedant was actually catching me and smiling at me. And I felt this sense of calm, that I'm making the right decision and I'm never, never going to look back on this day with anything that happened.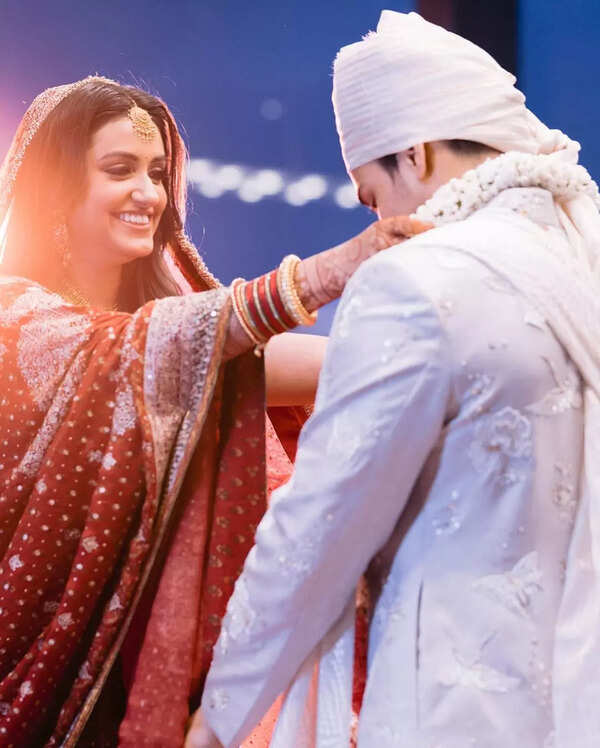 When it came to taking the relationship to the next level and talking about marriage, who made the first move?
We've been dating for exactly a year. And we knew on our first date that we wanted to get married. I think I was at a stage in my life where I didn't have time for fooling around nor did he. And then when this friend introduced us and we met, we actually spoke for three hours. In those three hours, my heart started beating. I could feel that something significant was happening here. I always get over excited and jump to conclusions, but then we met the next day after my shoot, and a few hours later we were booking a ticket for a movie date. And by the third day he told me about how big his baraat is going to be and I knew in my heart that this is going to get into my forever kind of phase. So yeah, it was love at first sight.
How does Vedant feel coming into a family who's all into the film business?
He's actually very caring, nothing fizzles him. The only person that he told me that he was truly scared of when he first met was my dad. He said he's such a tall man and has an intimidating look. And the first thing he told my dad was, 'Uncle, can I take her to Bali?' And dad told him, 'Take her and leave her there'. They were laughing at my expense and I was amazed. I keep telling him that he was born to be in the film industry. He's more filmy than me. He also makes me feel so ambitious.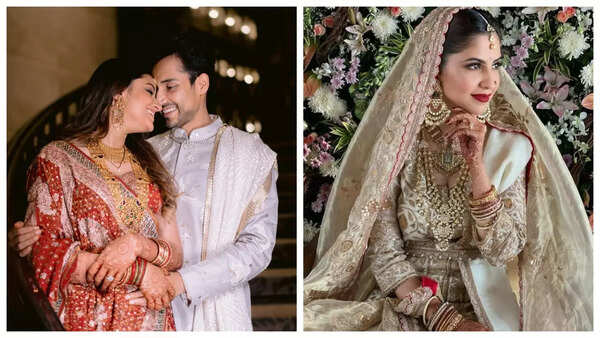 If you could shed some light on your bridal ensemble?
My lehenga was a vintage Ritu Kumar. And it's something that was gifted to me by Shweta mom, who is dad's wife from the second marriage. It's actually hers, and she gifted me her joda (bridal ensemble), which she remade it for me. And so it's kind of an emotional attachment to that particular outfit. And I think it's the emotion and the happiness that I was carrying that actually made the lehenga so beautiful at that moment.