I saw RRR, that blew me away; I have never seen cinema like that: Elemental director Peter Sohn | English Movie News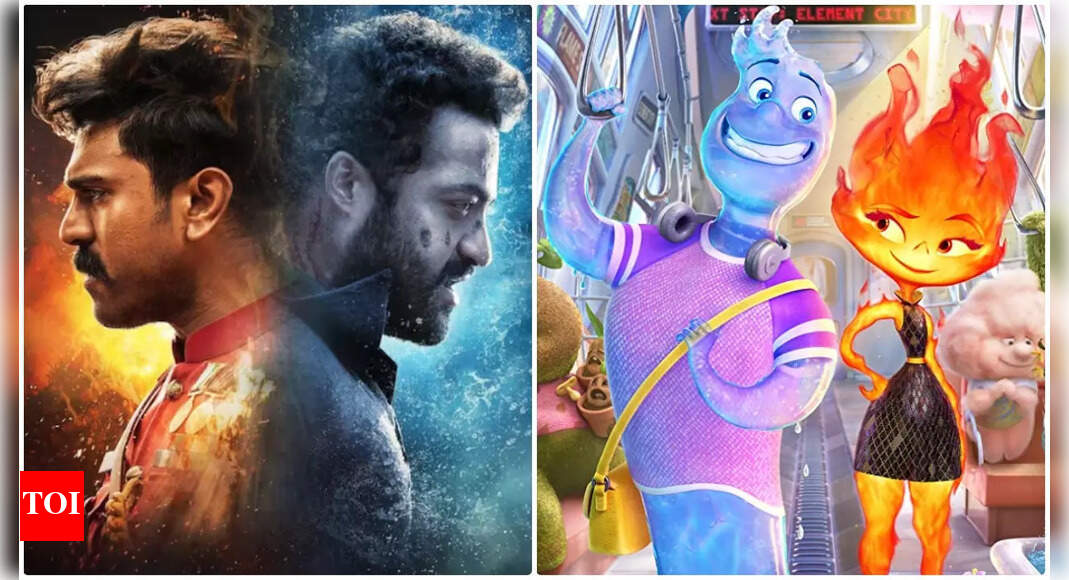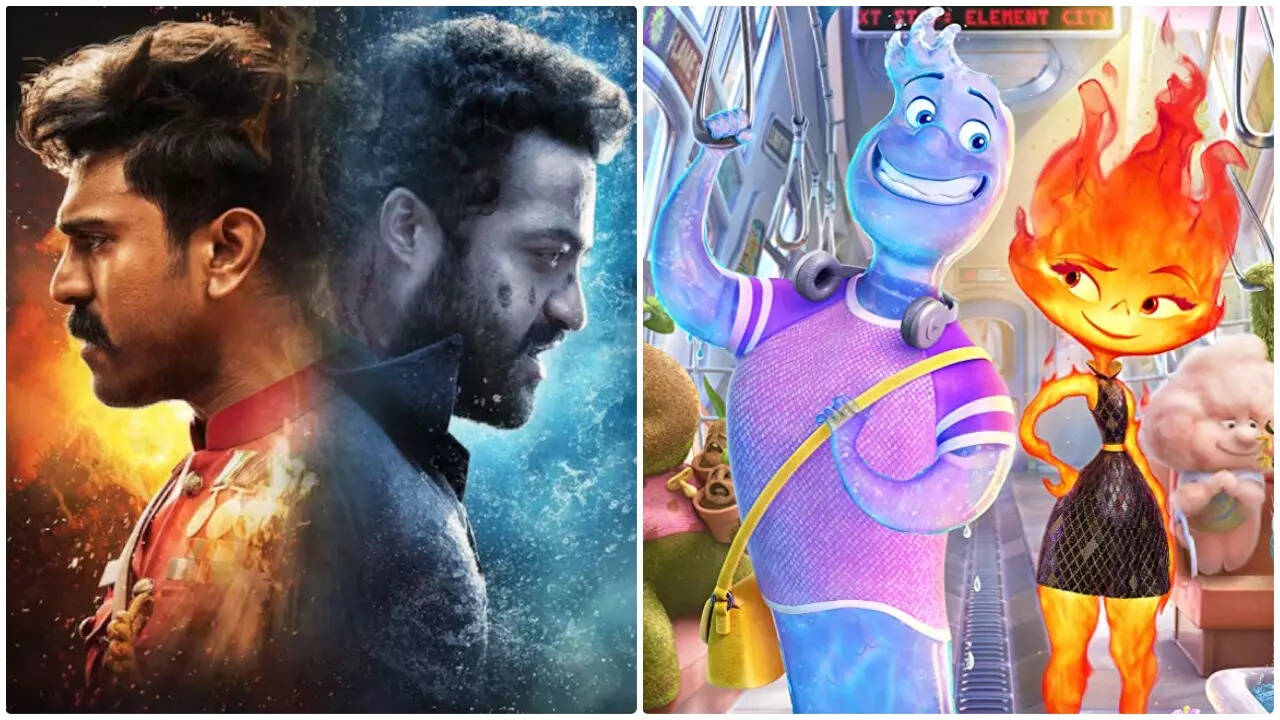 The magic of Indian cinema knows no boundaries, just ask the director and cast of 'Elemental'. Director Peter Sohn and his leading lady Leah Lewis, who will bring to Indian audiences a touching tale of love, duty and identity, with the Disney Pixar film, got candid about finding themselves captivated by SS Rajamouli's film '
RRR
'.
In a heartwarming display of mutual admiration, the Elemental team went gaga over the grandeur and cinematic marvels that were brought to the big screens by Ram Charan and Jr NTR.
Director Peter Sohn, who brings Element City to life in the animated film expressed his awe for RRR by telling ETimes, "I just saw RRR, you know, a month ago and it blew me away. Like it had everything you want in a movie. There was this opening sequence where this guard goes through this entire group of people to get this one character. I've never seen a sequence like that."
He went on to add, "But then there were all these stories that I connect to about a father and son and the trauma about it. And then these crazy musical numbers that just blew me away. There was just so much in the film that I really loved."
Speaking about the music of the film, he added, "It was wild but emotional, it had everything that you want, their musical numbers, it was amazing. I remember three songs from that movie. It was incredible".
Leah Lewis, on the other hand, who voices Ember also joined in praising RRR. She said, "That was cinematic gold".
Besides films, director Sohn also found great inspiration from the majestic Varanasi River. Known for its spiritual significance and intrinsic connection to Indian culture, this sacred river played a pivotal role in shaping the essence of Elemental. Its rich symbolism and deeply rooted traditions were meticulously interwoven into the film's narrative.
"We thought that this film could connect to many different people, and we are hoping that it can connect to Indian audiences as well," Sohn said.
Delving further into the cultural aspect Sohn revealed that Ember's mother's character draws inspiration from Indian astrologists, who are known to approve marriages and make predictions.
'Elemental' releases in English and Hindi on 23rd June 2023.