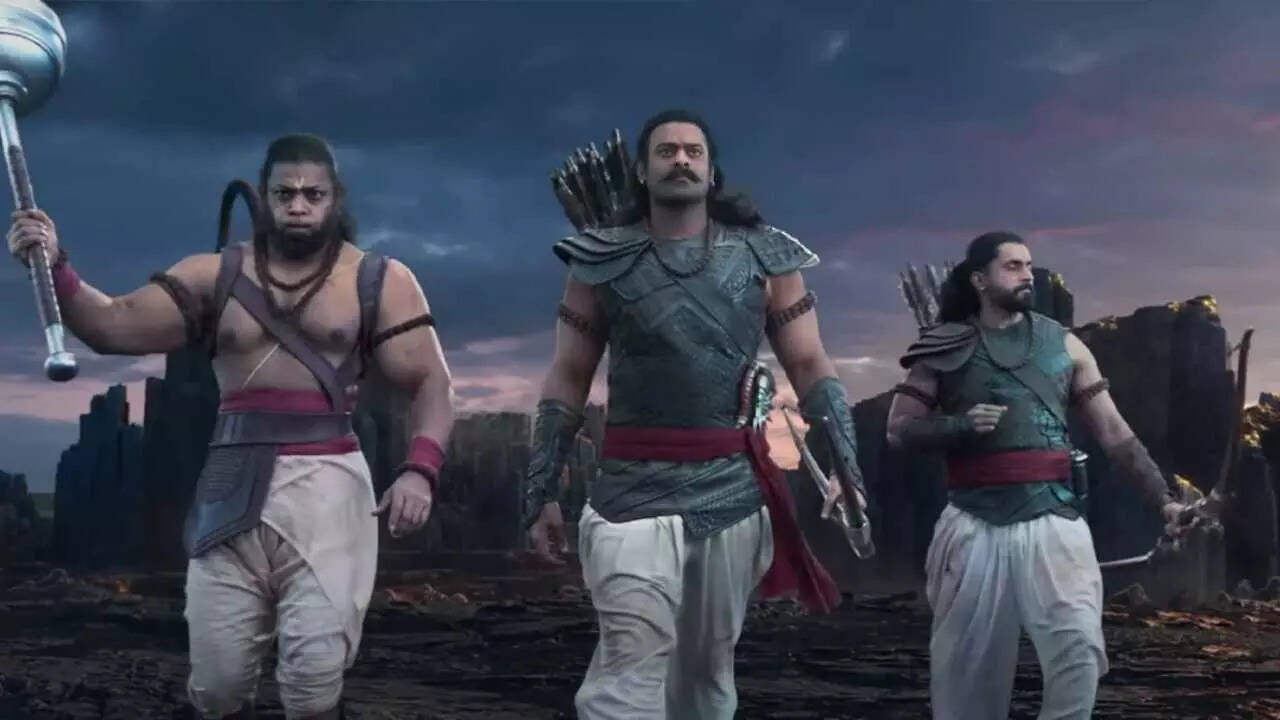 There is a huge protest going on regarding the film 'Adipurush.' On Friday, the film was opposed by the lawyers at the Police Station in New
Agra
and a complaint was lodged as well.
Lawyers said that "The film has hurt our religious sentiments, and a complaint has been filed regarding the same. Advocate Sunil Sharma said that the religious sentiments of the Hindu society have been hurt by this film.We have lodged a complaint regarding this. On the other hand, the second complainant Nitin Verma says thatOm Raut, director of the film Adipurush and dialogue writer Manoj Muntashir Shukla have done wrong picturization regarding Ramayana. We have lodged a complaint regarding this."
They further said, "We request that a case should be registered against him for playing with religious sentiments and tampering with religious texts and legal action should be taken. It is a request to the Government of Uttar Pradesh that in view of the wrong portrayal of Ram ji, it should be stopped immediately in the state."
Directed by Om Raut, 'Adipurush', which is which is an adaptation of the epic Ramayana, has drawn heavy criticism post-release.
From critics to reviewers, many voiced misgivings over certain dialogues in the film. Among the dialogues over which the makers have drawn flak are Marega bete', 'Bua ka bagicha hain kya' and 'Jalegi tere baap ki'.
The film stars Prabhas as Lord Ram, Kriti as Goddess Sita, Sunny Singh as Laxman, and Saif Ali Khan as Ravana, the mythical hydra-headed demon king in the epic.
On the losses theatre owners have incurred as the film failed to live up to its pre-release hype and got embroiled in controversies, he said, "Viewers have rejected this film. Yesterday, two of our shows were cancelled and today, our matinee shows had to be cancelled due to poor word-of-mouth and response. This movie will be removed from theatres very soon and we didn't think it will come to this. Not just ours, the owners of all theatres where the film has been released have suffered losses."
On the makers amending the contentious dialogues in the face of criticism, Desai told ANI, "They have made some changes to the dialogues, but it's too little too late. Changing dialogues in a film after release does not make sense."
Earlier, the mayor of Nepal's capital, Kathmandu, Balendra Shah, had enforced a ban on Indian movies following the 'Adipurush' dialogue row. Less than an hour after the Kathmandu mayor's decision, Pokhara Mayor Dhanraj Acharya also sent letters to three movie theatres in the city to halt the screening of all Indian movies. With orders from the mayors of both these cities, theatre owners removed the film.