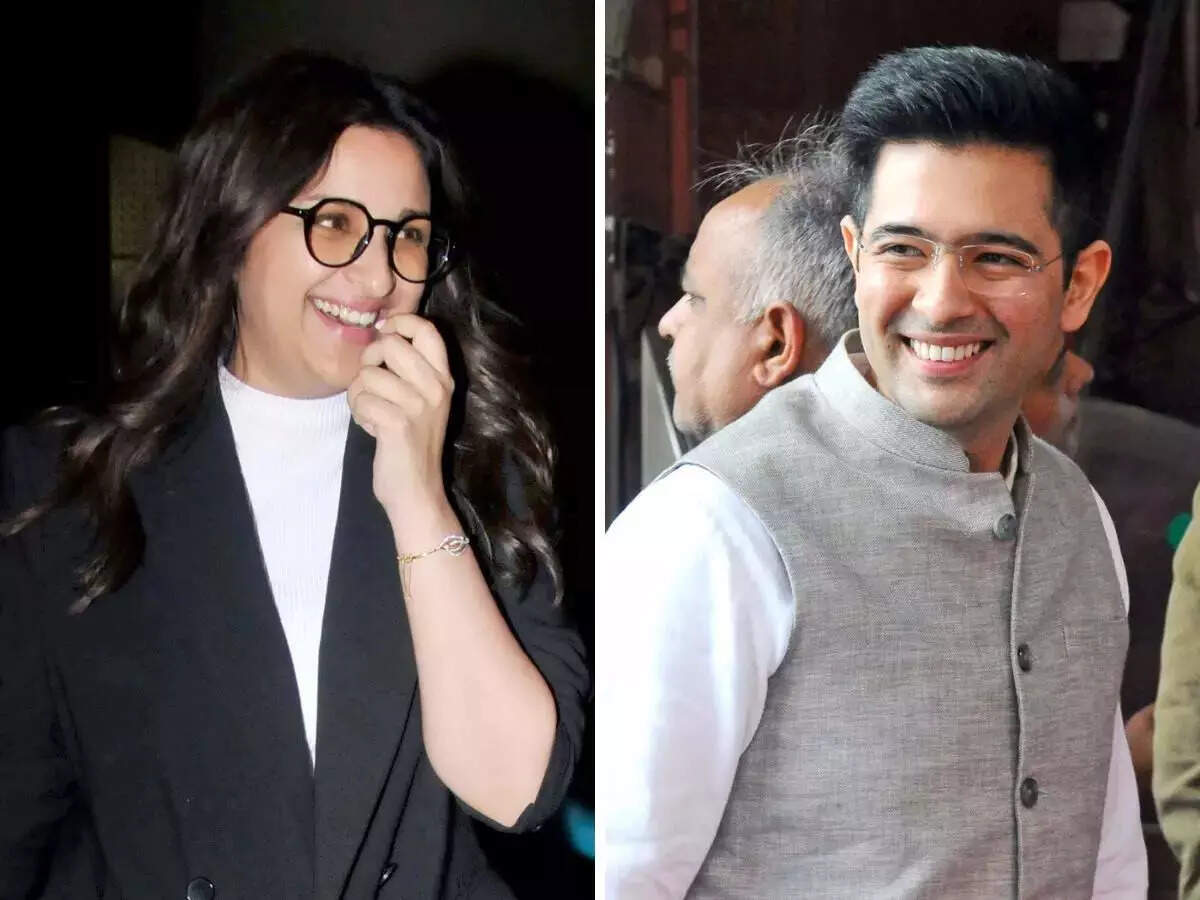 Opposites attract. This seems to be evident in the case of the serious bespectacled Raghav Chadha, the rising star of AAP getting together with the actor
Parineeti Chopra
. They have been repeatedly spotted together – going out for dinner in Mumbai and travelling on aircrafts together giving rise to the speculation that this was more than just a romance.
According to reports, the two have already had a Roka ceremony in April and are set to have a formal engagement on May 13.
The two celebs, both of whom are 34, have studied in the UK with Parineeti studying at the University of Manchester and Raghav doing an Executive MBA program from the London School of Economics. Both are used to media attention and have gracefully answered questions about each other. Raghav, in particular, has been fielding questions about his relationship with Parineeti in the Rajya Sabha by chairman Jagdeep Dhankar. To a reporter just outside Parliament, who asked him a direct question about Parineeti, he said, "Aap mujhe rajneeti ke sawal kariye, Parineeti ke sawal na kariye (ask me question about politics, not about Parineeti).
Apparently, the two families have been in touch for quite some time before the upcoming marriage alliance was finalised.