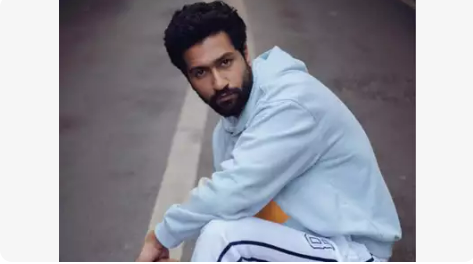 It is sad to see Vicky Kaushal happy as an under-achiever, happily putting up pictures on social media with his glamorous wife. Where is the body of work that we expected from Vicky when he came into the industry with some outstanding performance?
He is one of those actors whose deep link with the middle class helps them to manoeuvre their characters in and out of the trauma and anguish that the under-privileged classes are perpetually subjected to. For those who thought Vicky Kaushal's Masaan was just a one-off flash in the pan affair, Zubaan is an eye-opener that was a follow up flash of fertile acting in Zubaan. Kaushal played Dilsher, the waylaid Sikh boy from Gurdaspur who only wants to be successful in ways that we normally describe success. So he schemes his way into the heart, mind, home and property of a business tycoon Sikand and ends up getting what he thinks he wants.
In Anurag Kashyap's Raman Raghav Vicky Kaushal had the trickier part than Nawazuddin Siddiqui. Kaushal had to extend into his character, its natural-born criminal tendency (born, we are told, from a bullying father) and also be shown functional within the precincts of a law. He is shown to be a violent cocaine-snorting psycho (if Tommy Singh in Udta Punjab wore a uniform…) and also brutal in bed with his girlfriend. In short, a complete jerk. Vicky's inexperience as an actor did not hamper the full flow of trashiness into the character. Vicky proved he was the actor to watch in the coming years.
Manmarziyaan (2018) proved there was something special between Vicky Kaushal and director Anurag Kashyap. This was the last time we saw Vicky Kaushal shine as an actor. Udham Singh, which seemed a brilliant performance during release, now looks like a deeply flawed, overrated performance.
The avalanche of mediocre performances and super-mediocre films in the last few years is overwhelming. This birthday, Vicky Kaushal should vow to stop trying to become a star and concentrate on being an actor. That's what he was always meant to be. Between Kaushal and Katrina, at least one of them should focus on the performances rather than the glamour. We all know what role we are born to play in life.