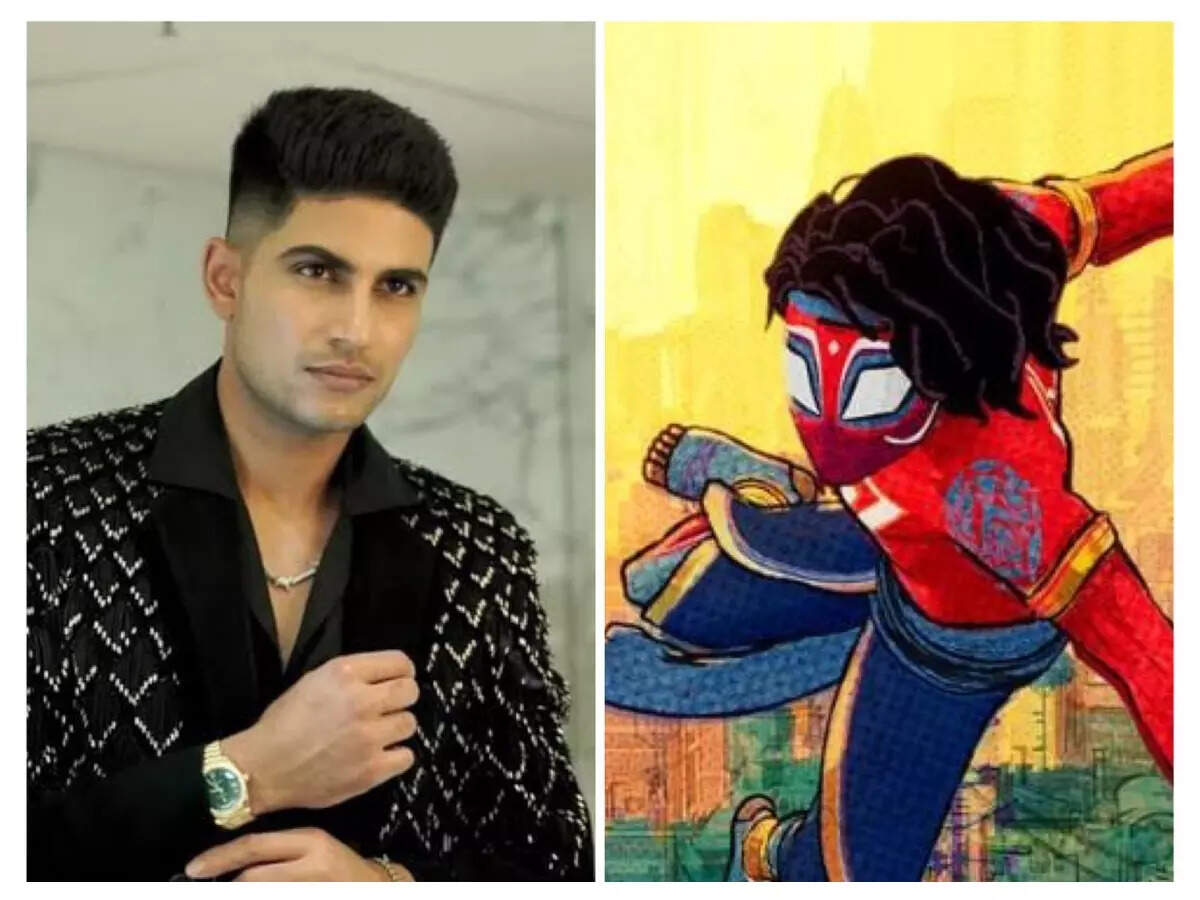 The trailer of 'Spider-Man: Across the Spider-Verse' has been garnering considerable interest after it was released last week. After the enormous success of 'Spider-Man: No Way Home' in 2021, fans are excited to return to the Spider-Man universe. This time is particularly special for India because our very own Indian Spider-Man, Pavitr Prabhakar, makes a debut on the big screen.
The Hindi and Punjabi versions of the film will feature cricketer Shubman Gill's voice, which will make Pavitr's character even more special for Indian viewers. With his batting prowess, Gill has been quite the draw for cricket fans, and as Pavitr Prabhakar in 'Spider-Man: Across the Spider-Verse', he is now prepared to win over all fans across India. Shubman Gill, who confesses that Spider-Man has been his favourite superhero, has made a big entry into the world of Spider-Man, becoming the the first sports personality to lend his voice to any film, and that too one of the biggest Hollywood franchises.
Speaking about lending his voice to the Indian Spider-Man, Shubman shared, "I have grown up watching Spider-Man, and he is one of the most relatable superheroes. Since the movie will be debuting the Indian Spider-Man for the first time on screen, getting to be the voice of our Indian Spider-Man, Pavitr Prabhakar, in the Hindi and Punjabi languages was such a remarkable experience for me. Already, I feel superhuman. I am eagerly anticipating the release of this movie."
Shony Panjikaran, General Manager and Head of Sony Pictures Releasing International (SPRI) India, shares, "June 2 will indeed be a momentous occasion for all Spider-Man fans across the country, and we are sure that everyone will shower the same love on this film as they did on 'Spider-Man: No Way Home'. We are so excited to collaborate with Shubman Gill, as he's not only a youth icon but also a true hero, having represented our country so well in international cricket."
'Spider-Man: Across the Spider-Verse' will hit theatres in English, Hindi, Tamil, Telugu, Kannada, Malayalam, Gujarati, Marathi, Punjabi and Bengali on June 2.