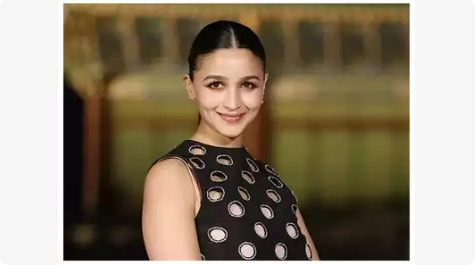 Alia Bhatt was recently announced as the ambassador of a luxury fashion giant. She even traveled to Seoul, South Korea to launch their latest collection. There, she hobnobbed with global celebrities like South Korean singer IU,
Dakota Johnson
and Blake Lee, amongst others.
Earlier this morning, Alia took to her IG handle to share a BTS video of her South Korean sojourn, where she is seen starting off by saying, "How do you say hello (in Korean)?". Alia is next seen practicing saying 'annyeonghaseyo (hello)'. She also said 'annyeong (bye)' as she gets ready for the event.
Alia also revealed that this is her first visit to South Korea and added, "So we are in Seoul, Korea. I have never been to Korea before. Just look at this view (from her room), I have just been staring at the electrifying energy of the city since I have gotten here. It is quite adventurous. Let's go get ready."
Talking about her main look at the event, Alia said, "Today's dress is very fun. But it is also classic. It is a 60s-ish shift feel. So we are trying to have some fun with hair and makeup as well. For makeup, I want to try something new for the first time in my life – strong eyes. I don't usually do liner but she (Korean makeup artist) has guaranteed me that my eyes will look big."
Earlier, Alia was heavily trolled for editing and air brushing her pictures to make her arms and legs appear leaner and more in shape.