Amidst recovery journey, Samantha shares Jennifer Coolidge's motivational speech 'It's not over until you're dead' | Hindi Movie News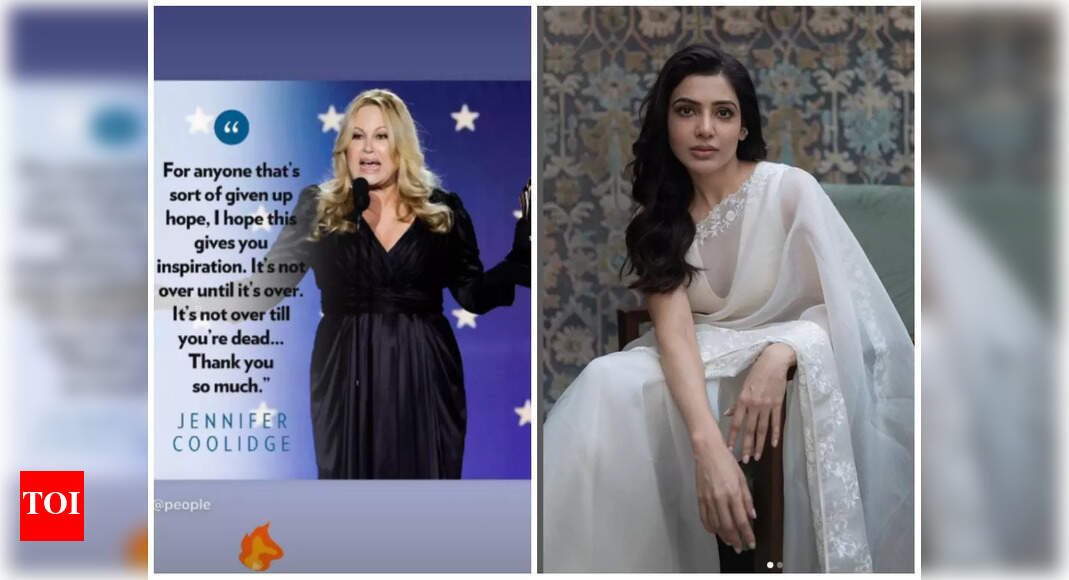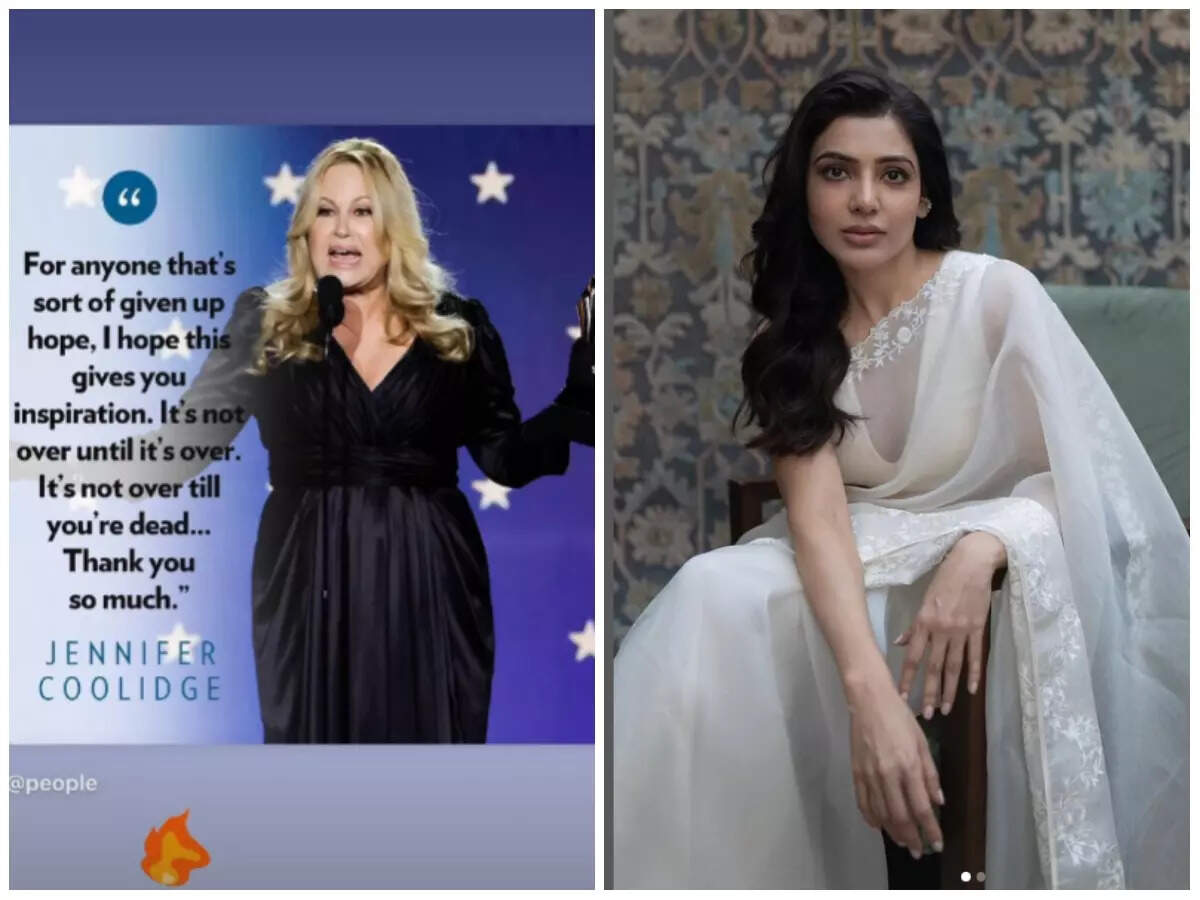 Jennifer Coolidge
won hearts around the world with her inspiring and moving speech at the Critics Choice Awards. The actress, who won the Best Supporting Actress in Drama Series for 'The White Lotus' delivered a moving note of thanks that resonated with many, one of who was our very own Samantha.
The actress, who has been sharing a bunch of positive messages with her fans on social media, took to her stories to share Coolidge's speech.
"I just want to say to all the people out there, for anyone who's sort of given up hope: I hope this gives you inspiration," Jennifer said and added, "It's not over 'til it's over. It's not over 'til you're dead."
Samantha, who is awaiting the release of 'Shaakuntalam', revealed recently that she has been fighting a secret battle with Myositis. Last October, the star revealed that she would be taking a break from acting to make a complete recovery.
She has also been spending her time building up her stamina to head back to the sets and shoot for her next actioner 'Citadel' which will see her starring opposite Varun Dhawan. The two stars will reportedly play the Indian leads in the Russo Brothers' spy franchise. 'Citadel' will be directed by Raj and DK.
Besides this, she also has 'Kushi' in the pipeline. As far as her Bollywood projects are concerned, the actress will play the lead in Taapsee Pannu's production venture.