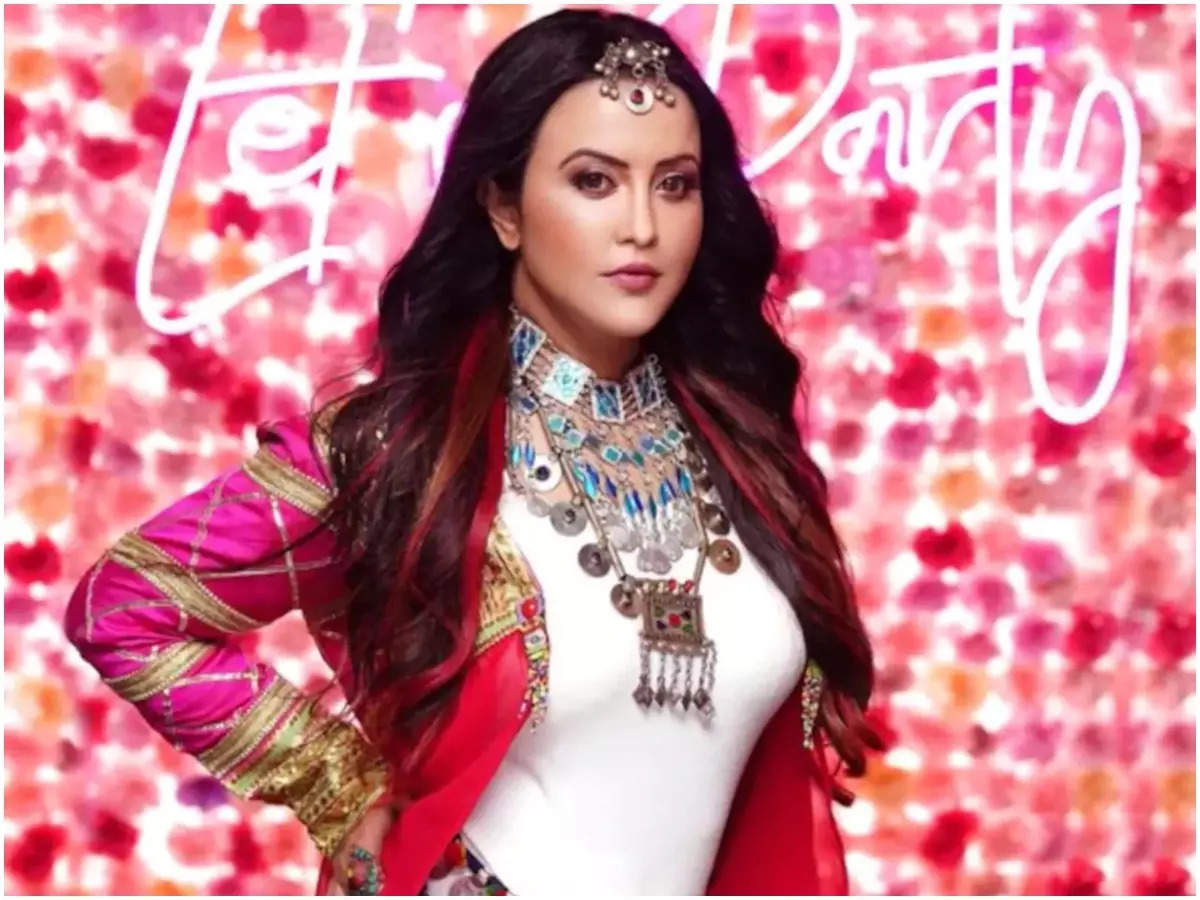 Born as Ranade and married to Fadnavis, singing a hardcore Punjabi song for Amruta Fadnavis was definitely not a cup of tea, but her dedication to music and hard work helped to deliver her best and the result is out with her song 'Mood Banaleya' making the fans go crazy with its foot-tapping music and peppy dance steps. ETimes got in touch with the singer, who is the wife of the former Maharashtra Chief Minister Devendra Fadnavis, to speak about her experience of working on the song, how she got the lingo correct with the help of the Meet Bros, what was her husband's reaction to the song, what makes and breaks her mood, her reaction to 'Naatu Naatu' win at the Golden Globe Awards and much more.
Speaking about Naatu Naatu winning at Golden Globe Awards, Amruta said, "Many congratulations to the entire team of 'RRR'. They have taken Indian music globally and as we say music has no boundaries. 'Naatu Naatu' has proved it right. It is a very proud moment for us Indians."
When asked how she collaborated with Meet Bros for the song, Amruta recalled, "I had met Meet Bros a few days back and they made me listen to this tune of 'Mood Banaleya' as they felt that my voice will suit this song and so I recorded it simultaneously singing. The biggest challenge to sing this song was that there were too many Punjabi words which are pronounced in a certain way. So to get those Punjabi words correct, Meet Bros helped me with the diction. Initially, I didn't sing the song but just read it. So, Meet Bros helped me to get the accent right, they helped me to pronounce a particular word in a particular way. And shooting for this song was also fun as anyways the beats were catchy, so it was easy for me to sing and emote it. I literally enjoyed the song while singing and wherever I was falling flat, Meet Bros helped me in getting it right."
Explaining further, she added, "Since I belong from Nagpur, I have this touch of Madhya Pradesh due to which my Hindi is good and we speak in Marathi at home. So both languages were well spoken by me. I don't mix Hindi with Marathi and vice versa. Just for Punjabi words I needed guidance."
Amruta sang the song beautifully, but she also grooved to it. On being asked about shaking a leg in the song and her family's reaction to it, the singer replied, "There was a simple Bollywood style dance in it. I have learned music passionately and I have also learned classical dance so I know a little bit about dancing as well. So I just had to rehearse the dance steps for one or two days. And the dance steps were so well synced with the song that I didn't have to put much effort. My daughter loved the song, she kept on repeating the hook steps and also liked me dancing in it. On the other hand, though Devendra ji too liked the song and my dancing, he had said that it might get trolled as we all know how it happens in politics, and the opposition parties are ready to attack."
Singing comes naturally to Amruta while dance is just an extension of singing, which is what the singer feels. Explaining the same, the 'Mood Banaleya' singer said, "Definitely singing is much easier for me, while dancing is a part of the art. In fact, when one sings, there is a certain body moment and when that moment is taken forward, it becomes a dance. Dance is about emoting, it is about rhythm."
Amruta also revealed what makes her feel good and what spoils her 'mood'. "Beautiful songs make me feel good, being with my daughter makes me feel good, visiting new places and meeting different people makes me feel good. What breaks my mood is disorganised people and places, it takes me off the shelf. But otherwise, there is nothing that lets me down," the singer concluded the conversation with a smile.