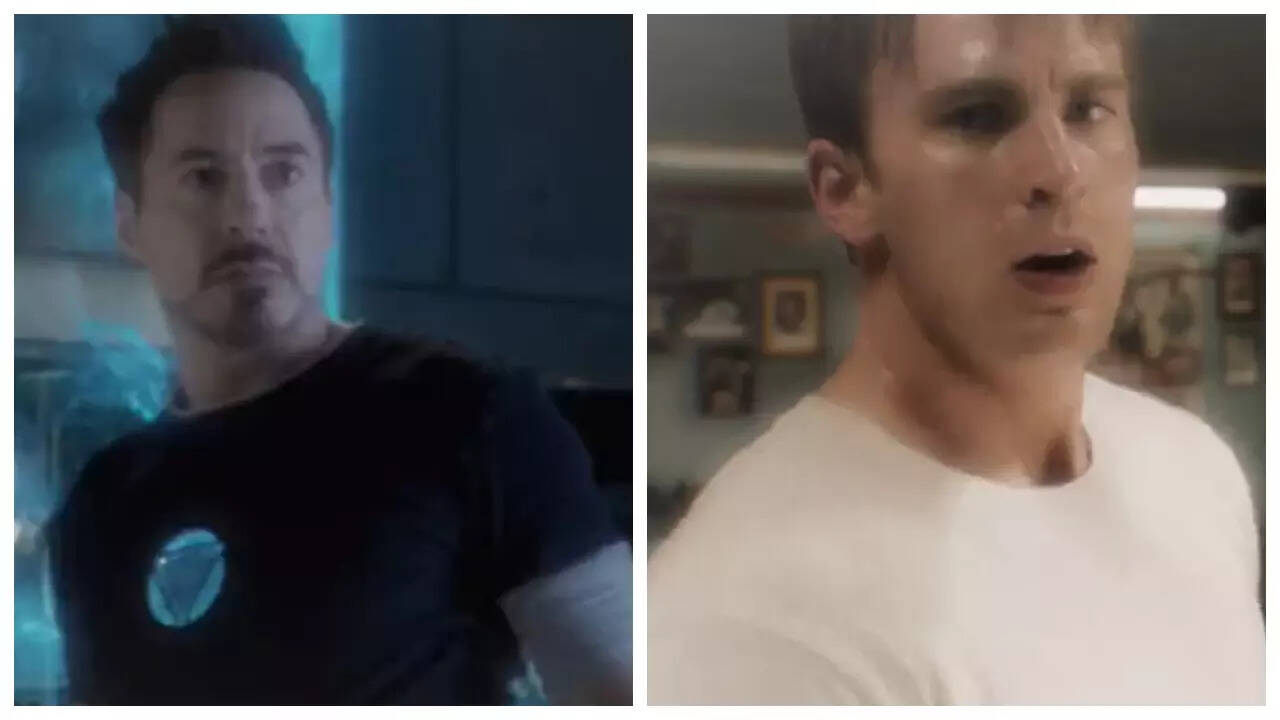 Turns out all those rumours about Robert Downey Jr and Chris Evans' return to the Marvel Cinematic Universe may not be that far from the truth. The actors, who play the iconic characters of Iron Man and Captain America, respectively, made a comeback of sorts in 'The Marvels' final trailer starring
Brie Larson
, Teynah Parris and Iman Vellani.
The heroes, who have long been rumoured to be returning to the MCU, appear in what seems to be a flashback scene that also serves as a recap of the Infinity Saga.Unlike the other trailers dropped so far, this one leaves the audience with a lot more intrigue.
The Marvels | Final Trailer | In Theaters Friday
While the other clips so far confirmed a power swap between the characters, this one cracks the door open on the Multiverse Saga. The video also teases the surprise return of the Valkyrie and mysterious new characters.
"Be there for the moment that changes everything," reads the tagline.
The trailer will be the last promotional release before the film hits theatres on Friday, November 10.
Director Nia DaCosta in a recent interview, revealed that 'The Marvels', which serves as a follow-up to a number of MCU projects, primarily 'Captain Marvel', has been inspired by 'Iron Man 3'. The film brings to screen the Extremis effects seen within Tony Stark's third solo outing. The virus is capable of rewriting a person's genetic code and giving them superhuman abilities. However, this process is highly unstable.
Reacting to the trailer, fans took to social media to say, "This is the trailer ya'll been should've dropped since the beginning!"
"SPEECHLESS. Thank you Marvel," said another.
"Pretty excited for The Avengers: Return of Iron Man and Captain America…" wrote another.
'The Marvels' will have a wide release in India on Friday. The film will however, clash with the Salman Khan starrer 'Tiger 3'.