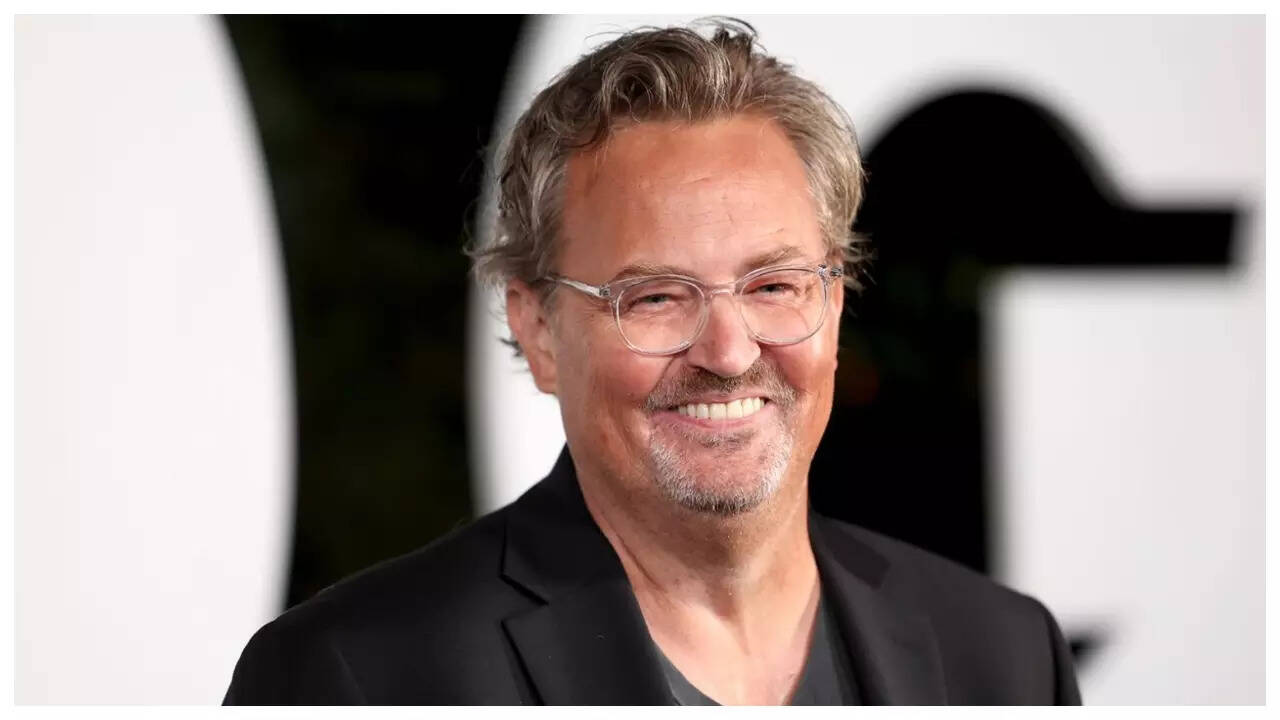 Matthew Perry
of '
Friends
' fame was reportedly found dead in his Los Angeles home. He reportedly died of an apparent drowning incident.
The cause of Matthew Perry's unexpected death while in his jacuzzi remains unresolved, but certain substances have been ruled out as contributing factors.
Several days after the passing of the 'Friends' star on October 28, the initial toxicology test conducted on the entertainer's body indicated that his death was not linked to at least two significant drugs.
Given his history of addiction, there were concerns that the beloved TV personality might have used illicit substances. However, the final verdict remains uncertain as further tests are underway.
Initially, it seemed that the Golden Globe Award nominee had passed away due to drowning. However, the official cause of death was postponed pending additional investigation. As part of the inquiry into the death of the Williamstown native, law enforcement conducted a preliminary toxicology test on Perry to eliminate the involvement of drugs such as fentanyl and meth.
'Friends' actor Matthew Perry passes away at 54; Selma Blair, Viola Davis and others condole
The findings from this limited examination of what was present in the 54-year-old's system at the time of his passing confirmed that he had not used the aforementioned substances. However, it's important to note that this discovery does not exclude the possibility of other illicit drugs being present in Matthew Perry's bloodstream.
According to information from police sources reported by TMZ, more comprehensive tests are currently underway on the TV personality's remains. These investigations are part of the toxicology examination aimed at ascertaining whether the 'Go On' star had used other illegal substances or potentially fatal doses of prescription medications.
The initial test results indicating the absence of fentanyl and meth align with accounts provided by the late actor's close friends. According to these sources, the 54-year-old was reported to be sober and in high spirits prior to his passing. However, it will take approximately 4-6 months to confirm these claims, as this is the timeframe required to complete the remaining toxicology tests.
Once the comprehensive analysis is concluded, the coroner will be in a position to disclose the cause of death for the Williamstown native. However, if illicit drugs are found in the deceased's system, the investigation will be transferred to the LAPD's Robbery Homicide Division.
Some might consider the involvement of the Robbery Homicide Division (RHD) in Perry's case unusual, especially since there is no existing evidence of third-party involvement in the entertainer's death. However, RHD detectives are experienced in handling high-profile cases and are well-equipped to lead investigations, thanks to their expertise and substantial resources.