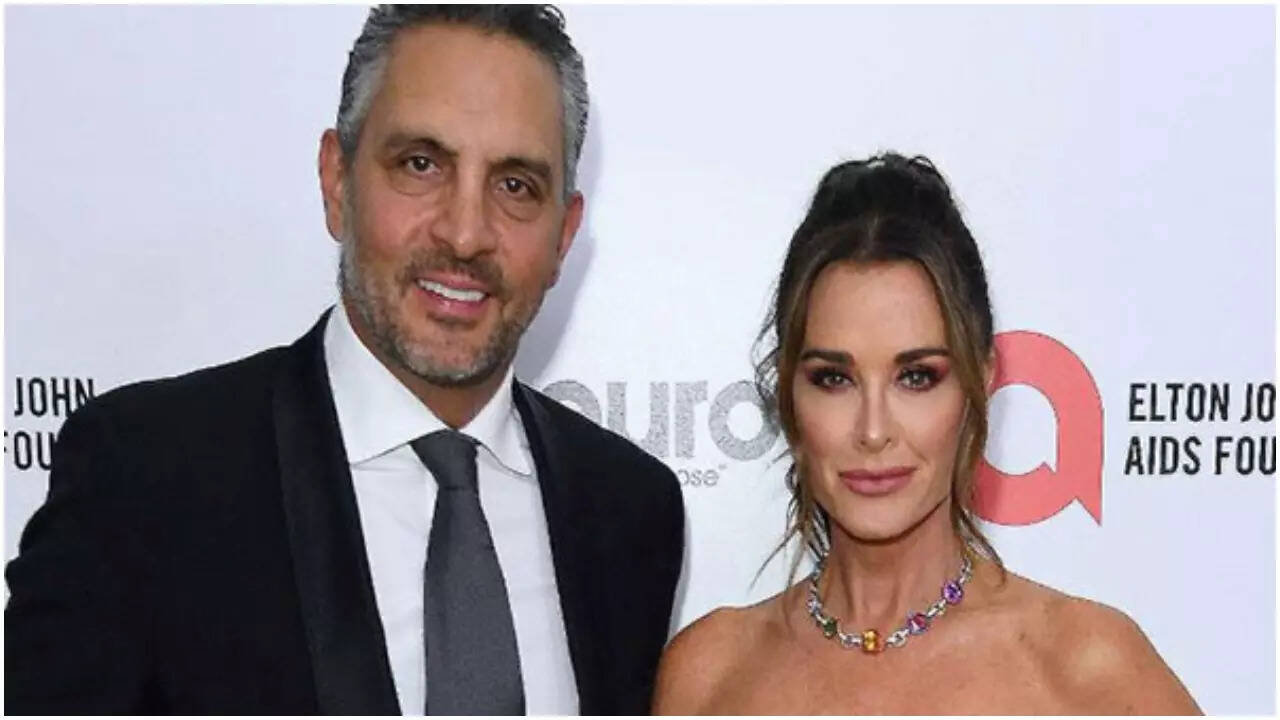 American actor
Kyle Richards
opened up about her separation from her husband, Mauricio Umansky.
During a panel discussion at BravoCon 2023 for 'The Real Housewives of Beverly Hills', the 54-year-old reality actress stated that she didn't "expect anybody to bring up anything about my marriage on camera" during the forthcoming season of the
Bravo
series, reported.
"I didn't even know how to navigate it without a camera.So that was very difficult for me and my family and that's what threw me off in the beginning," she shared.
"It was sort of new for me, what we were going through," she added. "Starting the show, even today, we're still under the same roof and I didn't know how to manage that. And I am also somebody who can't pretend. I don't have a very good poker face. So a lot of those things that happen with my husband, you can see I'm not thrilled or happy."
Richards described filming for the upcoming season of RHOBH as "difficult," adding that "the producers were like, 'Something new is here, Kyle.'" This hasn't happened in 13 years."
While filming the new season, the actress burst into tears as she shared her personal troubles.
"I told the girls in the beginning I was having a hard time and I just had to figure it out myself. I'd also come off of having a very difficult time [at] the reunion with my sister Kathy, that was very painful," she shared. "I'd also lost my best friend to suicide…it was a lot of stuff for me going on and I was just trying to keep it together."
"We love each other very much and we are family no matter what happens and have a very strong family unit," she continued. "My 3 girls still live at home…he was busy doing DWTS so he wasn't around as much but we're trying to figure it out. We know we love each other."
"I just want to say, a lot of people think, 'Pull it together. Fix it' Obviously, that's what I would want. This is not my idea of my fairy tale, clearly …. Anyway, I do appreciate all your support," she added.
According to report, Richards also admitted that she didn't appreciate having conversations about her marriage on camera, saying, "If I was called on the phone and asked one-on-one, I would've been much more open but being next to the cameras, I felt like I was on the defense… I felt like everyone was coming at me."
"I didn't think it was necessary to bring up on camera," she added. "My marriage and my family is one of my biggest accomplishments so it's still difficult to acknowledge."
Her 'RHOBH' co-star
Garcelle Beauvais
said she understood Richards' reluctance to share her personal problems, but that she needed to remember she was on a reality programme.
"I feel for Kyle and everything she's going through, but we're on a reality show," she shared. "That's part of our job, to ask questions of each other…So I don't want to feel like we're the bad guys for asking questions."
"It wasn't the questions, it was the way the questions were asked, it could have been in a compassionate manner — less so you than Sutton," Richards responded. "I've shown a lot of my life in these past 13 years, but it could have been asked with more compassion."
Richards was invited to clear up any confusion from the 'RHOBH' panel during a later panel on Sunday, she responded, "People do say to me, 'What is the biggest misconception about your situation right now?' and I've seen online so many times we've made this up for ratings. I think everyone knows we have 13 years of the show."
She continued, "First of all, what human being would do that to their family? Put them through that? And we don't need help with ratings because we're getting great ratings. This is not a made-up situation for me, this is a very real-life situation that's very difficult and very painful, and trying to navigate it with cameras but with the outside world weighing in…It has been very very difficult but everybody's been extremely supportive."
She also joked about what advice she would provide to herself as a Day 1 Housewife., "Don't do that show."
"I actually can't blame the show, it's not about the show…I personally think that if you think go into reality television and you have cracks in your marriage, your marriage will never survive," she explained.
She added, "We were very happy for a very long time…I've changed so much over these last 13 years and I'm always trying to grow and evolve…I don't like confrontation, I've had to be more confrontational. I'm proud of the person I'm growing up to be."
Richards' comments come after a publication exclusively broke the news of Richards' separation from Umansky in July.
At the time, the couple denied rumours they were getting divorced in a joint statement posted to Instagram, "In regards to the news that came out about us today … Any claims regarding us divorcing are untrue. However, yes, we have had a rough year. The most challenging one of our marriage. But we both love and respect each other tremendously. There has been no wrongdoing on anyone's part," according to report.
Richards and Umansky added that "although we are in the public eye, we ask to be able to work through our issues privately."
"While it may be entertaining to speculate, please do not create false stories to fit a further salacious narrative," they concluded. "Thank you for the love and support. Kyle & Mauricio."
The 'Real Housewives of Beverly Hills' airs Wednesdays at 8 p.m. ET on Bravo. BravoCon 2023 is taking place through Sunday at Caesars Forum in Las Vegas, reported.