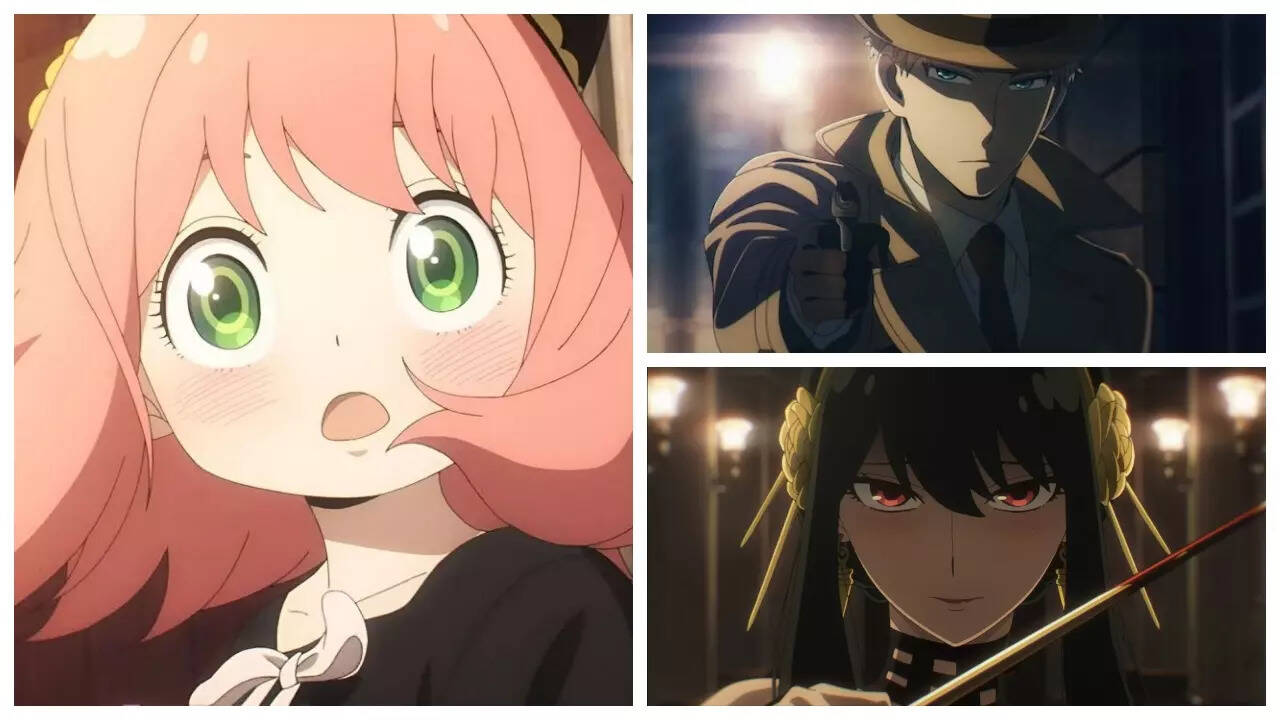 Fans of the hit anime series "Spy x Family" are in for a treat as Season 2 reveals its dynamic opening sequence, offering a glimpse into the upcoming adventures of the Forger family.
Ahead of the show's October 7 release, the makers dropped a lively and colourful opening reel, sans any credits. This series will have the theme song, 'Kura kura', performed by Ado.
『SPY×FAMILY』Season 2 オープニング主題歌Ado「クラクラ」アニメ映像(ノンクレジット) /2023.10.07 23:00~ON AIR
Besides that, the makers on Friday morning also unveiled the preview stills of the first episode of Season 2.Going by the stills, there's a lot in store for the Forger family. While Anya appears to be getting into a disguise, Yor is seen in her element, leaving behind a trail of blood and bodies while on a mission. Loid, on the other hand, seemingly brings out his charming side, and by the looks of it, is enough to make Yor turn a few shades pink.
SPY x FAMILY Season 2 | OFFICIAL TRAILER
The much-anticipated debut of 'Spy x Family' Season 2 is scheduled for October 7, with fans around the world, getting to catch the new episodes on the Crunchyroll streaming service.
The past few weeks have been a whirlwind of excitement for "Spy x Family" enthusiasts, with a series of updates about Season 2. Last month, CloverWorks and Wit Studio unveiled an enticing trailer, offering a sneak peek into the upcoming misadventures of the Forger family.
Adapted from Tatsuya Endo's popular manga, "Spy x Family" became a breakout sensation in 2022, amassing a dedicated fanbase both in Japan and the international market. The anime narrative revolves around Agent Twilight, a spy on a mission to protect his homeland, Westalis. In a bid to prevent a potential civil war with the neighbouring nation of Ostania, Twilight devises an intricate plan that involves enrolling his empathic adopted daughter, Anya, in the prestigious Eden Academy, where Donovan Desmond, Ostania's Prime Minister's son, also studies. As part of his cover, Twilight enters into a marriage with Yor, a skilled assassin.
Besides this, fans can also look forward to the release of the franchise's first feature film – 'Spy x Family Code: White'. The film is set to hit screens on December 22.
Watch Latest English Official Music Video Song 'Cool About It' Sung By Boygenius