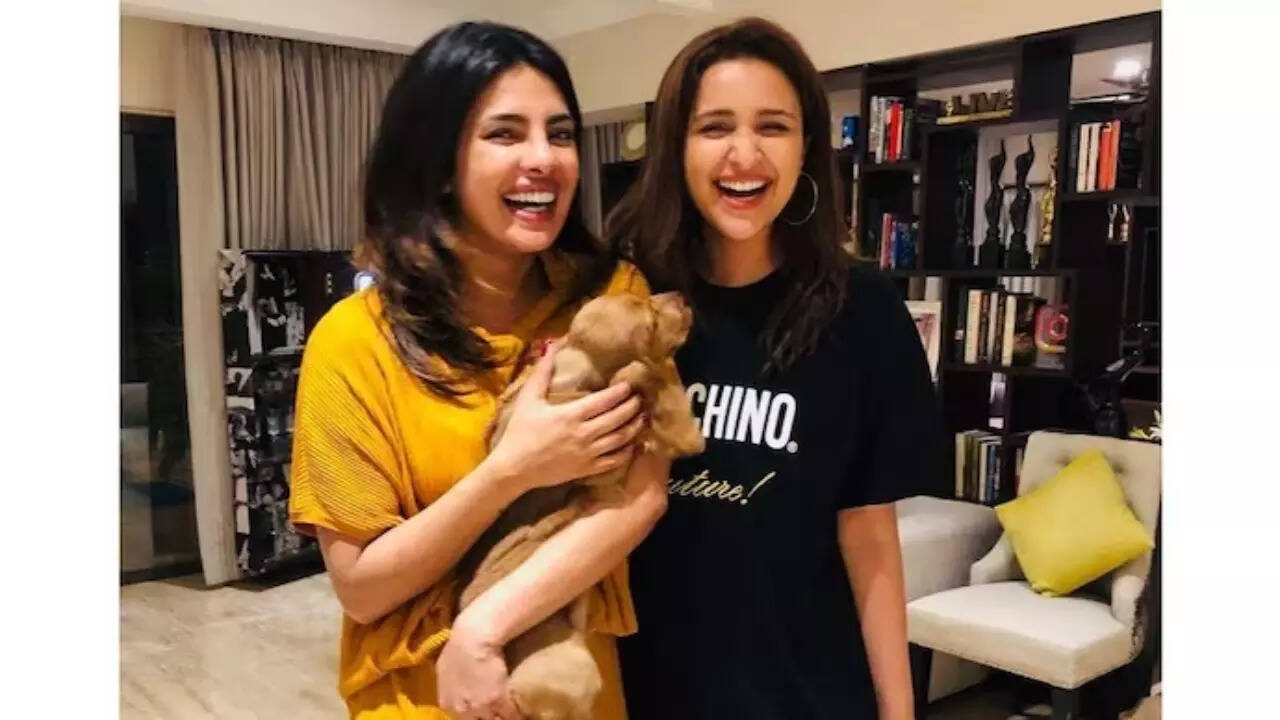 Priyanka Chopra
showered her cousin
Parineeti Chopra
with love and warm wishes as the
Bollywood
actress celebrated her 35th birthday. The bond between the two cousins was fully displayed as Priyanka took to her Instagram Stories to post a delightful selfie from a previous birthday vacation.
In the photo, Priyanka radiates elegance in a vibrant yellow crop top and skirt, perfectly complemented by Parineeti's stylish white dress and a yellow cap.Both sporting chic sunglasses, the duo exude charisma in their captured moment. Priyanka's heartfelt message accompanying the picture encapsulated her deep love and affection, saying, "Happiest birthday Tisha. Hope you're surrounded by so much love and joy today and always."
This year holds extra significance for Parineeti, as she recently tied the knot with Raghav Chadha just a month ago. Though Priyanka couldn't attend the wedding, she made up for it by sharing touching pictures from the couple's big day on her Instagram, along with a heartfelt note welcoming the new addition to their family and offering blessings to the newlyweds.
The birthday celebrations didn't stop there, as Parineeti's brothers, Shivang and Sahaj Chopra, also shared their heartfelt wishes. Shivang shared a captivating photo dump that celebrated their special bond, describing his not-so-little-anymore sister as the one who's both his source of trouble and immense joy. Sahaj, on the other hand, filled his sister's heart with love and pride, expressing how grateful he was for the love Parineeti had found and the wonderful life that awaited her.
Priyanka Chopra thinks motherhood has made her 'a lot more fragile'