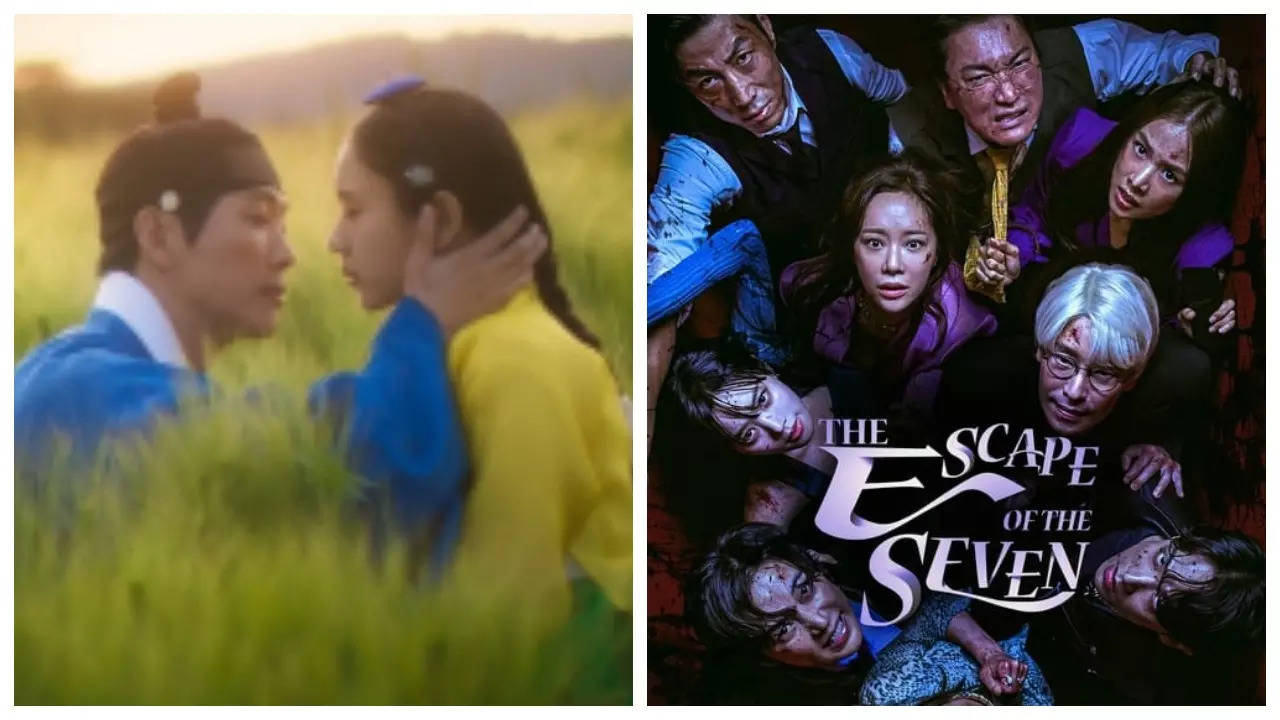 Namkoong Min and Ahn Eun-jin starrer 'My Dearest' part 2 has struck a chord with the audience! This enchanting historical romancemade a triumphant arrival on October 13 and quickly climbed the charts to own the tag of 'King of Friday-Saturday Dramas'. The highly anticipated second made a dazzling comeback, which not only captivated hearts but also dominated the ratings game, firmly securing the top spot in its time slot.Nielsen Korea reported an impressive average nationwide rating of 7.7 per cent for the 11th episode of 'My Dearest', reaffirming its status as the undisputed champion across all channels.
In the prime time battle, MBC's inspiring drama 'My Dearest' part 2 has managed to beat SBS's 'The Escape of the Seven', airing concurrently in the same time slot. Despite the competition, 'The Escape of the Seven' episode 7 showcased resilience, earning a commendable average nationwide rating of 6.8 per cent. The drama trailed 'My Dearest' by a razor-thin margin, creating an intense competition that kept audiences on the edge of their seats. The clash of these titans delivered an electrifying spectacle of storytelling and performance.
Focused on seven prime characters, The Escape of the Seven stars Um Ki-joon, Hwang Jung-eum, Lee Joon, Lee Yu-bi, Shin Eun-kyung, Yoon Jong-hoon, Jo Yoon-hee, and Jo Jae-yoon.
Were you were swept away by the timeless allure of 'My Dearest' part 2 or found yourself enthralled by the captivating narrative of 'The Escape of the Seven'?