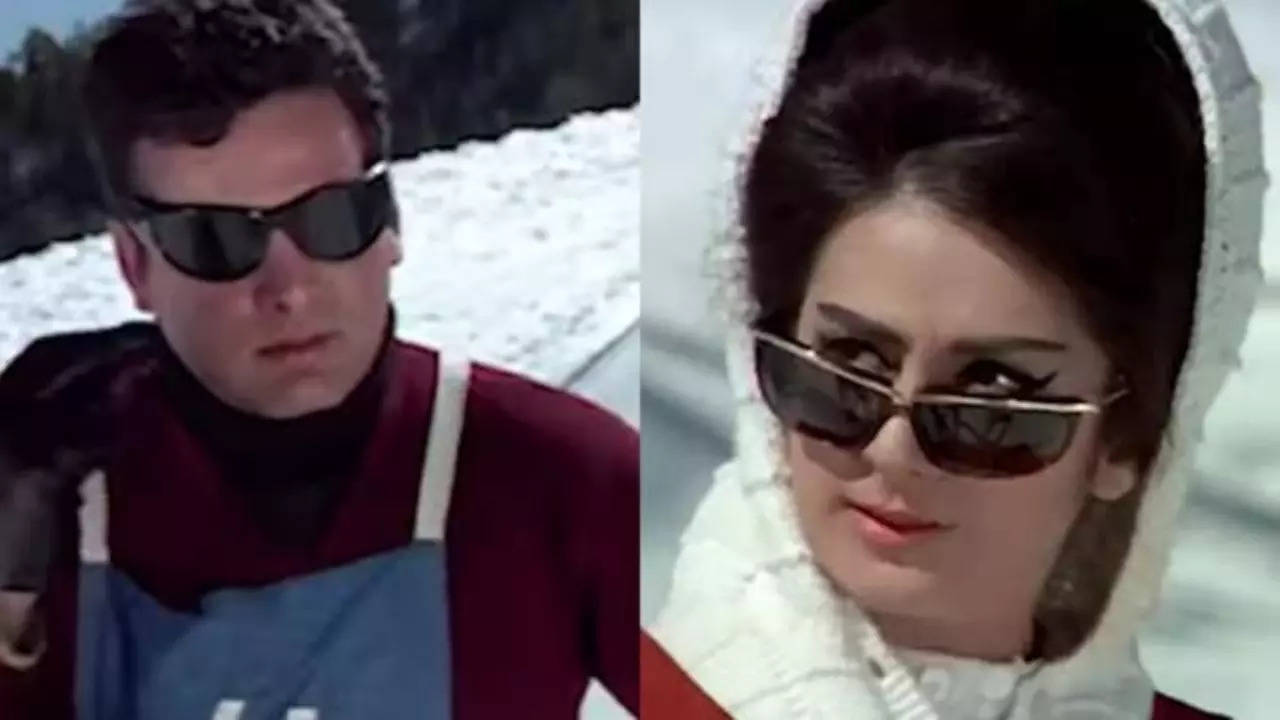 On September 25, it's actor-director-producer
Feroz Khan
's birth anniversary. He would have been 84 this year. Khan is very well known in the industry for his effortless style, looks and the kind of cinema he made. On this occasion, many of his friends remembered him.
Saira Banu
who treats her fans with anecodotes about the industry and people she's worked with, penned a note for Feroz.
The actress had worked with him first on 'Aadmi Aur Insaan'. Recalling that time, Saira wrote, "After JUNGLEE'S stupendous sucess, I was offered a spate of B.R. Films including "WAQT" and "HUMRAZ" but it didn't work out. Years later, Yashji behested me to do "AADMI AUR INSAAN" a love triangle featuring Dharmji, Feroz, and myself. This is the first time I worked with Feroz, industry's style icon, dashingly handsome and famous for his sophisticated looks. He was well-mannered and soft-spoken."
Banu further revealed that the first shot which they did was for a song where there was Mumtaz too. Feroz and Mumtaz were friends and their banter would often leave her laughing. She added, "Mumtaz is singing "Zindagi Ittefaq Hain" seductively twirling around the heroes and me. It was fun to watch the happy-go-lucky atmosphere of the set where old friends, Feroz and Mumtaz kept needling each other with witticisms and humour. Dharamji and I would roll with laughter at this game of one up manship between the two."
Saira confessed that they were offered many films together but ended up sharing screen space only in two of them. She said, "KALA SONA" was offered to us but I fell ill suddenly and had to forgo this. When Feroz became a Producer, Director, he visited me and my mother as he wanted me to be the lead in "APRADH", and do a westernised role in his ambitious project but I was already doing a similar role in Manoj ji's "PURAB AUR PASCHIM" that was especially written for me by Manoj ji and he had said if I didn't do it he would scrap the script."
The actress said that since she couldn't do 'Apraadh', Khan was upset and would often mock her for it. "He was crest fallen as I couldn't do "APRADH" and always shook a finger at me in mock despair," she concluded.
'Apraadh' later went on to star Mumtaz opposite Feroz and it was also directed by him.
Also See: Best Hindi Movies of 2023 | Top 20 Hindi Movies of 2023 | Latest Hindi Movies