Kangana Ranaut heaps praises on Sanjay Leela Bhansali, says 'he never fakes success or glory' | Hindi Movie News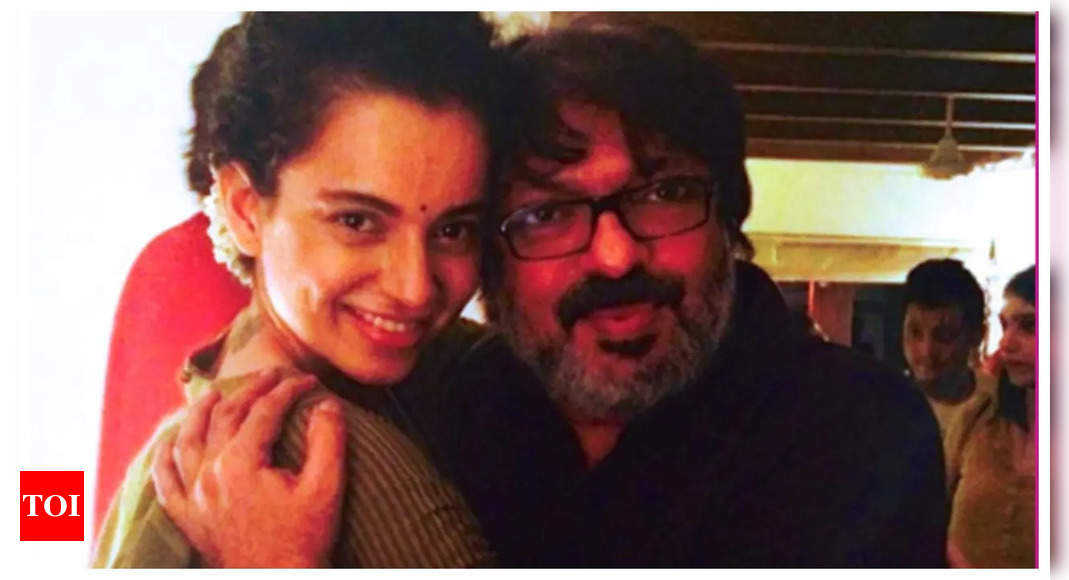 Earlier this morning,
Kangana
Ranaut took to her IG stories to praise filmmaker Sanjay Leela Bhansali, saying he is genuine and stays away from the usual trappings of
Bollywood
. She wrote, "I deeply admire Shri Sanjay Leela Bhansalias an artist, he never fakes success or glory… He is the most genuine and indulgent artist living in the film industry right now… Nobody that I know who is so helplessly in love with the magic of cinema and so driven by his passion…Above all he minds his business, intense creativity and rare integrity… He is a living legend … I just love Sanjay sir… love (red heart emoji)."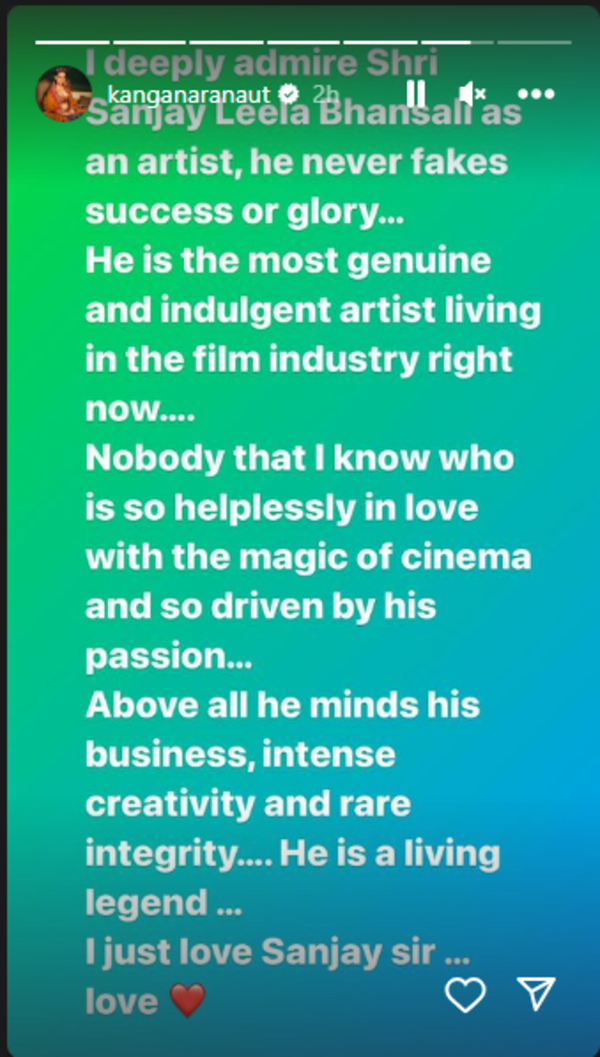 She further said, "Over the years there were song/ roles that were offered to me by SLB production, for some or the other reason I couldn't do them, still today if I want to see him or go to his house just to chat with him, he sits before me like a living God smiling gently, showering kindness and admiration through his eyes, man of few words SLB ji is simply wonderful (red heart emojis)."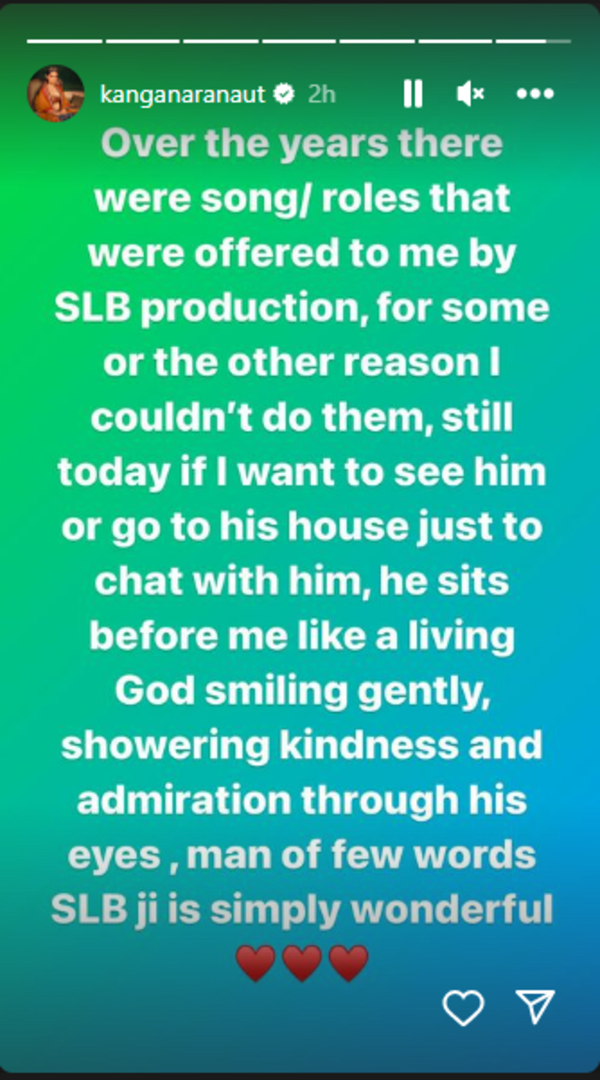 Recently, actor-turned-social activist Somy Ali talked about Kangana and said that she is the only actor "who never lies."
During an interview, Somy Ali said, "Kangana Ranaut is the only actress who never lies. I bow down to her. She speaks the truth. Whatever injustice is done to her, she speaks to the camera and never hesitates. In all her interviews the way she carries herself with poise, the way she conveys the truth about how the industry functions and how they lie. She says it all!! I really respect her.
Somy Ali further mentioned it's a fact that the industry dislikes a person who is honest.