Esha Deol on Dharmendra's performance in 'Rocky Aur Rani Kii Prem Kahaani': It was very difficult for me as a daughter to sit through certain scenes that my dad was performing – Exclusive | Hindi Movie News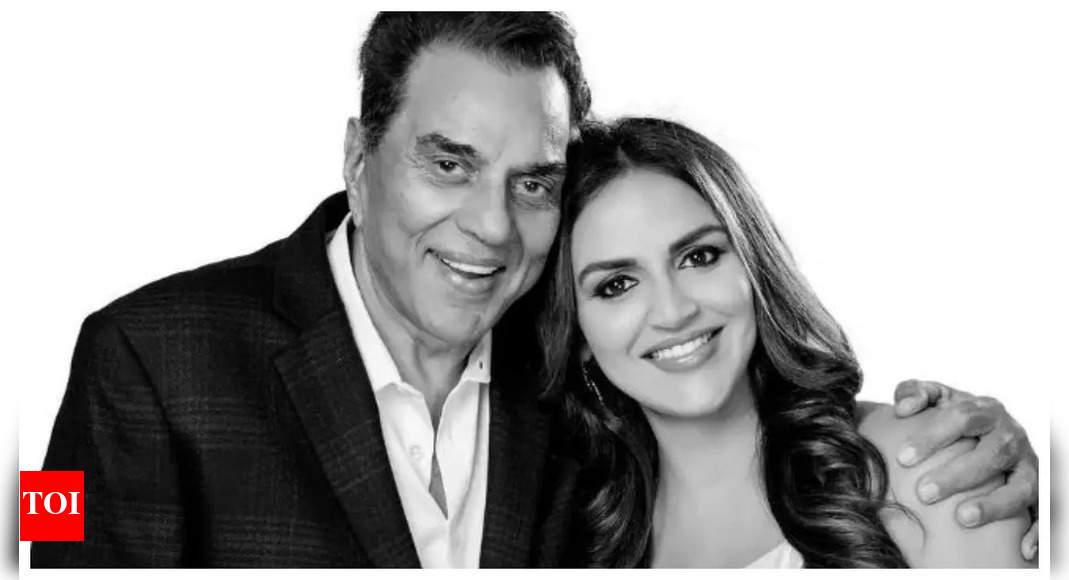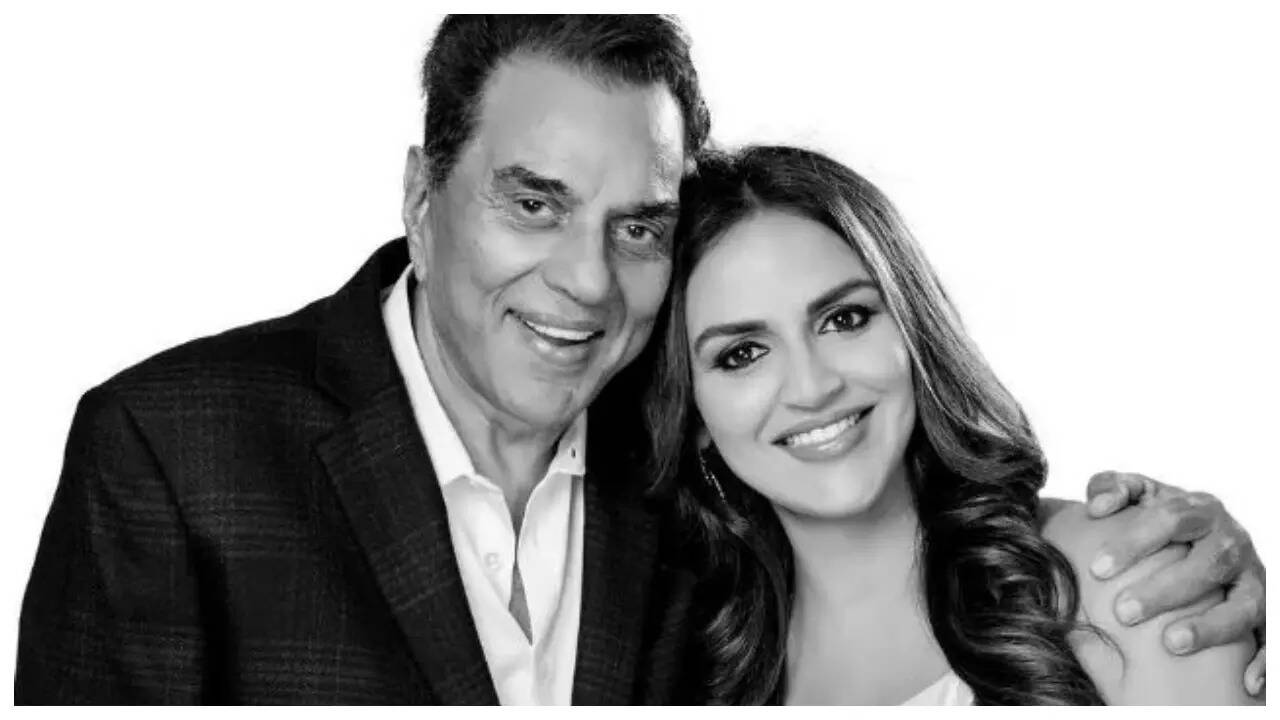 Dharmendra
won millions of hearts once again with his performance in
Karan Johar
's recently released, 'Rocky Aur Rani Kii Prem Kahaani'. The veteran star also stole the limelight with his kissing scene with
Shabana Azmi
in the film. His daughter
Esha Deol
has now joined the bandwagon of celebrities reviewing the film. She told ETimes about her experience watching the film as a daughter and as an audience member.Read on…
Dharmendra sir recently won hearts with his performance in 'Rocky Aur Rani Kii Prem Kahaani'. Did you watch the film?
Yes, I did watch it and it was a very emotional film. It was very difficult for me as a daughter to sit through certain scenes that my dad was performing. But, I mean, I love him too much and as an audience also, I admire him. So, I had to just sit and tell myself not to be the daughter while watching it. Watch it as an audience.
He is someone who is still working hard and giving his best even at this age. Do you feel that most of the young actors today have had it easy somewhere as compared to actors before them?
I think that time the charm was so different and they were the real stars. They were not easily approachable or reachable. People used to wait to see a glimpse of them. That's why they are still legends and stars. That weight is still there in them. Of course, social media has its plus points because we are able to reach our fans and communicate with them and we read their messages and they communicate to us, which is great.
However, I feel any actor from this generation, like
Ranveer Singh, would answer it more accurately. I think they all are working very hard every day. Ranveer does something different, something commendable in every film. I'm always rooting for him because I have known him before he became an actor also and he's an example.
OTT has changed the kind of content that we consume today. As a producer what kind of stories do you wish to bring forward in this age of digitalisation?
Definitely something which has a good message, especially for our future generation. I am not talking about the earlier generations. The new generation needs certain things which should be told to them, whether it's through a film or a dance performance or whatever. If we are born on this earth as creative beings, whether it's acting or dance, I feel that I should utilise that art in a way that it is going to evoke certain sentiments and certain knowledge in the new generation that are going to be pure.
We have never seen you in a full-fledged dance film up till now. So is there a possibility of the same?
I don't know. I have no clue, but I would love to do something on the lines of Indian classical dance as I am an Odissi dancer. So if something nice comes my way, I think I will be good and will do justice to it.