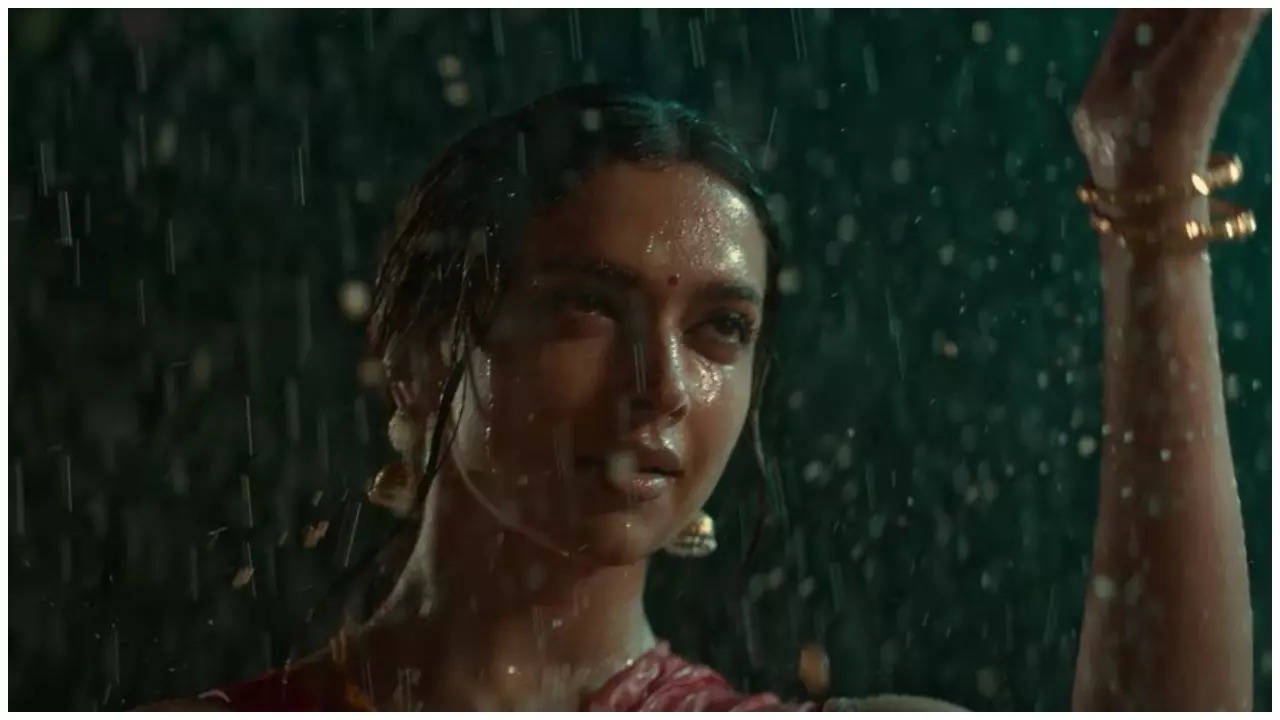 Shah Rukh Khan
kicked off the week on an action-packed note by dropping a prevue of his upcoming film 'Jawan'. Since the clip's release on Monday morning, fans of the superstar have been trying to decode the clips and come up with a possible storyline.
One of the popular fan theories doing the rounds online revolves around
Deepika Padukone
's special appearance in the film. Fans went into a tizzy when the start debuted in a saree, in an epic fight scene in the rain.
While trying to spot the easter eggs in the clip, fans took to the micro-blogging app to guess that DP would be seen playing the role of Shah Rukh's mother in the new film.
A popular fan theory doing the rounds online states, "What I think is happening in #Jawan: Deepika is the mom who was wrongly accused by Vijay's character and gives birth to SRK in jail and dies. SRK grows up in an all-female jail and is cute and all until he finds the truth about his mom and then goes unhinged."
Another fan handle shared stills from the clip and said, "Okay so dp is giving birth to him in a jail?? ( If she's playing his mother). She is not the usual Atlee heroine."
Another wrote, "yaar Deepika could be his mother considering it's her cameo and Nayanthara is the main lead."
In response to the post, another shared a screenshot of a lady's hand holding a child's hand and wrote, "I thought maybe she dies in prison after giving birth to their baby, but apparently this also her hand with the baby."
Another angry fan seemed irked at the idea of the actress playing mom to the 57-year-old actor. "If dp is srk's mother in the movie… I am going to protest," wrote a fan.
Another reasoned, "I don't think adult son srk will share screen with her. Deepika probably dies and the baby grows up to be srk."
If these fan theories turn out to be true, then this will be the second time that the actress is playing mom to an actor who is older than her. She previously played mother to Ranbir Kapoor's character in a flashback scene in Brahmastra.
Jawan, directed by Atlee also stars Nayanthara, Sanya Malhotra, Vijay Sethupathi and Priyamani. The film which was slated to hit screens in June, is now scheduled to have a wide release on September 7.