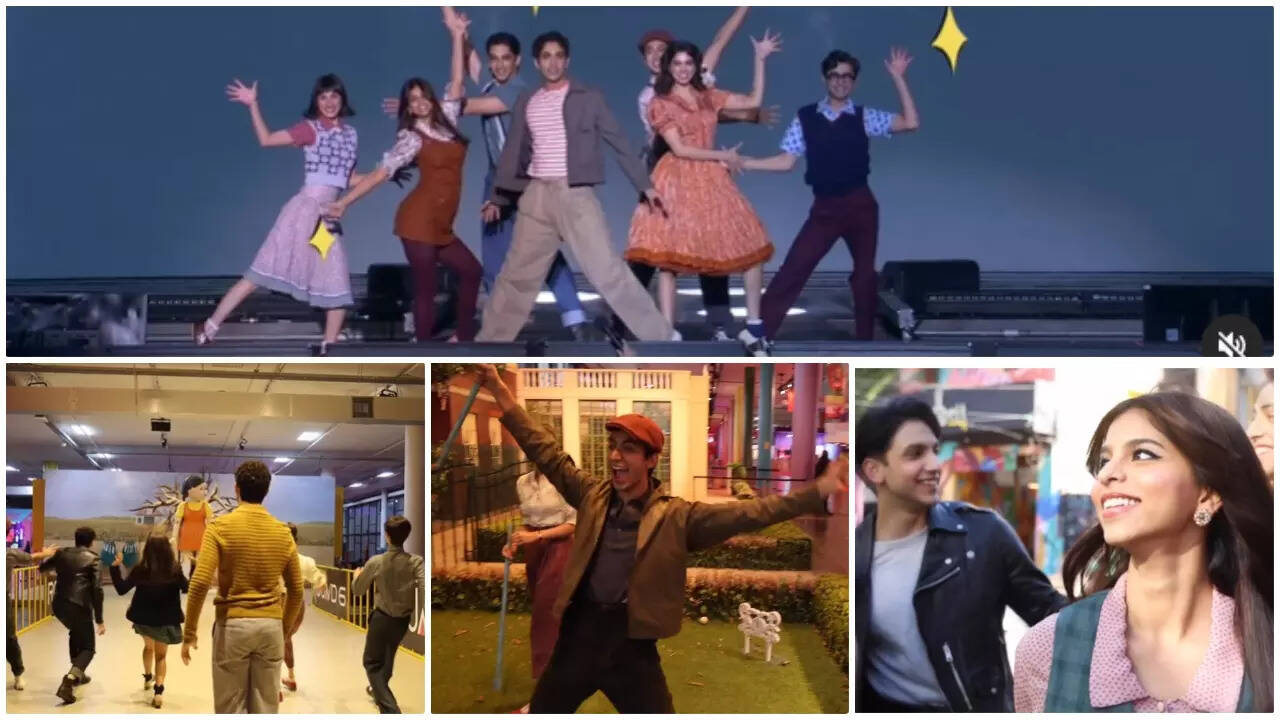 Who says a work trip has to be all work and no play?
Suhana Khan
and 'The Archies' gang sure know how to perfectly blend the two.
The actress, on Tuesday took to her handle to share a reel from her first international promotional tour in Sao Paulo with her co-stars. In an Instagram post, the budding actors gave glimpses into their 'Life with The Archies'. Much like the comics and the series, the seven had quite the ball playing the perfect tourists in Brazil and also getting an all-access pass to a fan event.
Besides rocking the stage and performing their film's theme song, Suhana, Agastya Nanda, Khushi Kapoor, Vedang Raina, Mihir Ahuja and DOT, spent some time together indulging in some popular games like Red Light, Green Light from the Korean hit series 'Squid Game'. They also went back in time to play Pall Mall on a Bridgerton set and even went rollerskating on a Stranger Things set.
At the fan event, 'The Archies' cast and director Zoya Akhtar launched the first look trailer. At the event, Akhtar said, "We are so far away from home and yet receiving the loudest cheers which just reminds us that music, love, and friendship are universal and have no barriers. Showcasing the Indian adaptation of the beloved IP, Archies Comics, in Brazil at a Netflix's Tudum is a testament to how global the reach of Netflix is and how stories can come from anywhere and go everywhere. I am extremely excited for audiences to step into Riverdale in the 60s, meet the young Anglo-Indian kids on the block and groove with The Archies gang."
Set in the year 1964, 'The Archies' is a coming-of-age musical following the lives of Riverdale's favourite set of teenagers – Archie, Betty, Veronica, Jughead, Reggie, Ethel and Dilton. Seen through the lens of the unique Anglo-Indian community, the film explores friendship, freedom, love, heartbreak and rebellion.
The film marks the Bollywood debut of its young cast and is still awaiting its release date.