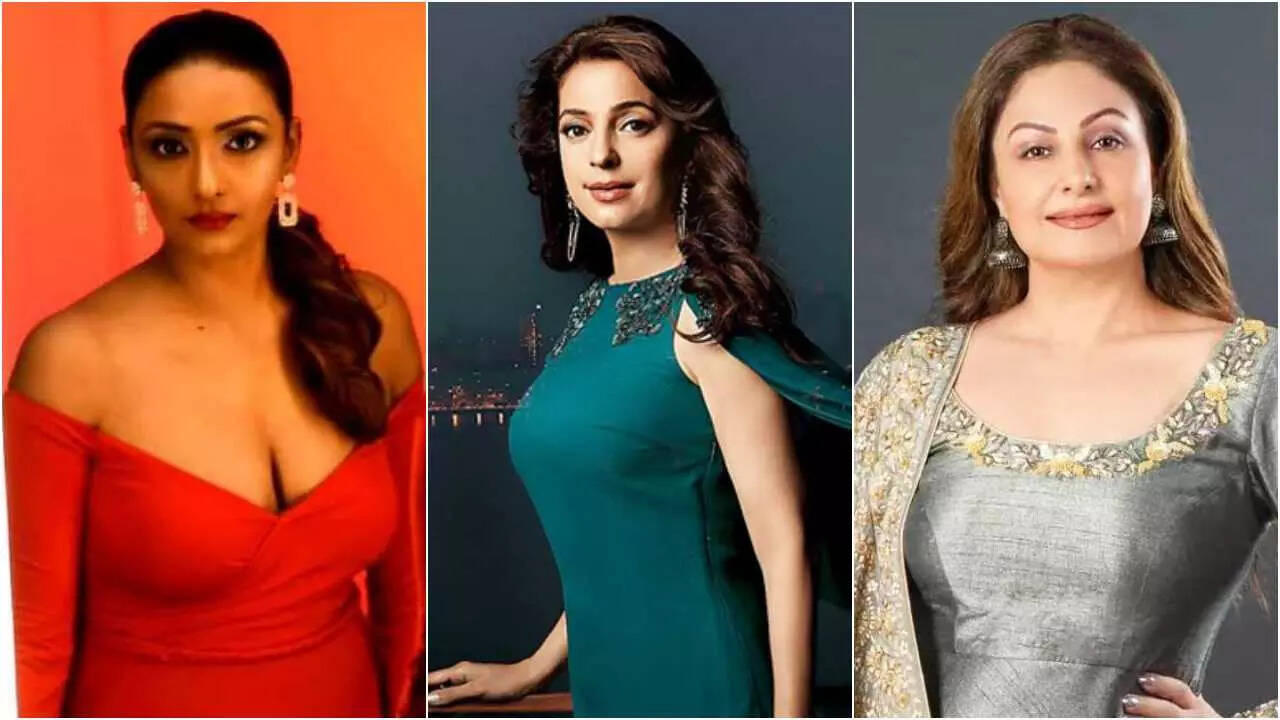 Veteran actress Shanthi Priya, who was last seen in Dharavi Bank starring Suniel Shetty, recently made a shocking revelation about her co-star
Juhi Chawla
. She said she received cold vibes from her when they were shooting for Mere Sajana Saath Nibhana, directed by Rajesh Vakil, also starring
Mithun Chakraborty
.
In a recent interview, Shanthi Priya felt hesitant to talk about JuhiChawla.When asked about her, the actress said that Juhi has her own mood swings but during Mere Sajna Saath Nibhana, it was cold.
Shanthi Priya first met Juhi on the sets of Bhabhi where she was accompanied by her sister Bhanupriya who starred in the film. While she found
Govinda
to be bubbly, humble and down-to-earth, she did not feel the same for Juhi.Talking about her unpleasant experience, Shanthi Priya felt like maybe Juhi looked upon her like, 'Oh, she's South Indian, a new girl'. She said she don't know if this was the case but that was the energy she used to get from her.
She added that they didn't interact much, didn't have too many scenes together. And if she sees her today, she might want to have to remind her since she doesn't feel that Juhi will remember her.
Talking about her female rivalries, Shanthi Priya said there was no much competition that they didn't even look at each other. She feels nice that the new generation of actresses go on holidays and dinners together.
She further added that though she never had a problem with any of the female actors, she asserted that she also felt cold vibes from Ayesha Jhulka.