Malti Marie is a bundle of joy in a floral monokini, mother Priyanka Chopra calls her 'angel': See pic inside | Hindi Movie News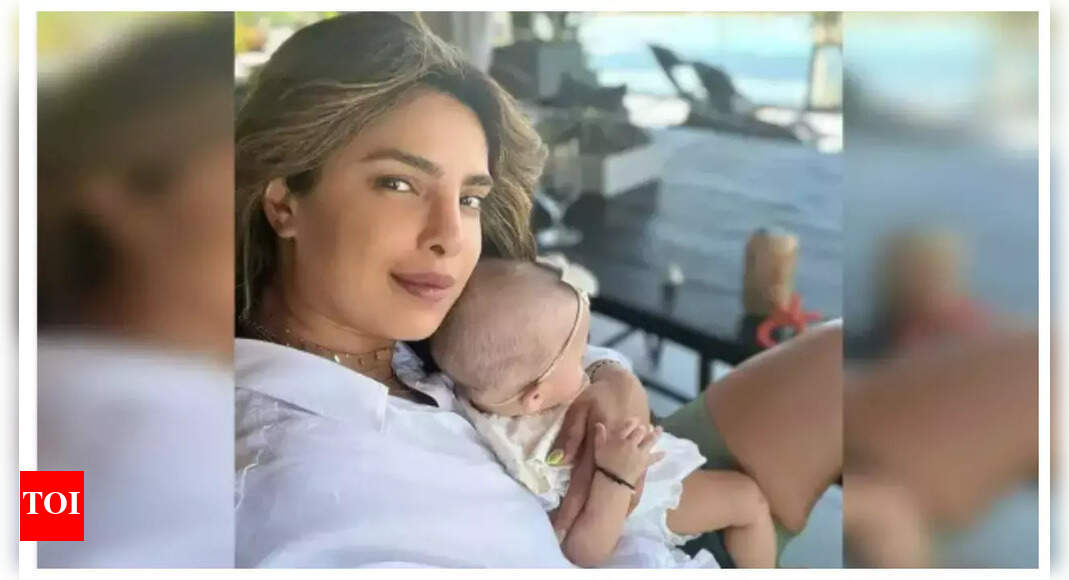 Priyanka Chopra recently took to her IG handle to share a pic of her daughter Malti Marie enjoying the cool breeze, on a yacht. In the pic, the toddler was seen wearing a floral monokini, with a hat and sunglasses, as she excitedly watched the waves. Sharing the same on her IG stories, Priyanka simply wrote 'Angel' in the caption, along with a heart emoji.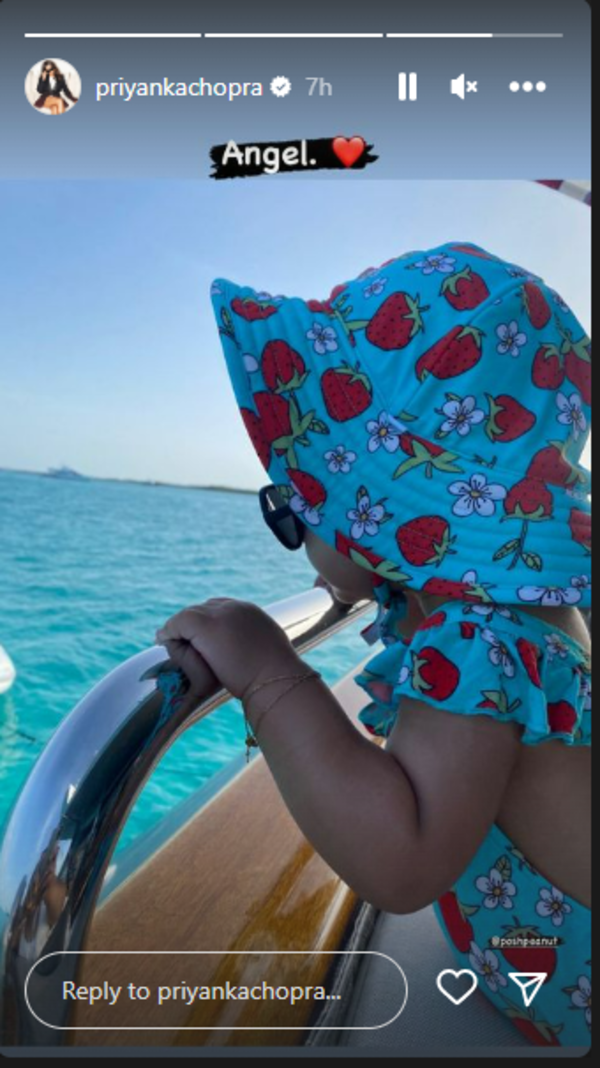 Recently, Priyanka's mother Madhu Choprashared that her daughter had taken a gap year to participate in the Miss World pageant but post that, getting into films was not on her list.Priyanka wanted to study but she got into films because her parents insisted on it. Speaking to The Habit Coach,Madhu shared, "Woh Mumbai aayi toh obvious next course is film waale aane lage offers le kar but she was completely against films that 'nahi ye sab mujhe karna nahi hai, I want to study". (When we came back to Mumbai, film offers started coming in. She was against it and said that she doesn't wish to do all this and just study). So we said such opportunities don't come by every day. 'You have taken a gap here, give it a shot for two months, do one film, if you don't like it, if it's not for you, you can always go back and study. They are not going to take you away.' So that's what she did."Madhu Chopra went on to reveal that Priyanka's first contract had big blotches of teardrops and she told her mother, 'I am only doing it because you are telling me to do it'. Madhu Chopra concluded that when Priyanka faced the camera, she loved it and went on to pursue it as a passion.