Jawan Prevue Review: A bald Shah Rukh Khan can also be a big charmer! | Hindi Movie News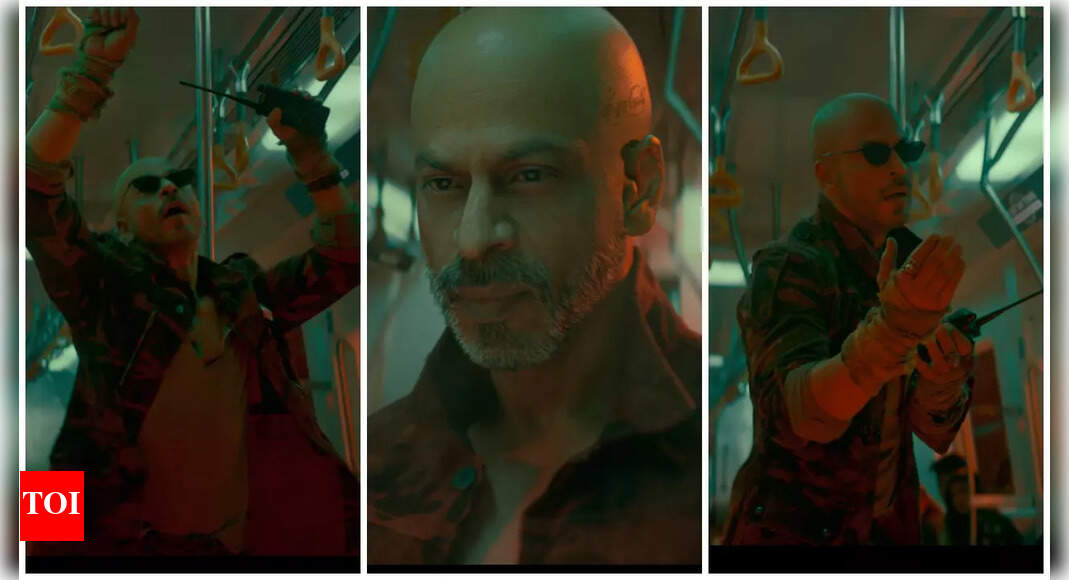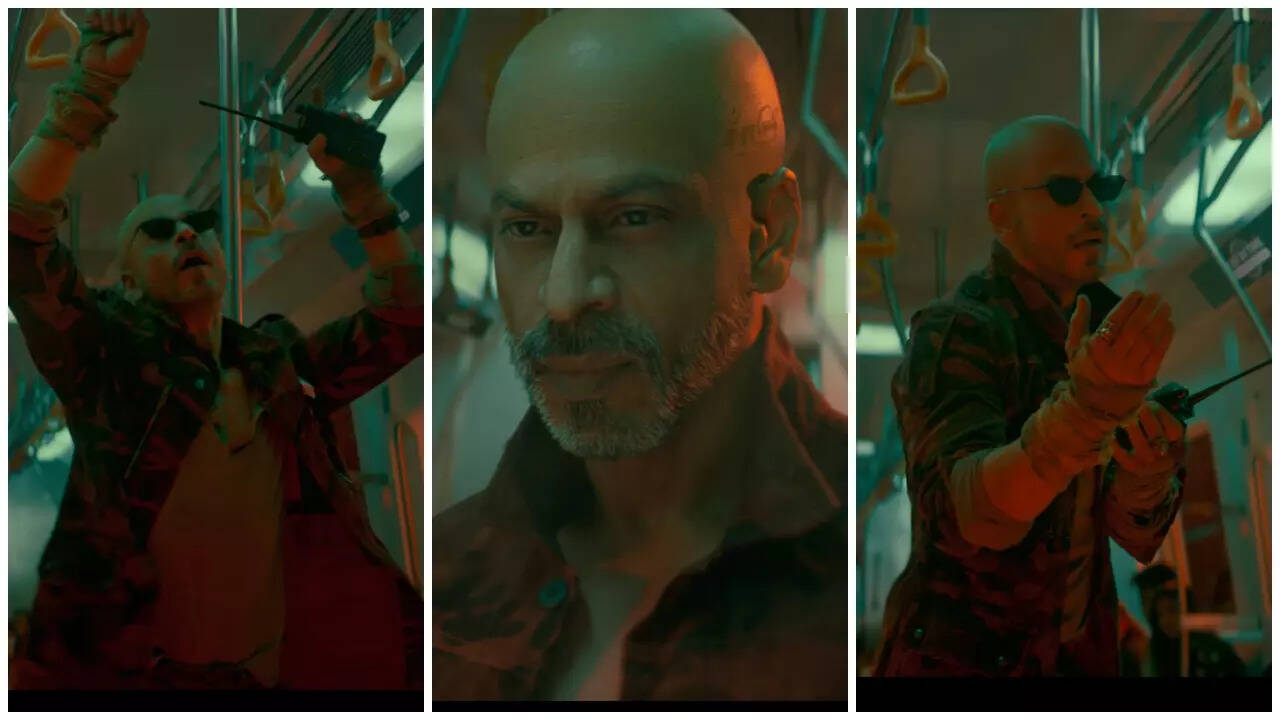 Extravagant VFX, overblown action antics and dramatic dialogues are packed into every film these days and 'Jawan' was expected to toe the line. But
Shah Rukh Khan
debuting a fierce bald look, swiftly dancing to the iconic 'Bekarar Karke' was not a part of the deal that we were expecting to be served!
The two-minute-long video starts off with the madness that SRK brings with every movie and the hype continues to live through the prevue, including his legendary Rahul hangover of 'naam toh suna hoga'.'Jawan' glimpse spends a lot of time establishing Shah Rukh Khan as the good cop, a fierce fighter, a crowd charmer and what not. But it is all run of the mill till SRK debuts his bald look. Reserving the best for the last, Shah Rukh Khan pulls off a guileless performance, dancing away oblivious to the fear of the passengers in this thrill ride.
Nayanthara's cop act left us wanting for more, while a fleeting glimpse of Vijay Sethupathi was majorly insufficient for a talent like him.
Deepika Padukone
throwing kicks and punches in a saree should have been reserved for the movie and not wasted in the prevue. With so much happening, the narrative gets confusing in parts but a charming SRK ensures that viewers are hooked! Finally, we have some content that borrows less from the west, relies on creativity and is set to establish its might with the biggest superstar of the country.
All in all,
Atlee
gets full points for presenting an engaging prevue that would blow with the winds of present times and get a non-SRK fan to rethink loyalties.