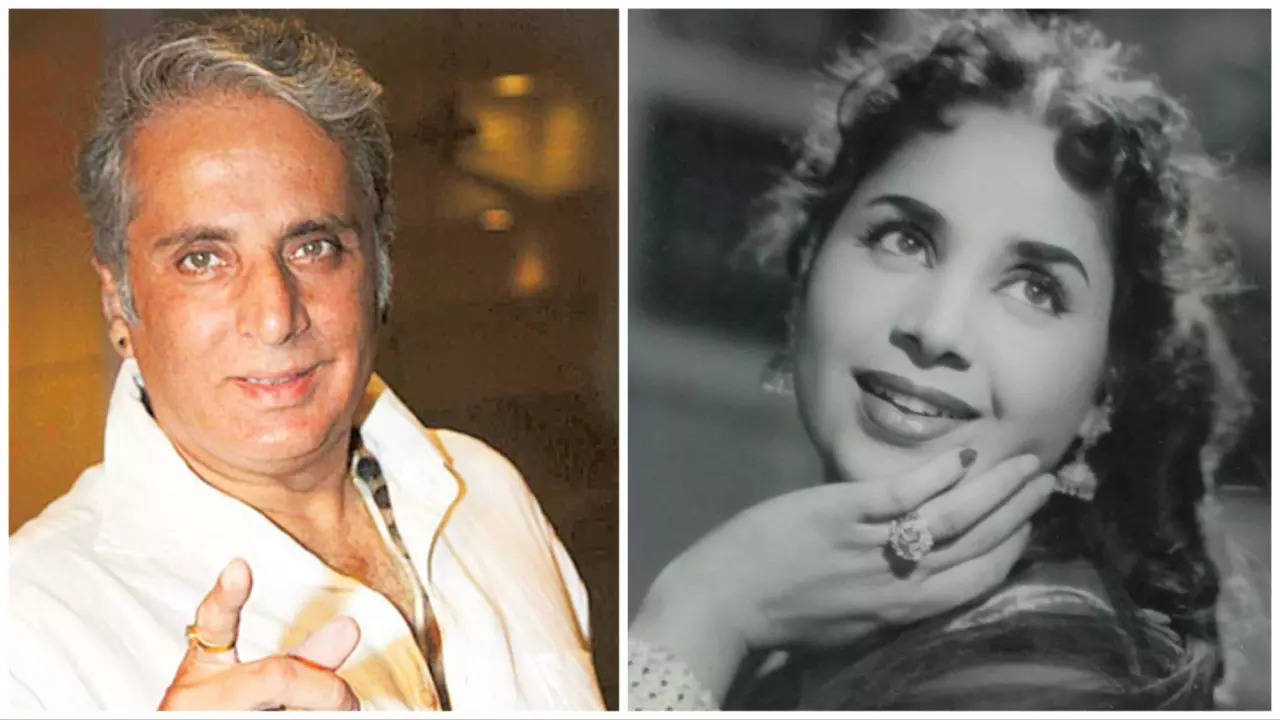 Shammi Kapoor's son Aditya Raj Kapoor shares fond memories of his mother Geeta Bali. In conversation with ETimes, Aditya recalls how Geeta rose to fame from humble beginnings, how
Shammi Kapoor
fell in love with her, how she was committed to her craft and wanted to complete a film despite contracting smallpox that eventually took her life and more…
"She is the most unsung hero of this family," says Aditya."I traced her ancestors and met her family only 5-7 years. Geeta ji came from a philosopher's family. Her father Pandit Kartar Singh Bali was a Pandit as well as a Sikh. He was born a Hindu and converted to Sikhism. He joined the Golden Temple to sing
bhajans
and all. From there he became a philosopher. He used to go to people's houses to do
satsang
. Geeta ii would also go along with him.
How much would a philosopher would earn? So, Geeta ji had to take up acting. She took up theatre first. Her community boycotted her. So, she ran away to Lahore and joined All India Radio and became a singer there at the age of 13-14. She did two films there, Cobbler and another one. Those producers brought her to Bombay to work with Kedar Sharma."
"Once Kedar Sharma got hold of her, she became history. With two films she became a superstar along with
Dev Anand
. They were like an up-and-coming pair. And somewhere around that time, Mr Shammi Kapoor fell in love with her. At that time, Shammi ji had 15 flops to his name. Geeta ji was a top star but she decided to settle down at that time. She gave up her stardom completely in the blink of a second. After Shammi ji married Geeta ji, the next year his film Tumsa Nahin Dekha became a super-duper hit. I was born at the same time. Tumsa Nahin Dekha transformed him into a rom-com artist. I think he was the first romcom artist in India. After Tumsa… he came up with Dil Deke Dekho and then Junglee. After there was no looking back for him," he adds.
Geeta Bali became a housewife after marriage and looked after her two children – Kanchan and Aditya. Unfortunately, she expired due to smallpox. "She went to Punjab to a place called Banga to do a film Chadar Maili Si. That film was written by the Sahitya Akademi Award winner Rajinder Singh Bedi based on his book Rano. Mummy wanted to start an art film company. She had her own company in which Abrar Alvi was a group partner.
My mother helped Guru Dutt, Asha Parekh, and Mala Sinha become stars. These people helped her put this company forward. She played the role of Rano in the film.
Dharmendra
was there with her and I was also there because I had come for holidays from my boarding school. For one month, we were in Punjab and she contracted smallpox," shares Aditya.
Being a Jatt lady, she refused to go back and wanted to complete the shooting of the film. Aditya recalls it was Dharmendra who called his father and said, "Geeta ji is unwell, come and take her back."
"My father was shooting Teesri Manzil at that time. He left that location and came to Punjab to wrap things up and take my mother to Bombay. I think it was around Christmas. By the time New Year came, she had developed a very high fever and she had started showing signs of smallpox. In twenty days, she expired.
Smallpox was eradicated in the country. There must have been a very few cases left. But she had never taken the vaccine. Coming from a poor family, she was scared of medical treatments. Then being Shammi Kapoor's wife and a big star, she thought, "
Kuch nahin hoga
." But when God decides something, it happens. What can we do? It is very sad. Rajinder Singh Bedi threw the book Rano in her funeral fire and said that he will never make this film with anybody else. After his death, Rishi Kapoor made the film with Hema Malini – Ek Chadar Maili Si (1986)," Aditya concludes.