Wedding pics! Kabir Duhan Singh expresses gratitude to fans after tying the knot | Telugu Movie News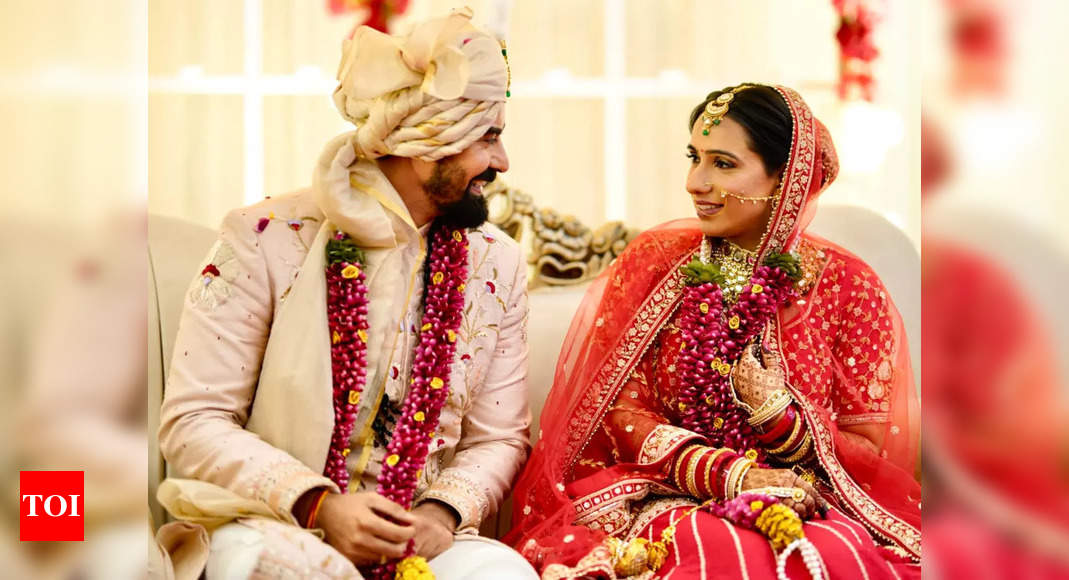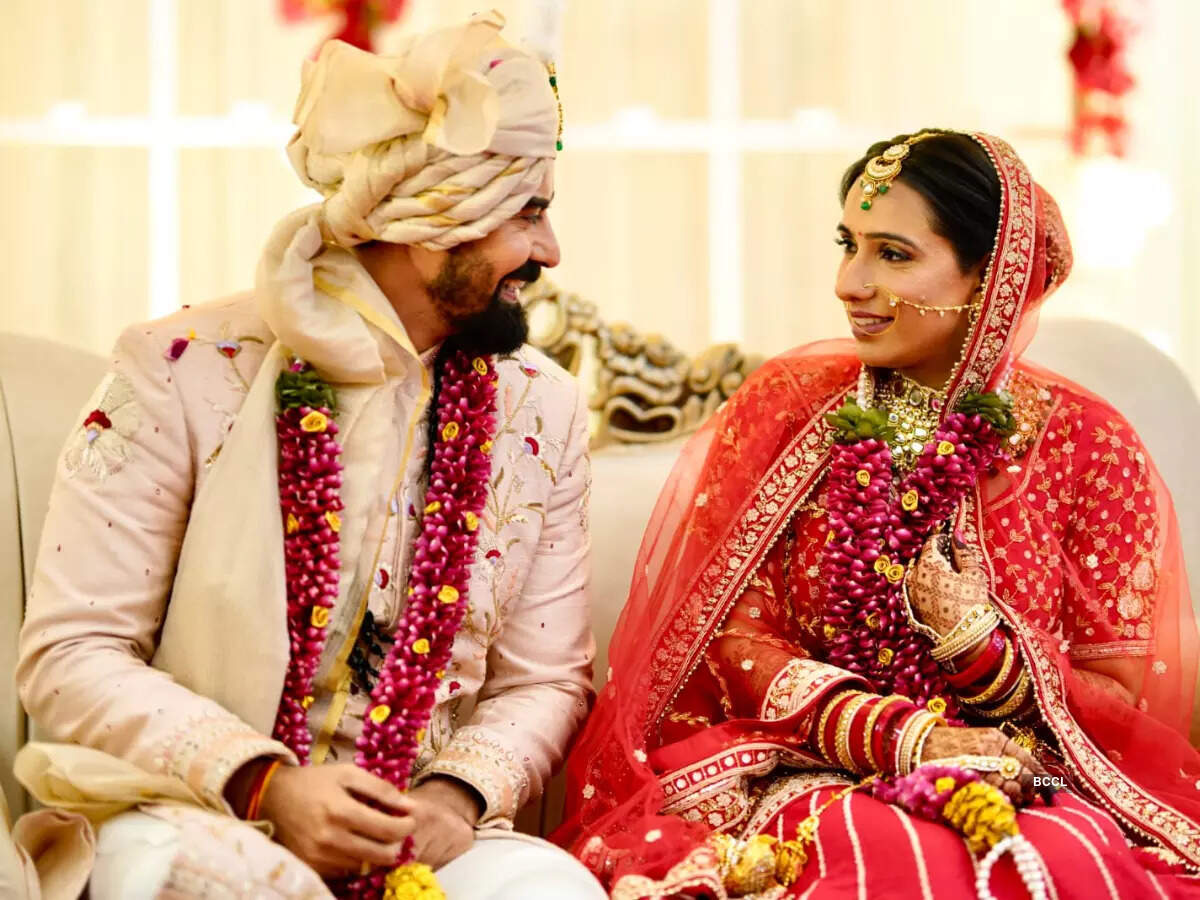 In a joyous celebration of love, actor Kabir Duhan Singh, renowned for his antagonist roles in Telugu, Kannada, and Tamil language films, has recently tied the knot with his longtime love, Seema Chahal. The wedding took place at a hotel in Faridabad, with the presence of their close family members and friends. The newly married couple looked radiant and overjoyed as they embarked on this new chapter of their lives.
The wedding ceremony was an intimate affair, graced by the presence of their loved ones.The couple radiated happiness as they exchanged vows, marking the beginning of their lifelong commitment to each other. The wedding photos capture the blissful moments and the undeniable love shared between Kabir Duhan Singh and Seema Chahal.
Despite being known for his villainous roles on screen, Kabir Duhan Singh expressed his gratitude to the media and his fans, acknowledging their continuous support throughout his journey. He humbly stated, "I feel blessed and lucky to start this new inning of my life. God and my fans have always given me lots of love and blessings. I hope these blessings continue with Seema, and I strive to be the best hero in her life forever."
Kabir Duhan Singh, born on September 8, 1986, in Gohana, Haryana, has come a long way since his debut in the Telugu film "Jil" in 2015. His portrayal of antagonistic characters in movies such as 'Sardaar Gabbar Singh' and 'Vedalam' garnered critical acclaim and established him as a talented actor in the Southern film industry.
While celebrating this personal milestone, Kabir Duhan Singh is also continuing his professional endeavors. Having appeared in Gunashekar's big-budget film 'Shaakuntalam' alongside Samantha Ruth Prabhu, as well as the highly anticipated movies 'Kabzaa' starring Upendra and Sudeep, Kabir has several Tamil and Telugu projects in the pipeline. His dedication to his craft has earned him the reputation of being the busiest antagonist in the Southern film industry.
1/6
From Jaguar XJ to BMW X5: 5 fascinating cars owned by 'Adipurush' fame Prabhas
Show Captions
<p>The recently released film 'Adipurush' has brought actor Prabhas into the spotlight once again. Known for his larger-than-life persona in the South Indian movie industry, Prabhas is also recognized for his impressive car collection that matches the scale of his movies. With a passion for luxury and high-performance vehicles, Prabhas' car collection adds to his larger-than-life persona both on and off the screen. On that note, let's take a closer look at the magnificent cars in Prabhas' collection.</p><br /><p>Pic courtesy: Twitter</p>
1/11
Digangana Suryavanshi's Iconic Saree Looks
Show Captions
<p>Let's delve into some of Digangana Suryavanshi's iconic saree looks, highlighting her choice of sarees and complementary blouses that have left a lasting impression on her fans.</p>