Shah Rukh Khan congratulates fans as they create a Guinness World Record for most people performing SRK's iconic pose outside Mannat | Hindi Movie News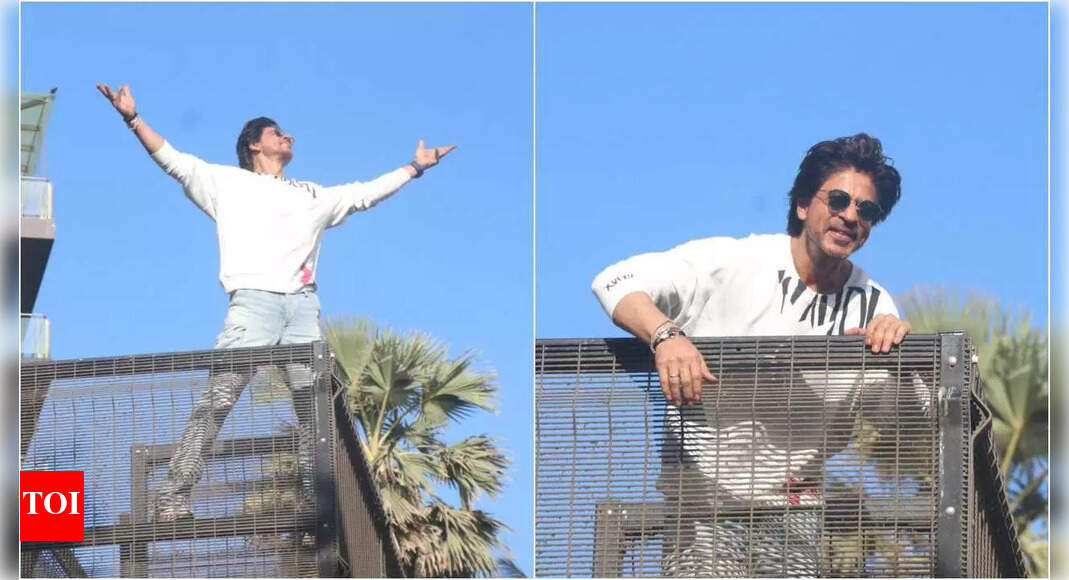 Shah Rukh Khan
and Yash Raj Film' highest grossing film Pathaan is all set to have its world television premiere on Sunday June 18 and fans decided to gather outside Mannat to create a Guinness World Record for most people performing
SRK
's iconic pose.
Nearly 300 diehard fans of Shah Rukh Khan stood with their arms outstretched in the iconic pose outside Mannat. Joining them was none other than the King Khan who came to his balcony and brought smile to his hundreds of fans.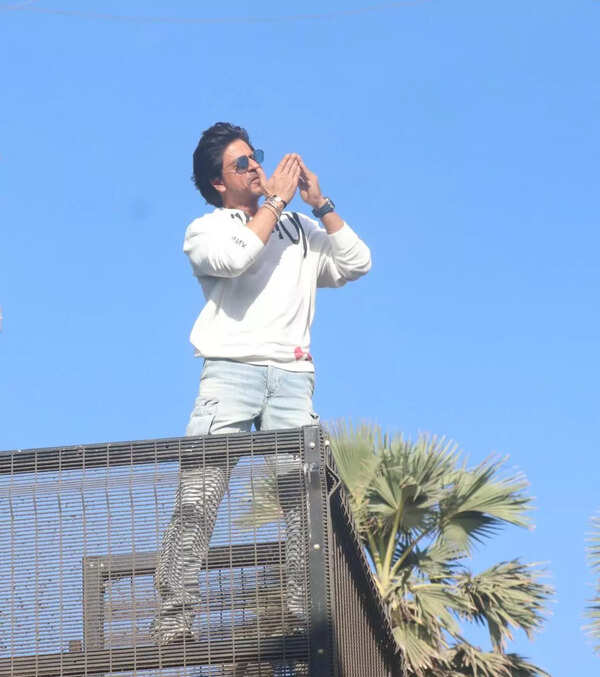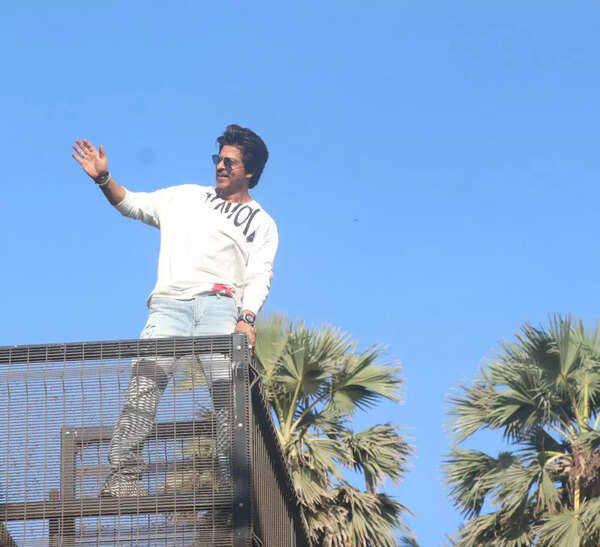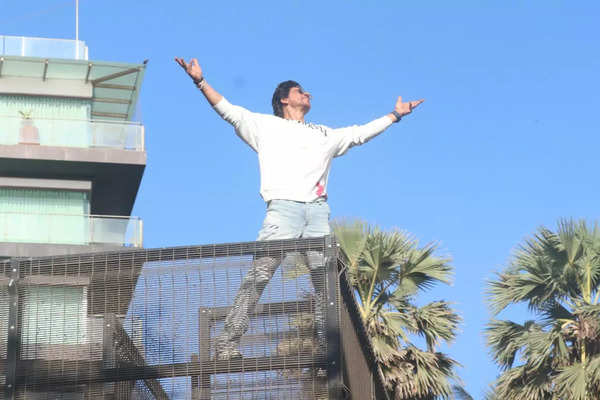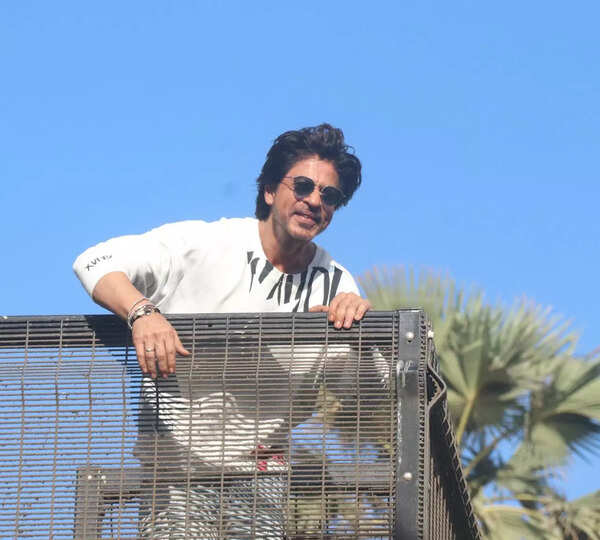 "We are thrilled to have achieved this remarkable Guinness World Record.
The ardent fans of Shah Rukh Khan, recognized for their fervour globally, have responded with overwhelming enthusiasm to our announcement of the World TV Premiere Pathaan on Sunday, 18th June, 8PM (IST) on Star Gold. Anticipating the premiere of this monumental movie, they were eager to contribute to something memorable. Today's achievement signifies more than just a record. It symbolizes the unity of Shah Rukh Khan's fans and their collective passion. As holders ofthis Guinness World Record, not just us at Star Gold, but every Shah Rukh Khan fan worldwide can take immense pride in this accomplishment. We are honored to have offered a stage between Shah Rukh Khan and his admirers to come together," said a spokesperson.
As the day unfolded, the excitement among fans reached its peak when Shah Rukh Khan stepped out on his terrace to congratulate them on their feat. It was the greatest gift for his fans, who have repeatedly demonstrated their love for him.