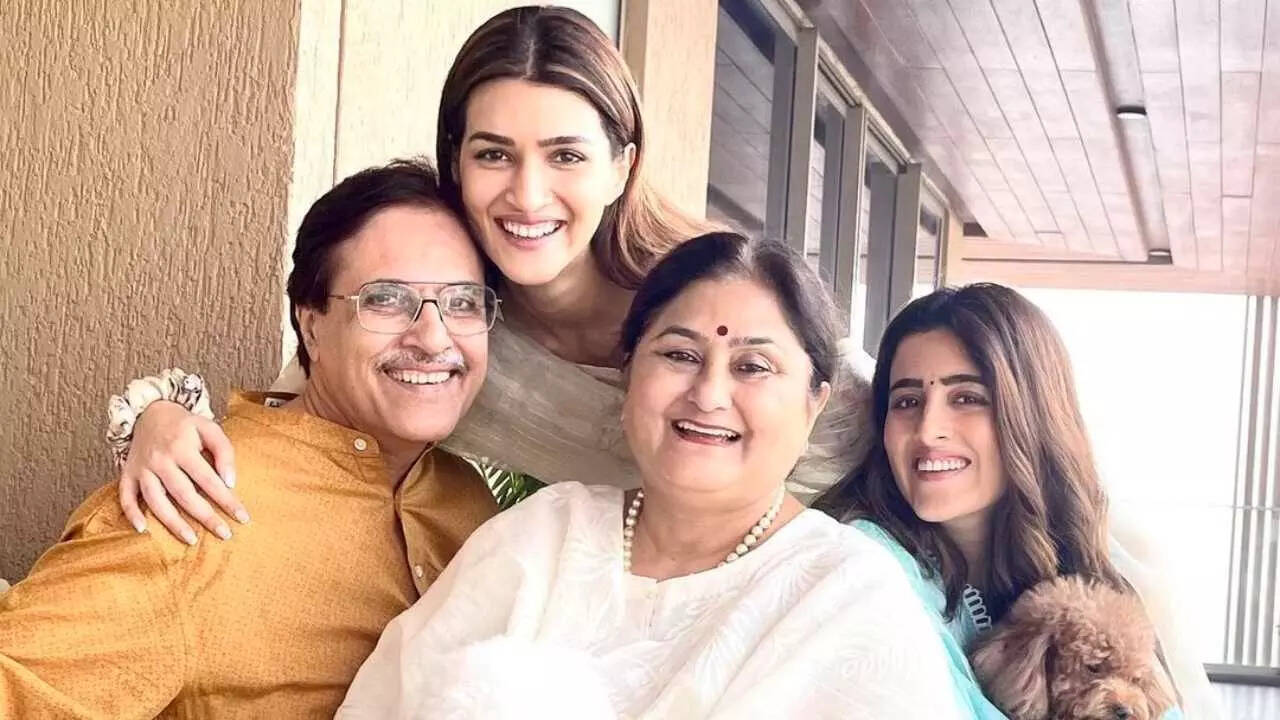 Director Om Raut's mythological film Adipurush, which is based on the epic
Ramayana
, faced a massive backlash for its poor VFX, tapori dialogues and misrepresentation of Hindu gods. While the film continues to face the wrath of the audience,
Kriti Sanon
's mother Geeta Sanon has broken her silence on the matter.
She shared her point of view supported by a doha, 'Jaki rahi bhavna jaisi prabhu murat dekhi tin taisi.' She then explained the meaning of this doha in Hindi saying, 'It means if you have a good mindset and vision, the world will only look beautiful.Lord Ram himself has taught us to find love in Shabri's fruit and not to look at the fact that they were half eaten. One should overlook their mistakes and understand their emotions.Jai Shri Ram.'
Meanwhile, Kriti has reportedly flown to Delhi to show Adipurush to the students of her alma mater Delhi Public School, R K Puram. She reportedly booked a show of a 300-seater auditorium at a Delhi multiplex on Wednesday.
On the other hand, the makers of Adipurush have offered tickets at a discounted price of Rs 150 on Thursday and Friday. The comes after the film witnessed a free fall at the box office following a nationwide uproar for making a mockery of Ramayana.
Considering the drop in its collection and people's sentiments, the makers have revised some of the dialogues in the film.